My Trip
Starting off from Stone Town
If I could describe Zanzibar to someone it would be that it is not like what I have seen on TV or in magazines, it is so much more than I expected it to be. Every little detail in Stone Town was beautiful. The name Stone Town says it all, it gets its name from the ornate houses built with local stone by Arab traders and slaves during the 19th Century.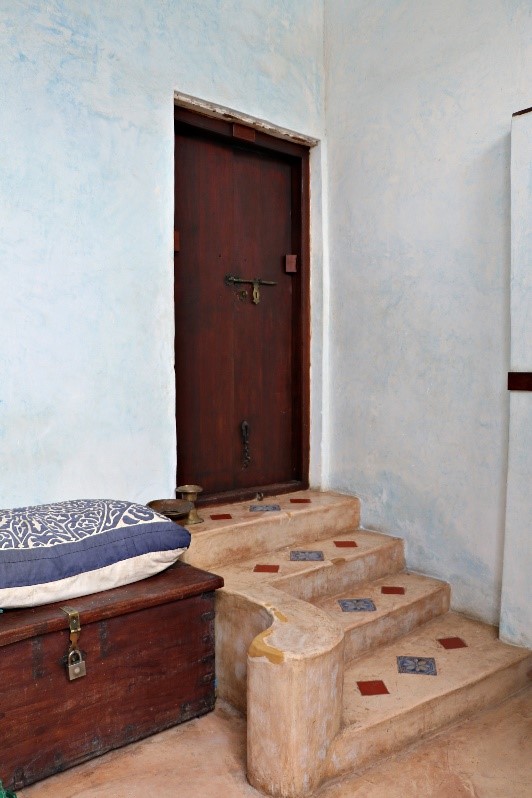 When I travel I always look to see if a place is able to make me feel at home and that's exactly how I felt when I arrived. From the moment I landed people were very welcoming, everyone smiles and greets you with a jolly Karibu which means welcome and I knew then and there that I was going to have a great time.
The airport is rather very small so don't be surprised, just adapt. There are also various airport transfers that can take you to your destination. I made use of Bennito who came highly recommended on all the research sites when I was planning my trip. Noting that I had arrived in the evening I wanted to make use of a reliable and safe transfer so Bennito it was, you can find him on Instagram @zanzibardestination or WhatsApp him on +255 743 072 597 and he charges USD 12 to Stone Town which is a 40 minute drive from the airport.
Just a heads up, there are no traffic lights or stops in Zanzibar so people drive like maniacs, however don't worry too much about the driving because they know their roads so trust that you will be okay.
When I arrived at my hostel, I noticed how filled the streets of Stone Town were with many tourists from all corners of the world as well as its residents walking around and socialising. As I mentioned earlier I stayed at Ten to Ten hostel which was very welcoming. Since it is somewhat of a newly built accommodation everything was really clean which I liked and it was centred basically in an area that was safe, surrounded by a number of places to eat and attractions.
My Highlights of Stone town.
I explored Stone Town by myself and whenever I got lost people were always willing to direct me the right way. I visited the Secret Garden at Emerson spice tea house where I had lunch and I was taken on a free tour of the hotel itself. It's always good to ask if this can been done because you never know what you can score for free.
I also took a walk to Forodhani Garden which was a minute away from my accommodation. Basically this is a food market near a waterfront and every day just before sunset young teenage boys gather at the water front and jump off into the water to cool themselves.
I then also went to Darajani Market and the local fish market which was a free activity as welll. Along the way I stumbled upon Jaws corner, which is a corner where men usually meet every day to drink a cup of spice tea while discussing various life topics.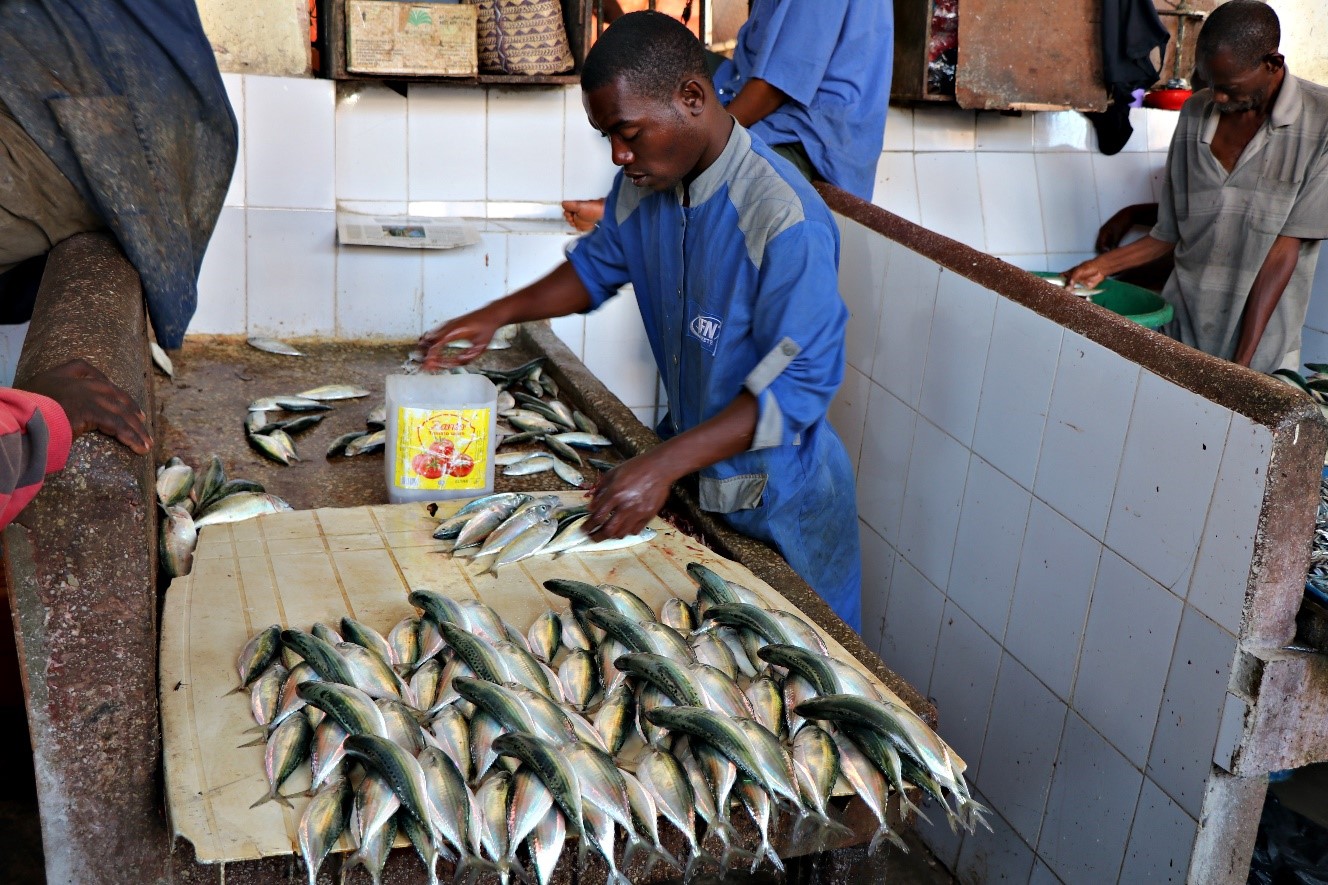 In addition I also went to a traditional spa called Mrembo Spa, where I chose a head, neck and back massage. This spa also helps Swahili females who are in the process of getting married prepare their bodies by clearing their skin to make it smoother before the big day. It also offers workshops where one can learn how to make incense sticks among other things. Mrembo spa can be found on Instagram @mrembospa or visit their website at www.mrembospa.com for their contact details.
Another discovery I came across was the House of Spices, which is a restaurant that till this day maintains its Arabic atmosphere and touring around the space was free. 
All these places that I had gone to were located really near my hostel. It would take me about 7 minutes to get to each which was very convenient. And then off I was to the island of Jambiani.
Ending off in Jambiani
About sixty kilometres, southwest of Stone Town was where my island of choice Jambiani was situated. Why Jambiani, well I wanted to truly experience and live the Tanzania local life that is away from all the touristy stuff.
Jambiani is a very big village, it's so big that it has been split into two parts and has two local chiefs that run each side of the village. The village is home to Muslims, Christians and Buddhists. Since it is a seaweed village local fishermen are usually seen in the early hours of the morning pushing out their boats for fishing as most of the residents from the village survive on sea food. They also make their income from this. In addition local women from the village assisted by their children also make a living from seaweed farming which is very common.
Arriving at my accommodation, Vanilla House I was welcomed with smiles and a fresh glass of mango juice before they had taken me to where I would sleep. On the very same day I found myself amidst a small intimate beach wedding that my place of accommodation was hosting where a polish couple eloped. This was amazing because it was my first time experiencing a beach wedding and now I am definitely left wanting to someday have a beach wedding of my own. 
On the very same day which was a Friday, I also got the chance to attend another wedding but this one was much bigger. It was a local Muslim wedding and I had been informed Muslims usually celebrate their weddings on Fridays. Most of the people from the community gathered around in a circle and had a joyous dance off. Jambiani was truly just amazing.
During my time there I also awoke to the most beautiful sunrise I had ever seen while overlooking the soothing sound of the oceans waves. 
Throughout the three days I spent on Jambiani I explored the beach this too was a free activity. I also took a bike ride that was offered by my accommodation for US 5 along the beach.
I also had the opportunity to get on the local boats of Zanzibar called Dhow boats with a young man called Harry and his father. Although language was somewhat of a barrier Harry and I communicated pretty well as he knew a little bit of English.
All the meals I had throughout my stay were freshly prepared depending on whatever I wanted to eat and many restaurants on the beach were affordable.    
There is so much I can say about both Stone Town and Jambiani but I would want you to experience it for yourself to see exactly what I mean by "it is nothing short of amazing". I hope that this write up will help you plan your trip or any other trip in general that you might want to take.
---
Tina is an adventurous lone traveler with a passion for capturing diversity and laughter in pixels, frames and prose.

She believes that people only have one life to do all the things they've always wanted to; even if that means spending your last coins on traveling…GO FOR IT!
---
Follow her on Instagram: @tina_shange_elao