We don't know about you but we are obsessed with what's in people's closets.
In this edition of Closet Confidential, we talk to Itunua.  He is a marketing student at the Namibia University of Science and Technology and considers himself as someone who likes fashion and clothing.
My style is not very predictable and some might call it strange. I can take any clothing item that draws my attention and turn it into a piece of fashion, most times I wish I could make clothing myself.
---
Itunua shares five of his favorite items in his closet right now:
---
The Robe
I love this robe because it gives me superhero vibes. It's also a very smart way to keep warm in the winter or on cold summer nights, whilst still staying fashionable. Who would've thought?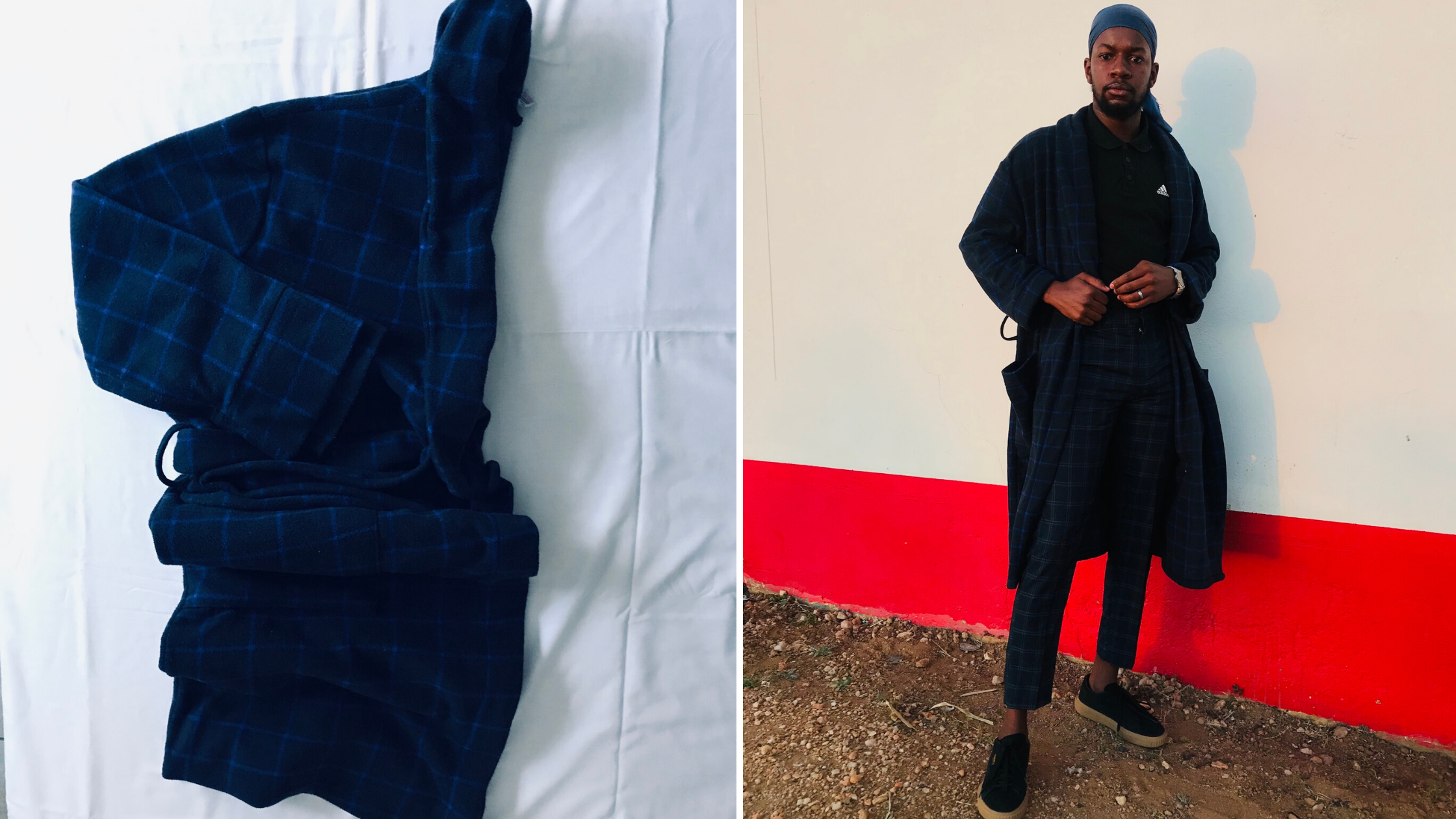 The Formal Pants
Good fitting formal pants are rare, maybe even non-existent for tall me. These pants are my first perfect fit; I did have to get them adjusted first of course. I like formal pants that basically snatch the waist and these do that perfectly. Pairing formal pants with sneakers is my thing and right now I am loving these Puma Breakers.
The Bag
Bags are important, they are as important as an internet connection on a smartphone. This little bag avoids bulgy pockets, I hate pockets that are just filled with things, so I carry a bag everywhere I go to keep my phone, wallet, lip balm, and keys in.
The Pinned brown formal pants
So these are pants that I wore to my sister's wedding a few years ago, that's why I probably love them so much. I added pins on the pants to have a more high-fashion look.
The Denim Jacket
Denim jackets are top 2 and not 2. They work with almost any outfit in the world. I like to wear two at the same time because it's just so unpredictable.
---
To find more about Itunua, follow him on his socials:
Instagram: @official_itunua
Twitter: @official_itunua
Facebook: Itunua Mbasuva