By Sevelinus Kalembela
The oversized blazer has been headlining our streets since spring 22 and its the perfect trend to hop on. This statement piece has the power to elevate your outfit with zero efforts required, plus you don't have to splurge a large sum of money to get in on the trend, you can get it at your local market or from your father's or husband's closet for free.
From formal to causal wear, there are plenty of ways to make this statement piece an everyday classic, the beauty of wearing the blazer is, you can pair it with anything in your wardrobe. Here are a few ways to style your oversized blazer.
WITH TROUSERS
You can pair the oversized blazer withy your favourite pair of Denim jeans, loafers and a t-shirt or you could go for the Kendall Jenner classic pairing it with leather pants a white tank top and boots.
WEARING IT AS A DRESS
Wearing it as dress allows it to stand out on its own, adding a belt accentuates your waist and pair it with Chelsea boots for an edgy look. This look is perfect for date night.
WEARING  IT WITH LEGGINGS
This is the best look  for you, if you love looking stylish while running errands, you can add a pair of trainers and a t- shirt  it will take your outfit from boring to statement.
WITH A DRESS
Wearing it with a dress creates balance and shape to the outfit, pair it with any maxi or midi dress, tight or loose fit and pair it  with your favourite stilettos or boots.
WITH A MAXI-SKIRT
Don't be afraid to experiment with texture when wearing a blazer with a maxi-skirt. Try  neutral palette maxi-skirts they blend in well with other colours, and it makes your look softer. you could also wear it with  Denim to create a fashion statement  and  Add  boots to complete the look.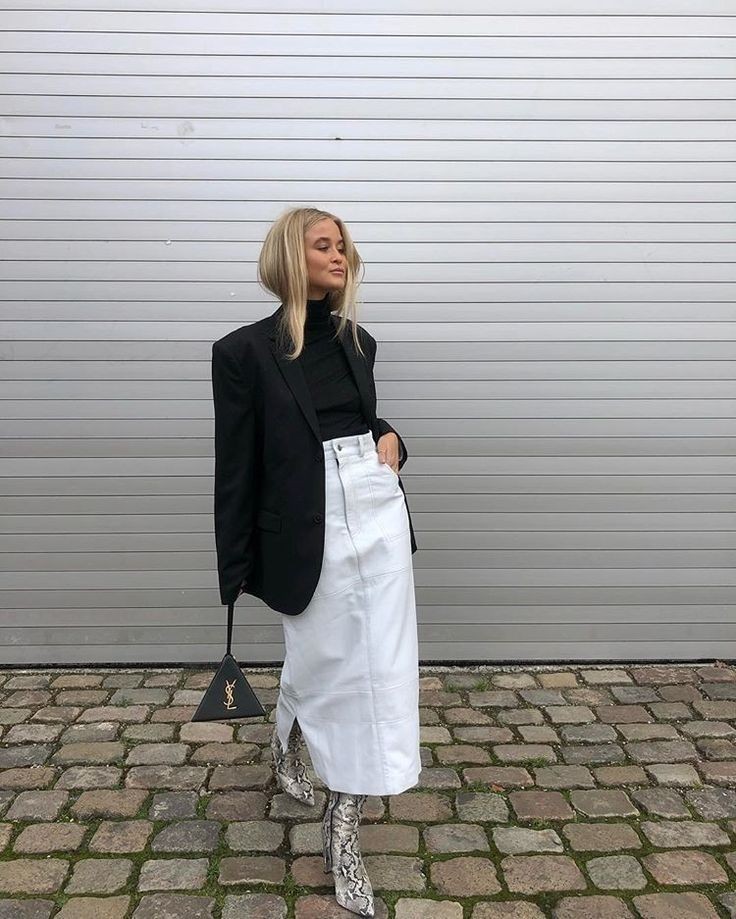 ---
Next time you want to feel like a girl boss, we recommend adding an oversized blazer to all your outfits.