Part of our time on Instagram is spent stalking other people's beautiful homes. One home in particular, The Penatu home. *several heart eyes
The neutral colour palette, the woven baskets, the organisation? We love to see it all. The best part about following The Penatu Home are the tips the owner, Pekeloye Kamenye, shares with her audience. Monochrome also found out that she has an online shop where you can purchase some of the items as seen in her home. How cool?
We caught up with Pekeloye to find out WHY we should add woven items to our homes too.
Inviting handwoven baskets in your home allows you to soothe your senses, style your home into a sanctuary filled with natural textures, simple earthy and nurturing neutral tones.
Here's why you should add them to you home:
Durable:
Hand woven baskets are made to last you a long time. Most of the woven baskets are able to withstand day to day wear and tear, and if used carefully can last you for many years.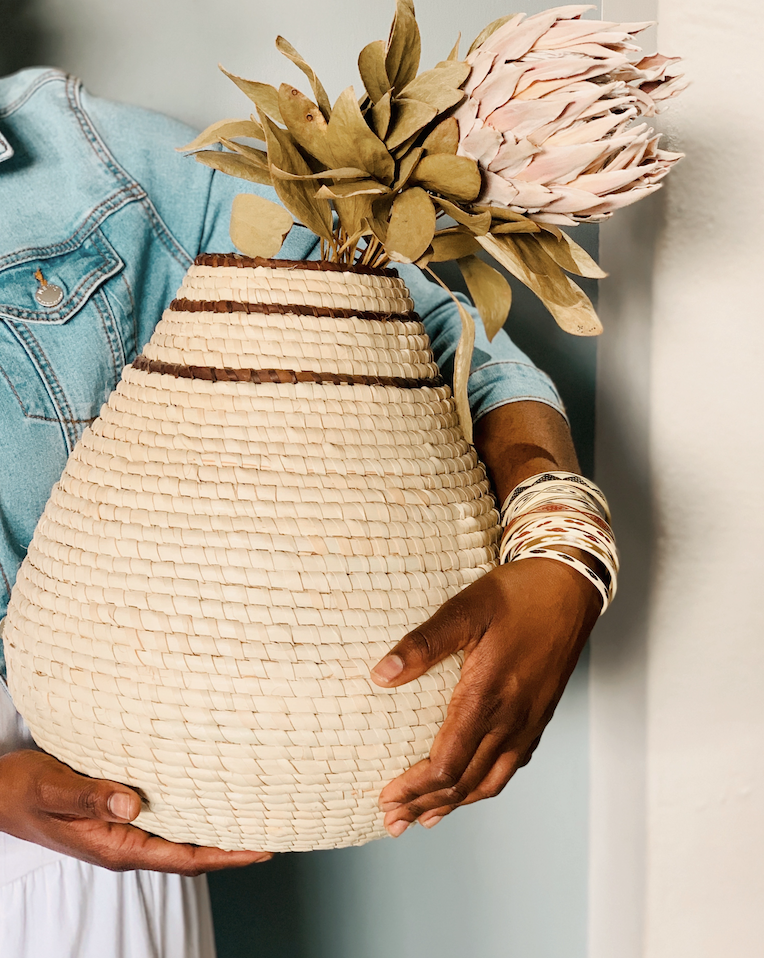 Versatile:
Woven baskets can be used for a variety of purposes. A good storage basket can come in handy at keeping your home organised: toys, blankets, throws, cushions, laundry, toiletries etc. All these can be stored away and/or proudly displayed in beautiful baskets. Baskets can also be used as decorative accents on your walls, flower pot/vase, floor baskets, shelves and more. Look out for different shapes, styles, colors, textures and see your home getting transformed.
Environmentally Friendly:
Baskets are made with sustainable materials. Not only are they biodegradable but woven baskets are made with materials that occur naturally in their habitats and are well looked after by the communities. Considering the above-mentioned elements, if your basket comes at the end of its use you can discard it with no guilt. The materials used are extremely easy on the environment.
---
Here's a round up of our top 3 items on their store:
We offer you bespoke handwoven baskets and other handcrafts for your home. We firmly believe that we should all make space in our homes for unique handcrafts as they bring in natural elements, textures and patterns that make our spaces much authentic. I work with weavers, artisans and designers to curate diversified and exceptional handmade products for you.
________________
Shop these and more at The Penatu Home.
Follow them on Instagram