Our very own beauty fave shares her top three makeup looks to try out this Winter.

Meet Charmine, A 24-year-old makeup artist who studied make-up at Prestige Academy in Cape Town. She specializes in all kinds of makeup, ranging from special effects, beauty, bridal, to tv makeup; you name it.
A passionate creative in the beauty industry. She explains that make-up is what she does and is so passionate about. It has never been about the money for her, but about building a career and she wouldn't trade it for anything.
The ultimate dream is being a household name, the kind that one doesn't need any introduction, not only locally but on an international scale. I believe with hard work and determination the sky is the limit.
Look 1
The everyday, neutral eyeshadow with a classic wing liner and nude lip. This is a perfect day time look. In the makeup community, we'd call this the soft glam look. Definitely an everyday makeup look.
---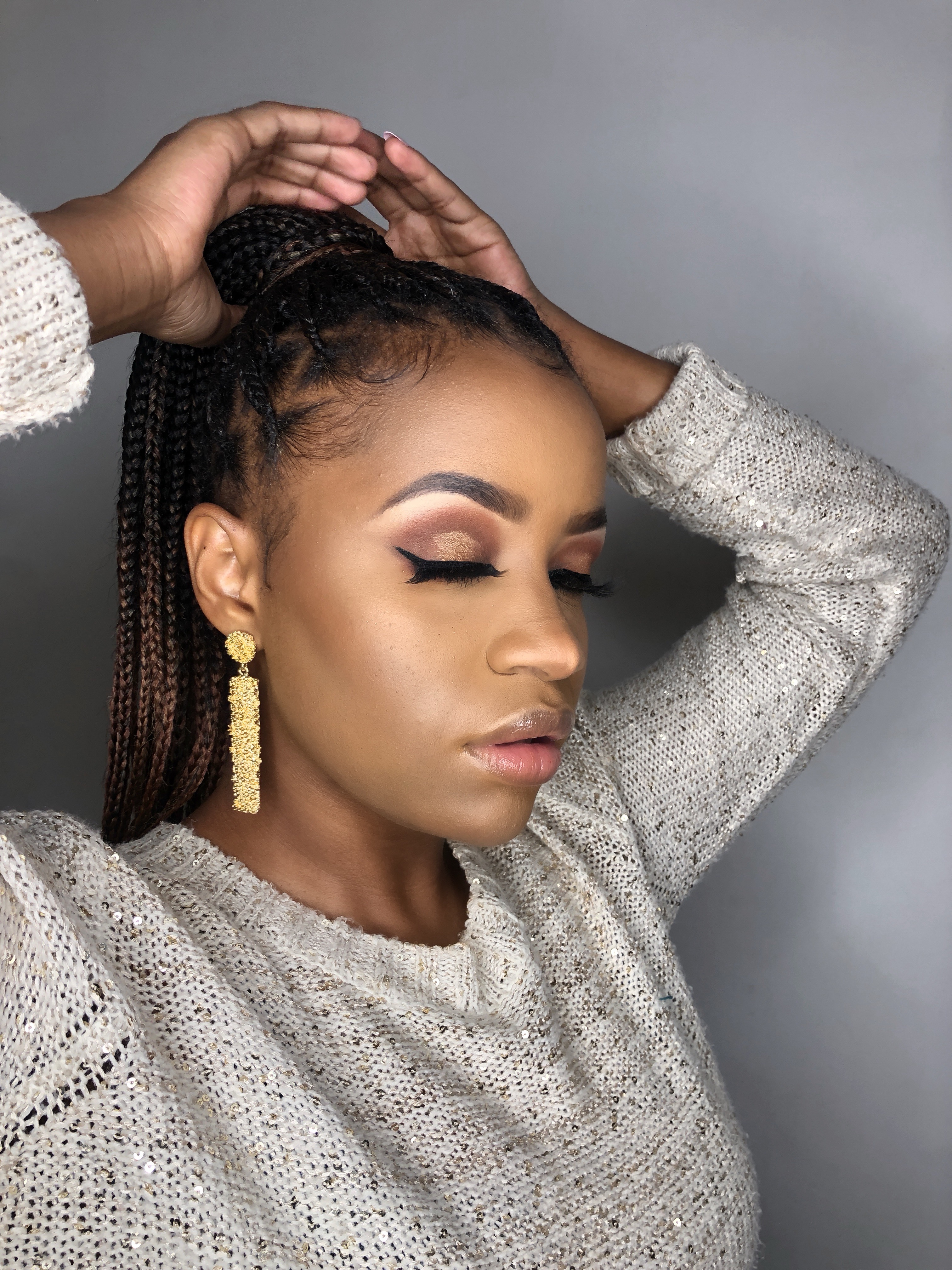 Look 2
A perfect date night look. A brown and gold cut crease, with a wing liner! This could be paired with a nude lippie or a bold red lipstick.
---
Look 3
I call this the "Instagram baddie". One-color on the entire eyelid, a wing liner and white eyeliner on the bottom lash line. Paired with brown lipstick. This look is perfect for a girls' night out. To make it a day time look simply change the lip color to a nude lipstick or just a simple lipgloss.
---
Look 4
This is for my bold sister! A graphic eyeliner paired with a bold burgundy lipstick! This look is perfect for evening functions/ award shows/ fashion shows, you name it!
---
In case you were wondering, Charmaine is the co-owner of Yomaine Artistry, a company her and her siblings started not too long ago. They do photography, videography, graphic designs, event management.
Check them out and book today!
---