By Donna
Getting paid what he deserves while looking like fire and having creative freedom is the ultimate gig for this Namibian-born power house.
An all-around creative with eight years of experience in the entertainment industry, Marchell Linus is a choreographer, dancer, journalist, producer, creative director and writer.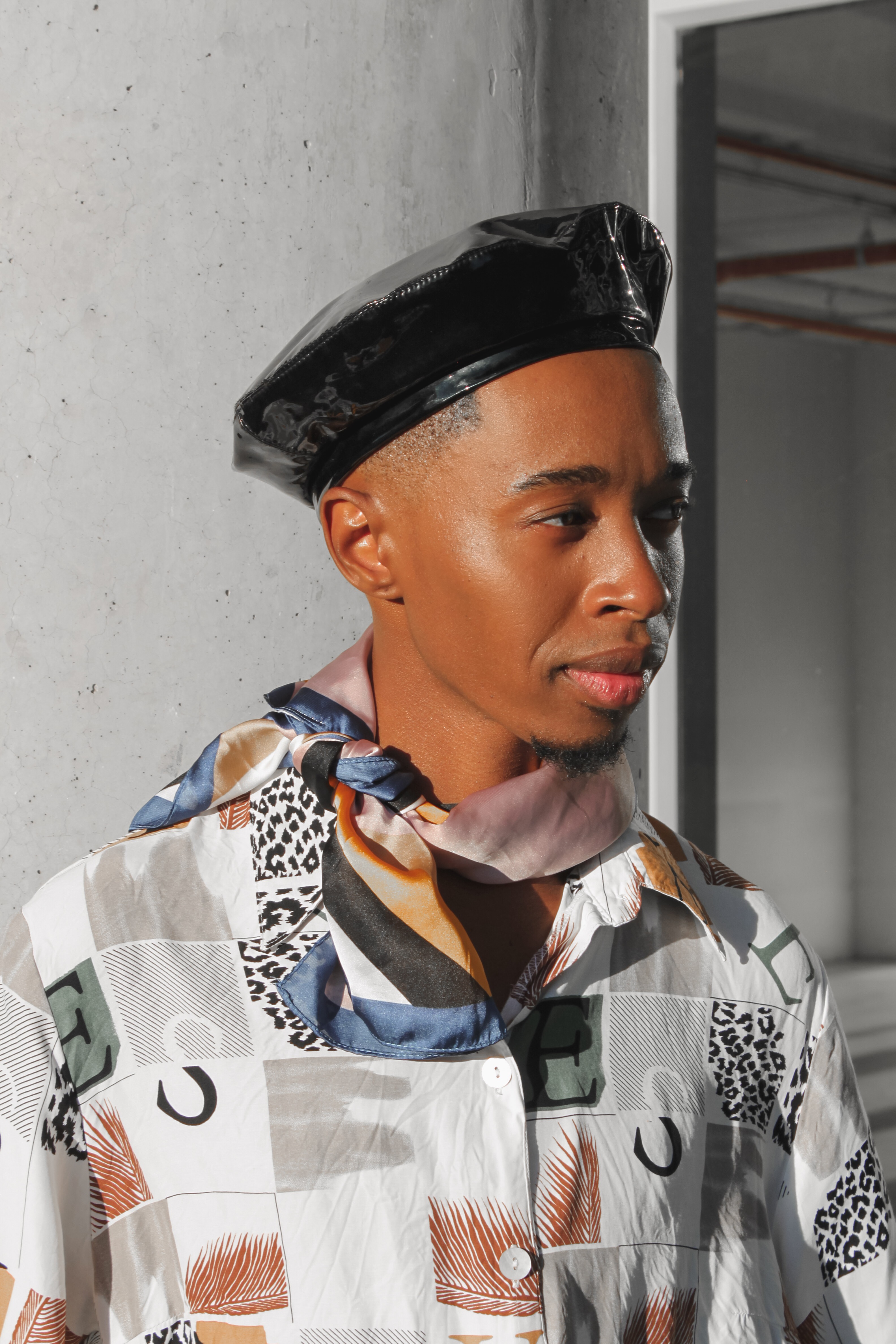 This super blend of creativity can be seen in his work including the recent Lioness Superstar music video and that of Chikune's Omutima.
For Marchell, dance, was love at first sight, as he puts it: 'I was five years old, something caught my eye when I watched Michael Jackson's 1997 Super Bowl Performance'. Even though he did not know what professional dancing entailed, he knew that he 'wanted to move like that'.
And move he did, on both local and international stages, starting with the floor in his living room in Windhoek's Katutura Nama Location. His dream was further inspired by the fuse of street dance style (Kwaito) and immaculate fashion sense with competitions that took place in Nama location and Gemeente. Marchell professionally got into dancing in     2014 when he joined the First Rain Dance Theatre (FRDT), a company founded by Tuli Shityuwete and Haymich Olivier. He joined FRDT after wrapping up dancing at the first ever Namibian Annual Music Awards that year (2014) where he has been a main dancer over the years until 2020, he also worked as assistant choreographer for the awards in 2016. Before joining FRDT he took part in various community dance programmes that were offered in Khomasdal where he did African contemporary dance. Prior to that, he was involved in dance festivals e.g. the //Ae Gams festival and activations and went to the Equipped Dance Academy.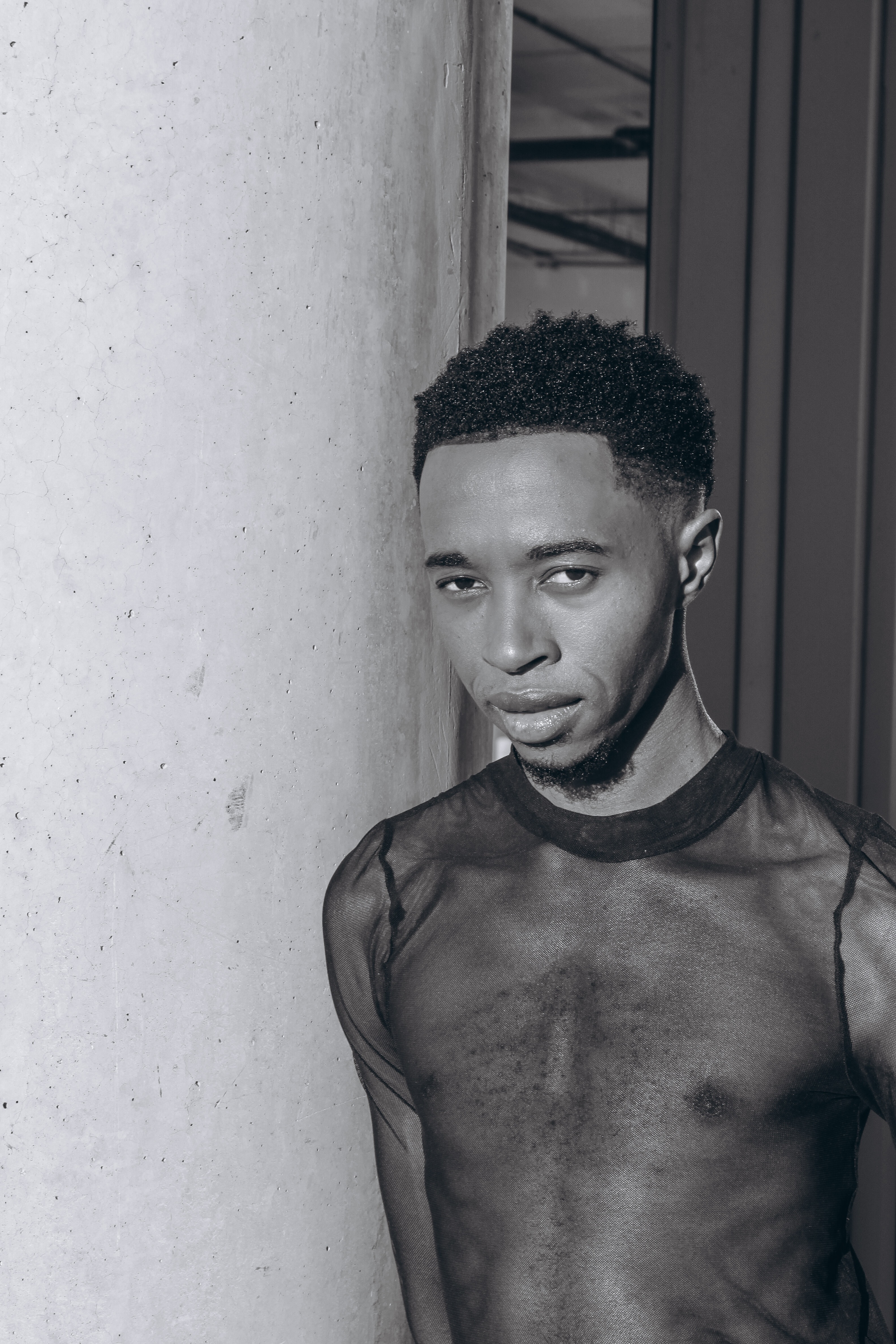 Marchell's highlight of his dancing career came when he shared stages with international and continental artists such as Trey Songz, P-Square, Diamond Platnumz, Shekhinah, Distruction Boyz, Holly Rey and Nasty C. His most international collaboration is with Yemi Alade on exciting projects that will be coming out soon.
To date, Marchell's favourite performance is the Anima Dance Performance he did alongside Tuli Shityuwete and Haymich Olivier at the second international Diamond Omugongo Conference in 2015.
This particular performance stands out for Marchell because of the theme. It embodied evoking one's spirit and channeling it into an animal form that is controlled by one's subconscious mind.
'Throughout the performance, we had to remain in character as the animal, it is so memorable because you see a bunch of human bodies acting and performing in a manner that is not regarded as merely normal.' A real stunner for people used to "normal".
Another unforgettable event in his dance career came in 2017 when he froze, for 10 seconds. His cap fell off, his shoe laces untied, all on stage during a live performance. 'This happens many times to dancers', Marchell says.
Besides unfortunate mishaps like this one, Marchell advocates for consistency, hard work and being diligent as the most important traits of a dancer. He is also big on spontaneity as this allows for creativity which is much needed in cases when you freeze on stage, momentarily that is.
On a serious note, creativity in choreography is important because it comes in handy when one is faced with challenges such as getting injured on stage.
In such cases, Marchell says, 'the show must go on' and creativity makes it easy to find a way to incorporate the mishap into the dance piece and move off stage as swiftly as possible.
Sometimes costumes get torn on stage, so creativity allows you to think "outside the box", either rip it off or make it look good.
Future
He will be part of the Otjomuise Live Arts Festival (OLAF) which will be taking place from 6 to 13 November this year.
I will be doing a dance/movement piece that tells a story of young black men during apartheid struggling with alcohol addiction.
OLAF is being curated by the National Theatre of Namibia (NTN). He is also producing to film dance videos with the local dance talent that will showcase Namibian dance vocabulary, mostly with Namibian music and a hint of international movement.  This project will start early next year with the first phase being dance workshop training which will then move into the conceptualising process.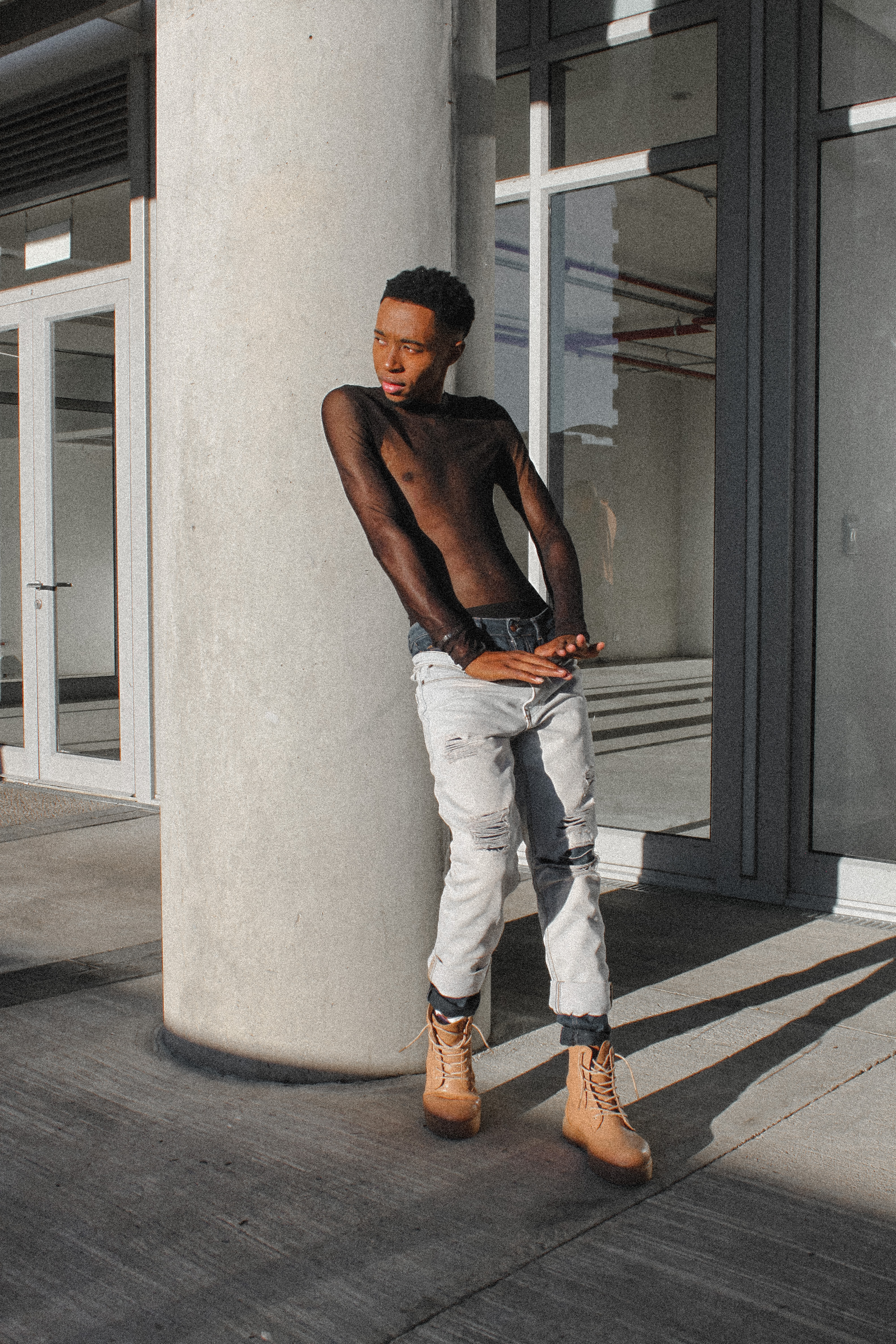 When he is not dancing, Marchell is usually working on television and film projects. That involves writing scripts, researching and being on film sets and working on music videos. His most recent work includes working as a choreographer and creative director for Boet en Sus, an online NTN production that was written and directed by Lize Ehlers. Boet en Sus was released earlier this year.
I am currently part of short films production that are in progress at the Namibian Broadcasting Corporation (NBC). These films are envisioned to be released early next year.
Challenges
Like many in the entertainment industry, Marchell says the COVID-19 pandemic has drastically affected his career.
Knowing how dancers don't have any long term security, like other art professions when it comes to content they create or produce; because most dancers are reliant on live shows to generate some income.
During the difficult times of COVID-19 restrictions, Marchell spent most of his time writing, choreographing and attending one on one dance workshops, especially during the early stages of COVID-19 as there were no work opportunities coming his way. 'I think the regulations allowing for bigger crowds of up to 200 and the elimination of the curfew came at a very good time, since its getting closer to the festive season and people want to be out.
Marchell adds that the new regulations will make it possible for event organisers to host events that can employ creatives.
Hopes and aspirations for the Namibian dancing community
I hope for the dancers who really want a long lasting career to be more serious when it comes to the craft by engaging in workshops, studying tutorials on You Tube to strengthen their technique.
Marchell believes this will grow the community more.
He also hopes to see more funding geared towards the art specialisation of dancing, which not only allows dancers to create work; but funding that goes towards tangible aspects for choreographers such as awards.
Dance as a whole makes his heart beat but it beats harder for Commercial Hip Hop and contemporary dance. Just a tad bit harder.
---
Follow Marchell on Instagram to see more of what he gets up to.
Images and videos by @bettysibeso