There's no better hashtag in Namibia than #sharemynamibia. Not only does it inspire us travel our country more it also shows the world the beauty that is Namibia.
Lucky for us, and the world, Anchor Adventures is here to guide and give us the best travel experience. We chat to the founder, Lubowski Khadila, about the services they offer.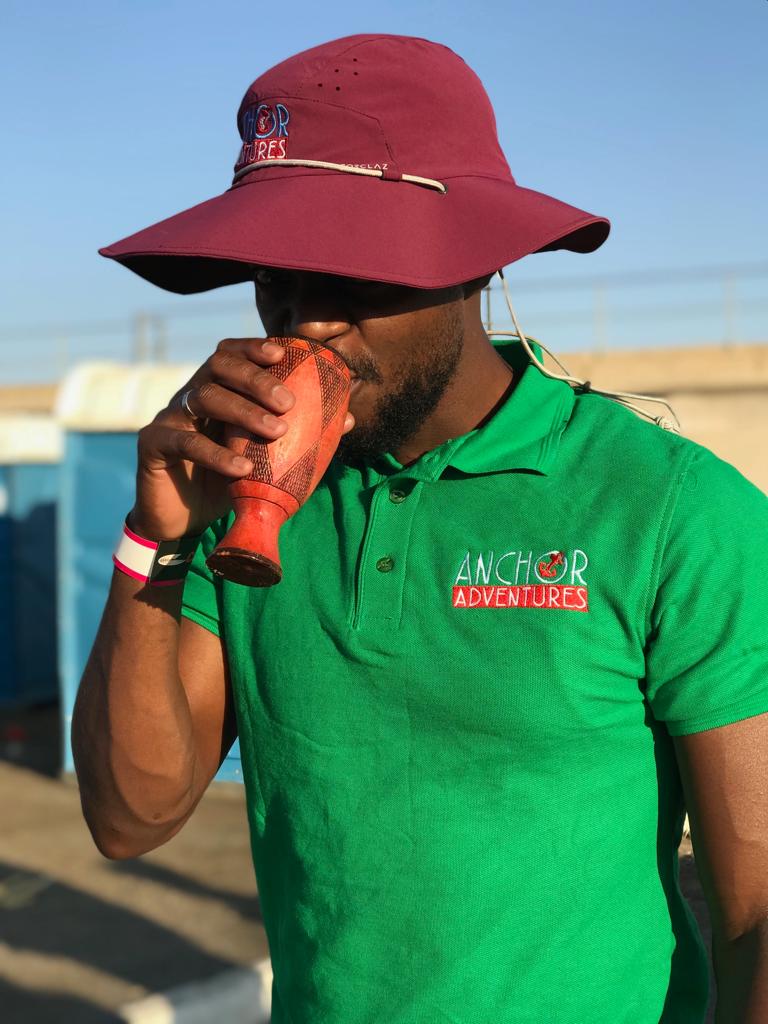 Tell us about Anchor Adventures? How'd that come about? Why was it started?
Anchor Adventures is a Namibian Tour Operator that specialises in customized tour packages involving a Tourism platform that enables social interaction between travellers and natives.
It was founded in May 2016 after having studied the Namibian Tourism industry and found a "gap" in the industry that I believed and remain confident in satisfying. Cultural Tourism – people meeting people.
Cultural social interaction is the focal point of our business -we want to deviate from the mainstream and traditional tourism marketing themes of landscapes and wildlife.
We simply want travellers travelling to Namibia and neighbouring countries (Zambia, Botswana & South Africa) to have the opportunity to actually meet and interact with what makes the country, its people. Thats what we stand for!
Have you always been into travel?
Absolutely, travelling has always been something that I found insatiable to me and having this grand oportunity to actually create and share travel experiences with people is simply amazing and I enjoy every moment of the journey with the amazing team at Anchor Adventures.
What are some of the services you offer? Packages?
We create travel itineraries
We provide transportation (guided & self- drives)
Accommodation booking and activities
Home stays with locals
What has been your favourite Trip? Why?
Well, that's a tough one because I tend to enjoy all my trips with the different people as there is always someting new to see, experience and learn. However I would say that my favourite trip thus far was the one I had in 2018 with a couple who came to Namibia and the man asked me to arrange a romantic dinner for them, he proposed and she said YES! I felt like the self- appointed best man already. 🙂
Your ultimate trip?
Travelling Namibia, visiting and interacting with the the different tribes in the country, that is the ultimate trip for me – I am inspired by people.
Your favourite Namibian destination?
That would definitely be Sossusvlei for me, I love it there. It's a place so quiet that even your thoughts start to whisper!
One place you feel every Namibian should visit?
Fish River Canyon
What should one expect on an AA trip?
Fun, insightful and memorable travel experience with the Anchor Adventures team.
What are your hopes for AA?
To always strive to ensure personal connections with all our clients, be relatable, provide the best service and position cultural tourism as the hallmark of Anchor Adventures as a NamibianTour Operator. We ultimately would like to broaden our international network by acquiring more partnerships with international Travel Agencies.
How does one make bookings?
You can simply send me an e-mail or phone call and we can have a conversation about where it is that you would like to go, what you would like to do, what you would like to see, duration of your desired trip and budget. We will than compile an itinerary that agrees with your travel preferences and wishes.
---
Anchor Adventures have gone on a 21 Day Trip with clients from the Netherlands and they are taking us with them. Stay tuned on our Instagram Stories.
Follow Anchor Adventures on Instagram