It's Friday, let's have a leggy party!
I've teamed up my fave white tee with a black mini skirt, a black bandana and sneakers.
Plans for today include stuffing my face with Namibian Biltong (we have no rival in this industry), staring at the clouds and doing some blog admin. I enjoyed sharing my OOTDs this week, hope you liked them too.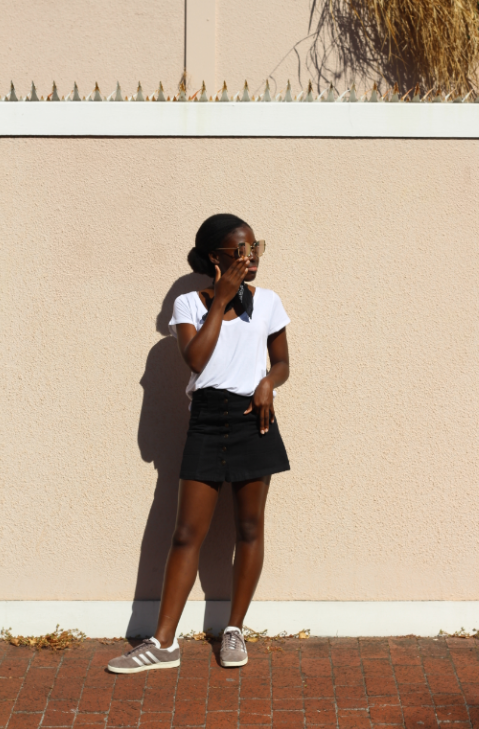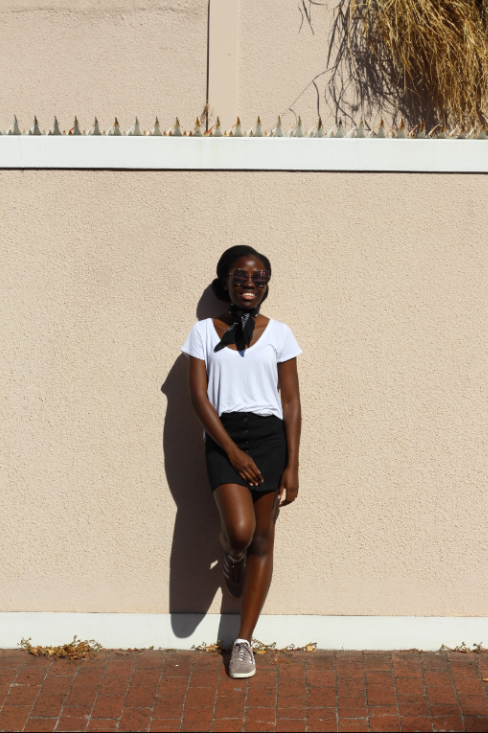 Follow Victoria:
Twitter:@VFDblog
Instagram: @vfdblog
​