The most anticipated fashion event of the year is here! Those of us who can't make it are ready to curl up on our couches and have our celebs serve us a few looks. We are so excited, aren't you?
We have made a check list of what we want to see more of this year, have a look.
Obviously we had to draw inspiration from the original look servers of American award season. They brought it all this year, we hope our celebs will too.
Daring…  |  Taraji P. Henson at the SAG awards | Reem Acra
Going with a sheer fabric is always a yes from us! But you need to do it right. Pretty much like Taraji did. This was definitely one of our favourite looks for the entire year. Decade. *cough
2.  Colours… Yara Shahidi | SAG Awards | Naeem Khan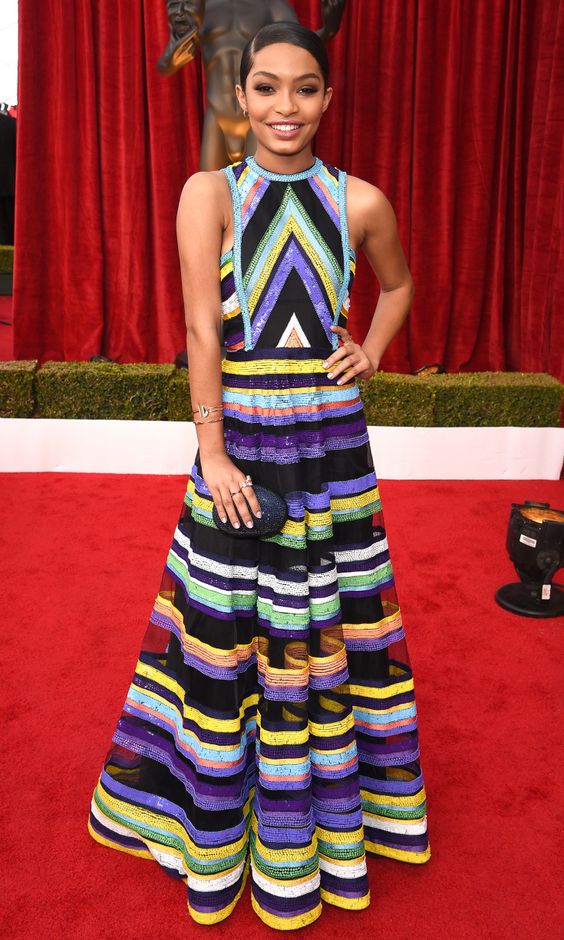 If we could all try and move away from black and white for a bit, that would be great. Let's explore other colours just a little. You don't need to go all neon and traffic lighty. You can  do it in a classy way like Yara did. LOVE!!!
3. Other Fabrics…  Michelle Williams | SAG Awards | Luis Vuitton
We know our fabric shops are very limiting but can we try other type of fabrics and stay away from silk for a while?  Metallics are still in, how about that?
4.  Dramatic… Janelle Monae | Oscars | Elie Saab Couture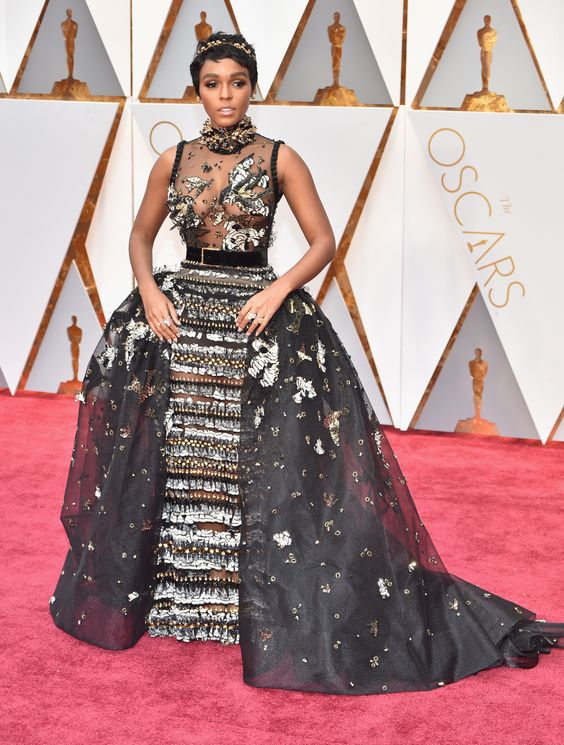 Can we step away from simple this year? Maybe fashion a little more this year?  Let's go gaga guys.
5.  Suit up… Matershala Ali | Oscars | Emenegildo Zegna Couture
Yes, it's music awards and we want to come in our sneakers and bomber jackets as if we are coming to shoot a music video, but how about we suit up this year? You can still add some character by adding a colour bow tie, an african print blazer, heck even a cool sneaker with your suit will do. Let's just try, yes?
---
What do you want to see this year? Tweet us.