If there's anything I've taught myself really well its to dress according to the mood I want to set for the day. That way I'm never in a bad mood because you would never catch me in a bad outfit, trust me.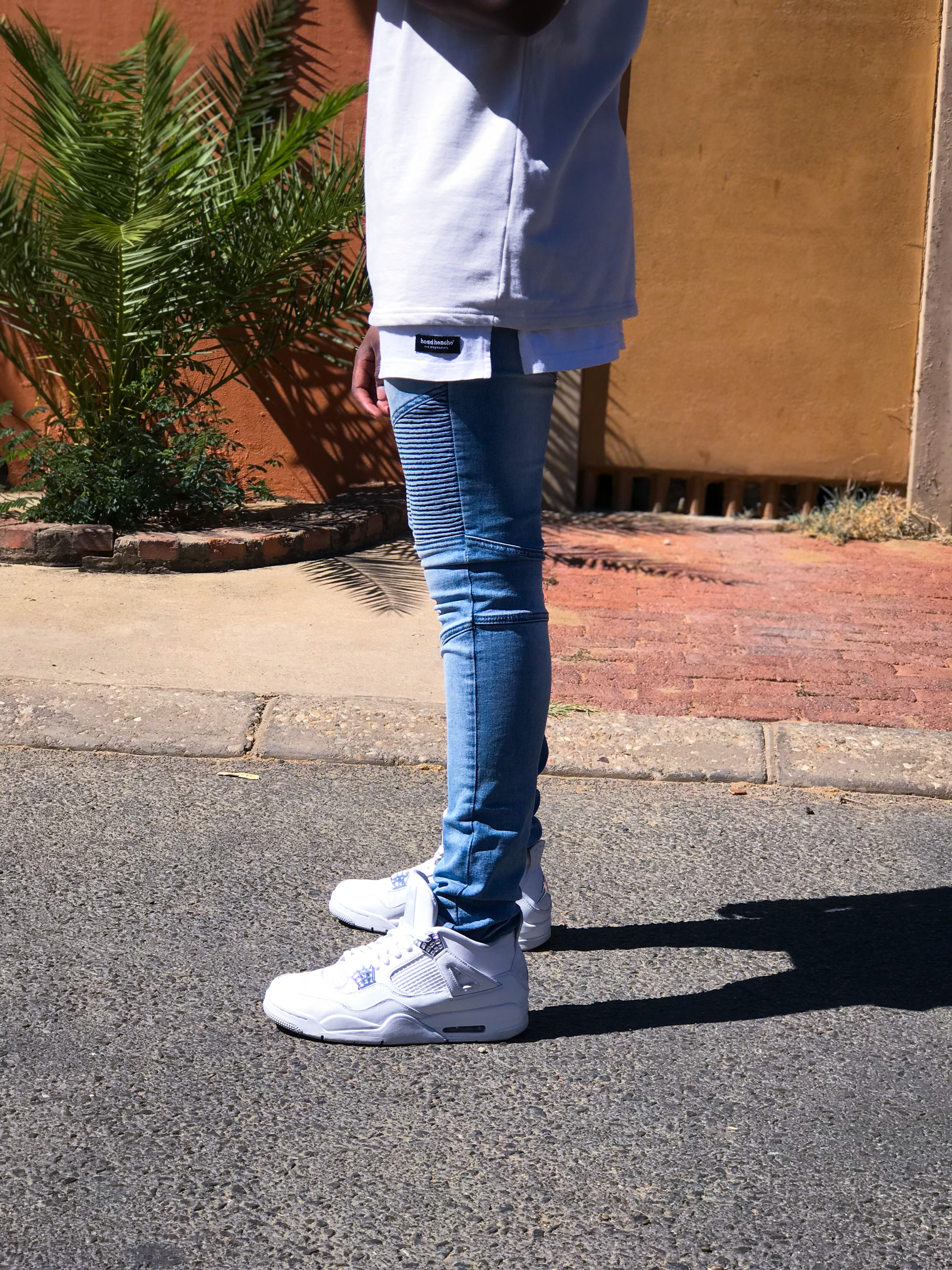 Soon after showering I found myself picking my Jordan 4s from my shoe collection, it's like my feet have already decided that those are today's pick. This happens all the time especially when you're a sneaker head. You'll find yourself wearing the same pair of shoes for the whole week and yet you have shoes to last months without repeating a single pair. This mainly happens because you fall in love with a certain shoe for a certain period of time. I've decided to go with layering today so I have my plain tall fit t-shirt on top of a longer length Aka x Head-Honcho Tee and jeans that are quite tight but loose enough to let the ladies best friend feel comfortable in his environment. I feel like Kanye West right now just after Yeezy Season 1 dropped. Difference is I have no North and Saint-West and I'm not planning on having them any time soon , but I swear I'd be the coolest dad , you guys can second me can't you ?
I'm actually scrolling through my gallery as I leave for my lectures, deciding on which picture to upload amongst the thousands available. Looking at all my poses when I take pictures, it's evident I've got one hell of a mean mug and poker face. I'm friendlier than I look I promise Lol. But you got to look like a blank card most of the times, people can't tell whether you sad, angry or happy. You're the only one who knows, you remain a mystery everyone is eager to unfold. Would you watch and enjoy a movie if you could predict what's going to happen every next 5 minutes, I don't think so.