She is fierce, she is compassionate and most importantly, she is an educator.
Helvi Shinedima spends all her days empowering children to be the best they can be. To live their best lives through creative learning. She sees herself as a young dynamic lady who is a teacher by profession, karate instructor and an entrepreneur. She is passionate about making huge and positive impact in the community through the provision of quality education and offering karate skills to the youth.
When asked what inspired her to be where she is today, she simply stated
MYSELF, because I always wanted and strive to being different and unique in everything I do. I personally wanted to have a direct and greater impact on the society.
Helvi, started her Academy in hopes of making a difference in the community, but she soon realized  that keeping an optimistic mind and being diligent, her academy will grow to lengths she know is possible.
Despite dedicating her life to teaching and inspiring others, Helvi, has learned the art of being patient and gaining a greater  understanding of how different learners acquire knowledge and skills, plus reasons as to why the learner-centered approach outweighs the teacher-centered approach as a teaching method. She has also gained a deeper insight of how teaching aids such as pictures, videos, plays etc make learning so much easier and fun for most learners.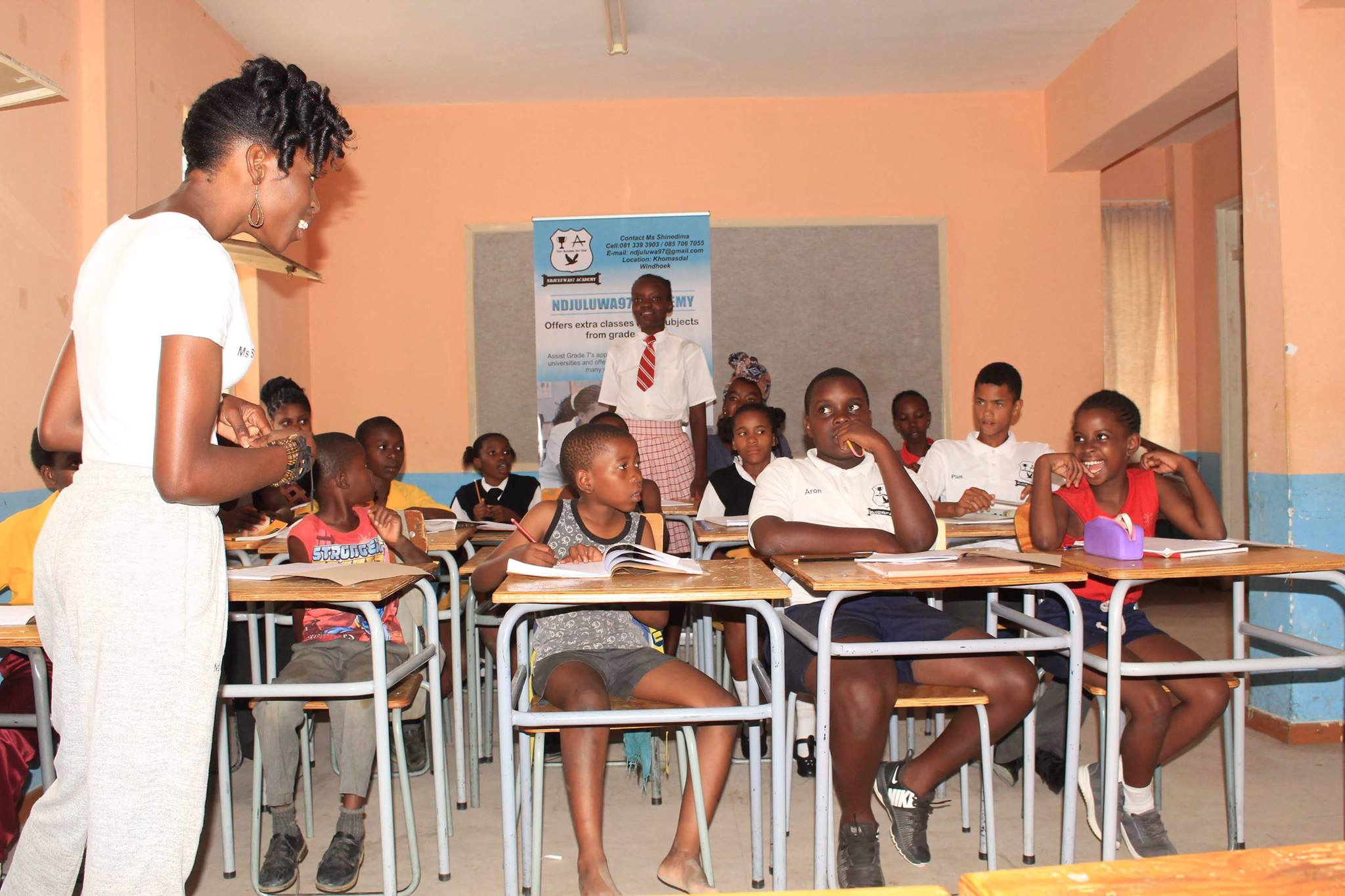 Helvi, finds a her craft in Martial arts quiet liberating as she feels that it is a rare sport and especially  in Namibia or among-st women.
I just love and enjoy being different . This also allows me to defend myself in case of danger which may arise and it doesn't even cross my mind about being in a male dominated sport because when I put on my Gi (Kimono), I don't see race or gender , just a fellow karatekas.
She considers her uncle Moses, because he taught me that one needs to be diligent if he or she really want to get positive results and I fixed cars with him during weekends when I was still in high school. And it is through him where I learned that nobody or the world does not owe me anything, I need to work hard for all my aspirations.
Her mother, as she has always been a hardworking woman and she still is so I bet I got the always busy trait from her.
and lastly her Grandmother Isabelle, as she always encouraged me to continue going and carry on my late father's legacy in terms of business as her mentors.
Want to join her Academy?
Contact Helvi on
+264 81 339 3903