Street Style Savvy has brought so many incredible street style enthusiasts and we could not be more proud of everyone that took part. 
In our last issue of the year, Tala, shares with us his take on street style flair. He describes his style to be experimental, trend-driven and effortless, of which we do not disagree.
Style tip you can't live without.
I cannot live without my neck pieces, they define my aesthetics . They are accompanied by the reliance of the black outfit for any occasion.
Three shopping tips…
Buy something you can wear in ways the next person can't.
Don't shop when you are in a rush. Shopping should take time as you can reflect on what you really want. Spend a good 3/4 hours for when you are upgrading your closet.
Budget when it comes to clothes. Don't always run to stores that have expensive items especially when they are branded.
What is in your bag right now?
Tempo watch, Horus neck piece and my micro vintage yellow shades from China Town.
Latest purchase.
Emperors Essence T-shirt. "I love it".
Trends you are trying out now.
Colouring my hair yellow,  ocean blue and and ash grey. I'm also into summer shorts.
Favourite hangout spot in the city…
I will go with 
Cramers
, because it's thee go-to place.
Who is your all-time fashion icon?
What never goes out of season?
I would say sunglasses. They are a style symbol  that is being used by all generations and with their growing demand, suppliers will keep pushing the envelope with design. I can't wait for what they have in-store for us come 2019.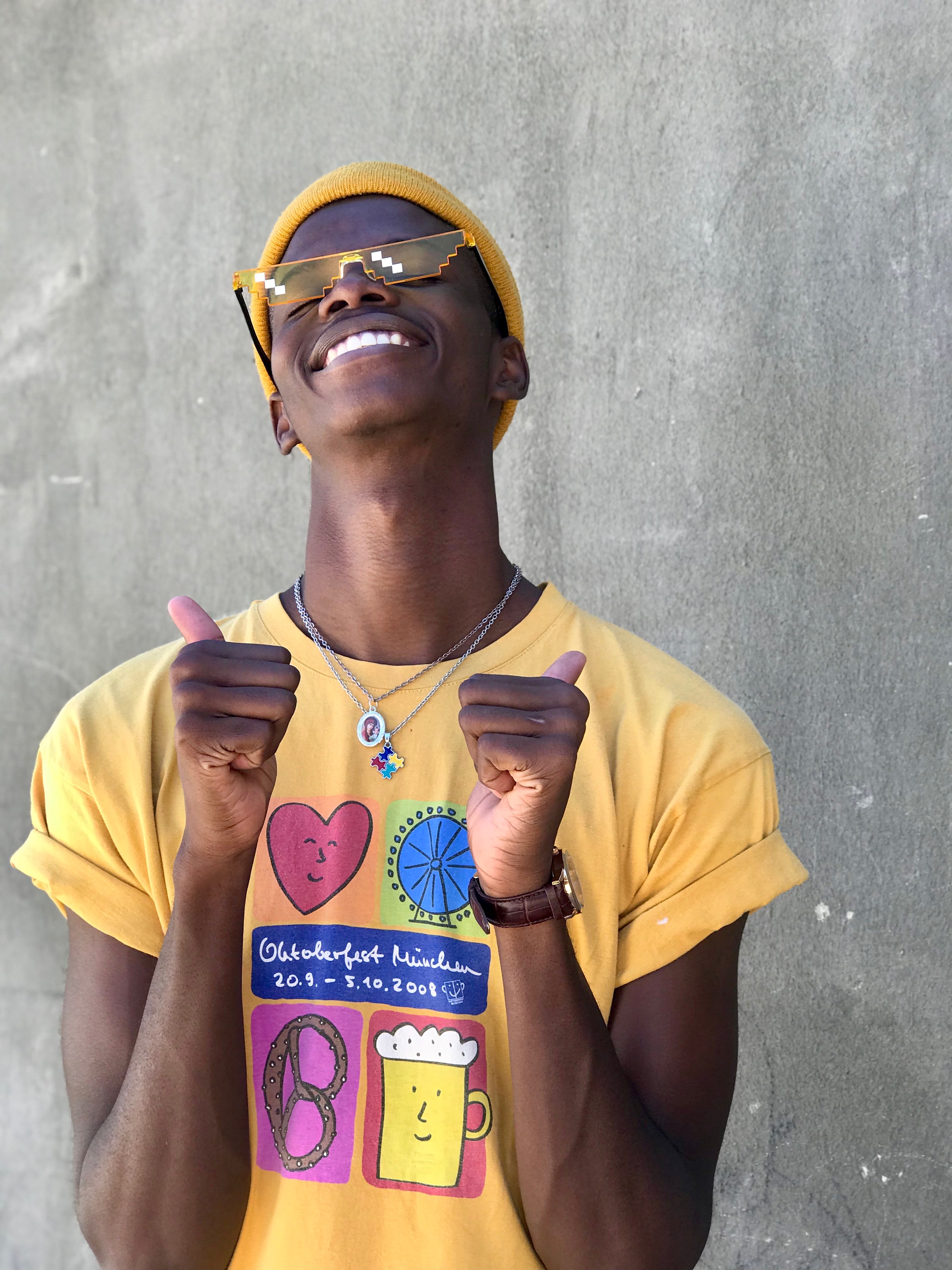 ---
Follow Tala on Instagram: @kvng_tala
Util next time!