Hello everyone!
Compliments!
Starting off a new year is always the perfect time to make a few resolutions.
Reassessing my style is one of the areas in my life that is worth reevaluating . I mean, I deal with my wardrobe every single day it only makes sense that I ensure that it's working for me as best as possible to guarantee that not only do I look great but I also feel great everyday.
Here are my 5 sartorial new year resolutions that I am definitely sticking to…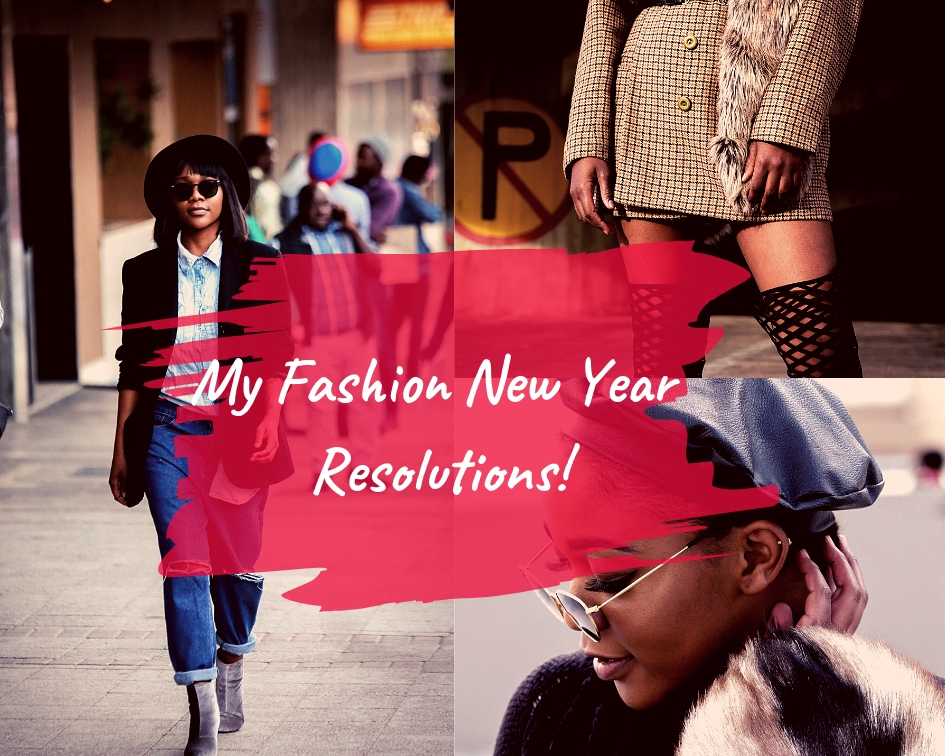 Minimized wardrobe.
Keeping my wardrobe really short and clean with stable pieces. I'm thinking about the building blocks of a functional wardrobe – a coat, a flattering pair of go-to jeans and an LBD. These pieces are the items that are constantly on rotation and as I find pieces that work and that I love, I need to ensure they will be around for a long time.
Keeping wardrobe organised.
I am always on the go when I have a busy schedule ahead of me. So, it is easier to get dressed when I can see everything in my closet and/or rack. I mean just at first glance, I can make pulling together an outfit much faster. I can avoid wasting time trying to find a long lost t-shirt and my second favourite pair of jeans. Finding a system that works well for you is key. Mine is what I call "Outfit Planning". Same concept as prep'ing meals *lol.
Take at least 1 fashion risk a month.
I strive to live by this and more so stretch it to taking fashion risks everyday. This can only be great if I have a much clear idea of my style *I'm getting there. Sometimes I stumble upon new looks simply by making a conscious effort to think outside the box. Pull out and try out pieces that I rarely wear and see how I can make them work but they never make it out of my mother's gate *lol. This is the year I finally step out of the gate.
Avoid impulse purchases.
It will take a lot of willpower and energy but know this, considered shopping ensures that everything I own is something that I love and will work back with what's already sitting in my closet- my shopping mantra. Avoiding impulse purchases will save me wasting my money on pieces I'll only wear once and instead It will allow me to direct funds to purchasing quality and timeless items that will get constant use.
Have a fail-safe outfit combination.
This is for when a fashion crisis hits. I need one outfit combination to turn to that I know is guaranteed to work no matter what. It needs to make me look good every single time I wear it. It needs to be at the back of my mind as a backup for those times when I'm feeling uninspired.
---
What are your style resolutions in 2019?