Jewellery can help bring interest and focal points to a plain or neutral outfit, or simply add a pop of color and shine to any outfit that might otherwise be boring.
Pairing a certain outfit with the right jewellery that helps enhance it without stealing the show can prove to be difficult especially when jewellery isn't your strongest suit.
There's no need to struggle with pairing up clothes and jewelry;
---
Here are our 5 holy grail tips you can apply when choosing the right jewellery for any outfit
---
1.  Watch the neckline.
When pairing big necklaces, make sure to keep the rest of the neckline very clean. Have the one big piece do its  job, and have everything else be the supporting piece.
 2. Neutral color clothing; bright with jewellery
 The best and most useful tip is to keep a classic wardrobe with neutral colors like white, black, and beige. Then use big pieces and colorful jewelry to really extend the versatility of your outfits and as an easy way to big a big splash.
3. Proportions
Pick one thing to accentuate. If you wear a big statement necklace, don't wear a big pair of earrings as well. If you're wearing a big bracelet, don't wear too many rings on the fingers on that side hand. It's all about having a big piece that pops out … but it's easy to get carried away very quickly. When it doubt, reduce. Too much is just as bad as too little.
4. Wear what makes your happy
Jewellery is supposed to be fun. If something catches your eye and you're drawn to it, chances are it's the piece for you. Don't wear what's on trend if it doesn't resonate with your style. The key here is to trust your gut. If you're drawn to it, it's for a reason.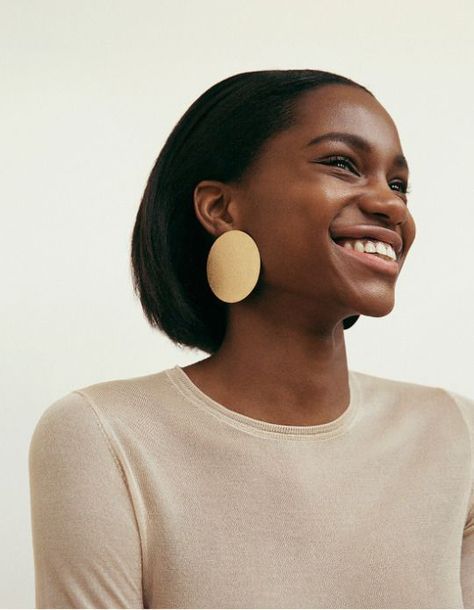 5. Don't be scared
It's totally normal to think that big pieces and bright colors are too hard to pull off. Take the risk and more likely than not, you'll be rewarded.
---
 *Images sourced from Pinterest