by Elzaan Nel
I recently stumbled upon an image on Instagram which looked like it was taken somewhere in Vancouver or New York. It immediately sparked my curiosity and I had to investigate if one of my favorite local social media influencers moved overseas or if this was an actual place in Namibia! To my relief this was an actual place, selling coffee, right here in our capital!
Café Prestige opened their doors a few weeks ago in Freedom plaza, Windhoek. I had a quick coffee with one of the owners to chat about their new venture and starting up a business in Namibia. Hanan, who is a graphic designer by profession, has worked in many coffee shops from Israel to Canada and now Namibia. He has an eye for aesthetics, which you can see in the minimalists decor and beautiful plants inside the shop.   He loves coffee and the process of making coffee.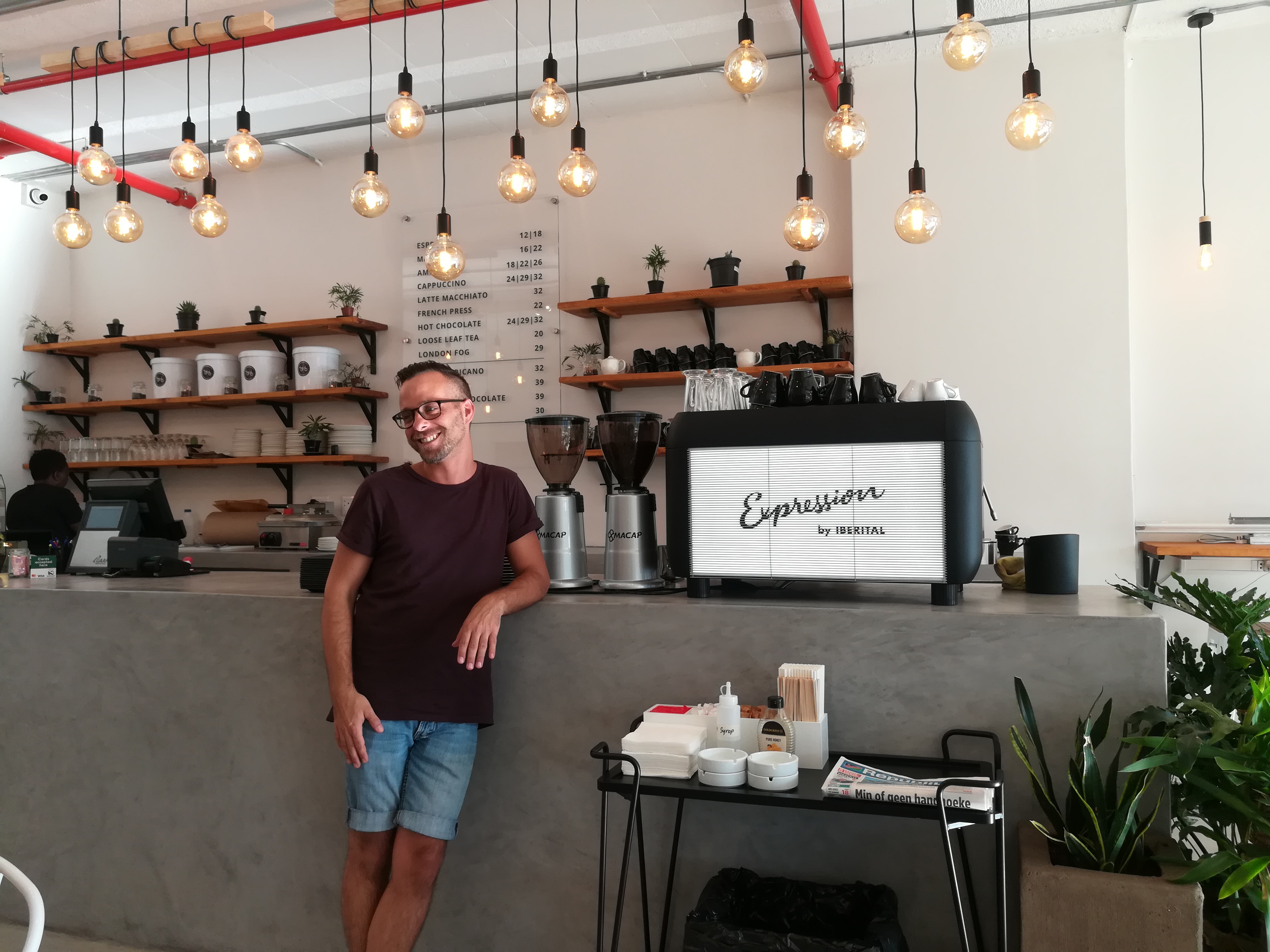 "It's always been a dream of mine to own a coffee shop" says Hanan.
Their journey started about 7 years ago when they made a joke about opening a shop here in Namibia. Being well traveled they are use to the coffee culture overseas. "We visited Namibia often and we always felt like there is a need for a coffee shop that's a little bit different. In April 2018 my father phoned me very excited and told me that he found a space for us to move in and less than a year later we opened."
The shop truly feels like a breath of fresh air with their big shop front windows and crisp white and wooden interior.  They serve interesting sandwiches, muffins, cookies and naked cakes. The best part? Everything is baked in-house! Their coffee won't taste like any other coffee you had in this town as their beans are imported from India and roasted in small batches only for their shop. A true taste experience! The view is magical as the sun sets right in front of the shop- making it perfect for a sundowner. They will soon be serving beers and wine to accompany the perfect sunset.
Want to know more about Café Prestige head over to their Facebook Page.
---
Looking for more foodie inspiration or a place to eat / drink? Head over to Where to Eat Namibia's website  or social media pages: