By Elzaan Nel
If you've been following Where to eat Namibia on Instagram you would know I'm a little bit obsessed with breakfast. It is by far my favourite meal of the day, maybe due to the fact that I'm addicted to coffee. Or is it the fact that I'm such a morning person? Who knows! All I know is that nothing beats the smell of freshly made coffee, the sound bacon frying in a pan and the taste of breakfast!
My partner and I decided to go treat our self to a lovely breakfast at the brand new Olivia's Kitchen over the weekend and what a treat it was! Olivia's kitchen opened their doors a few weeks ago in the brand new Am Weinberg Estate. Nestled in the back of the property with oversized windows, allowing for the fresh air to flow into this beautiful space.  It's a deli, bakery, butchery and restaurant all in one. Offering some of the best South African wines, craft beers, freshly baked breads, fresh vegetables and much more!
The coffee comes from a well known local roastery, Two Beards… It is rich, creamy and not too bitter – just the way I like it. He got a flat white and I had a double espresso – as I believe this is the only way to truly taste coffee. It was delicious.
For breakfast we had the Warm Up breakfast and a Smoothie Bowl. The Warm up was a toasted tortilla with beans in a homemade tomato relish, guacamole and a perfectly fried egg.  I had an almond milk based smoothie bowl with fruits and toasted seeds and nuts. The perfect start to a morning. The food is beautifully presented and tasteful.
The staff is friendly and well informed about the menu.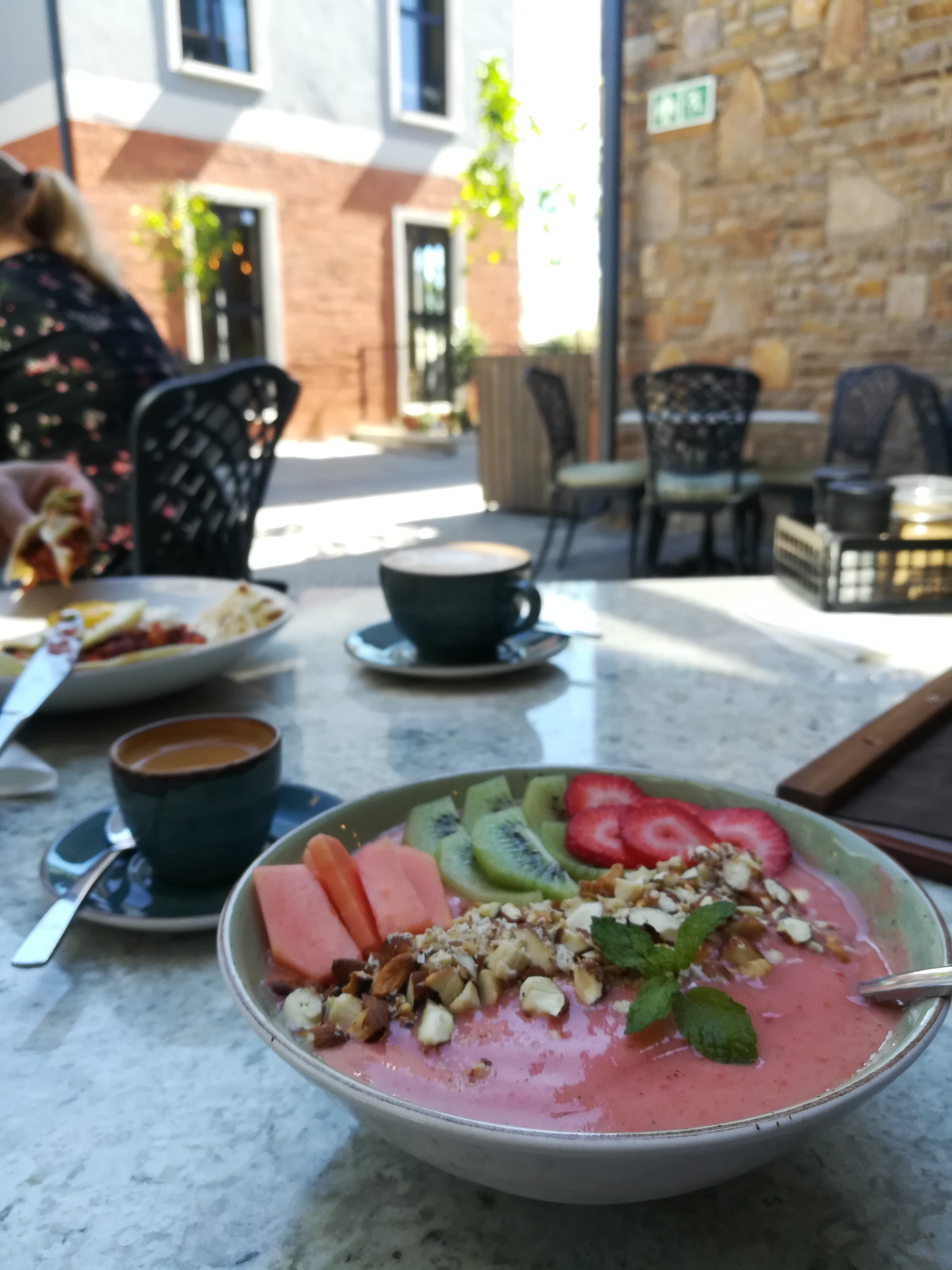 We will be back soon to taste some more of the sweet treats in the display fridge.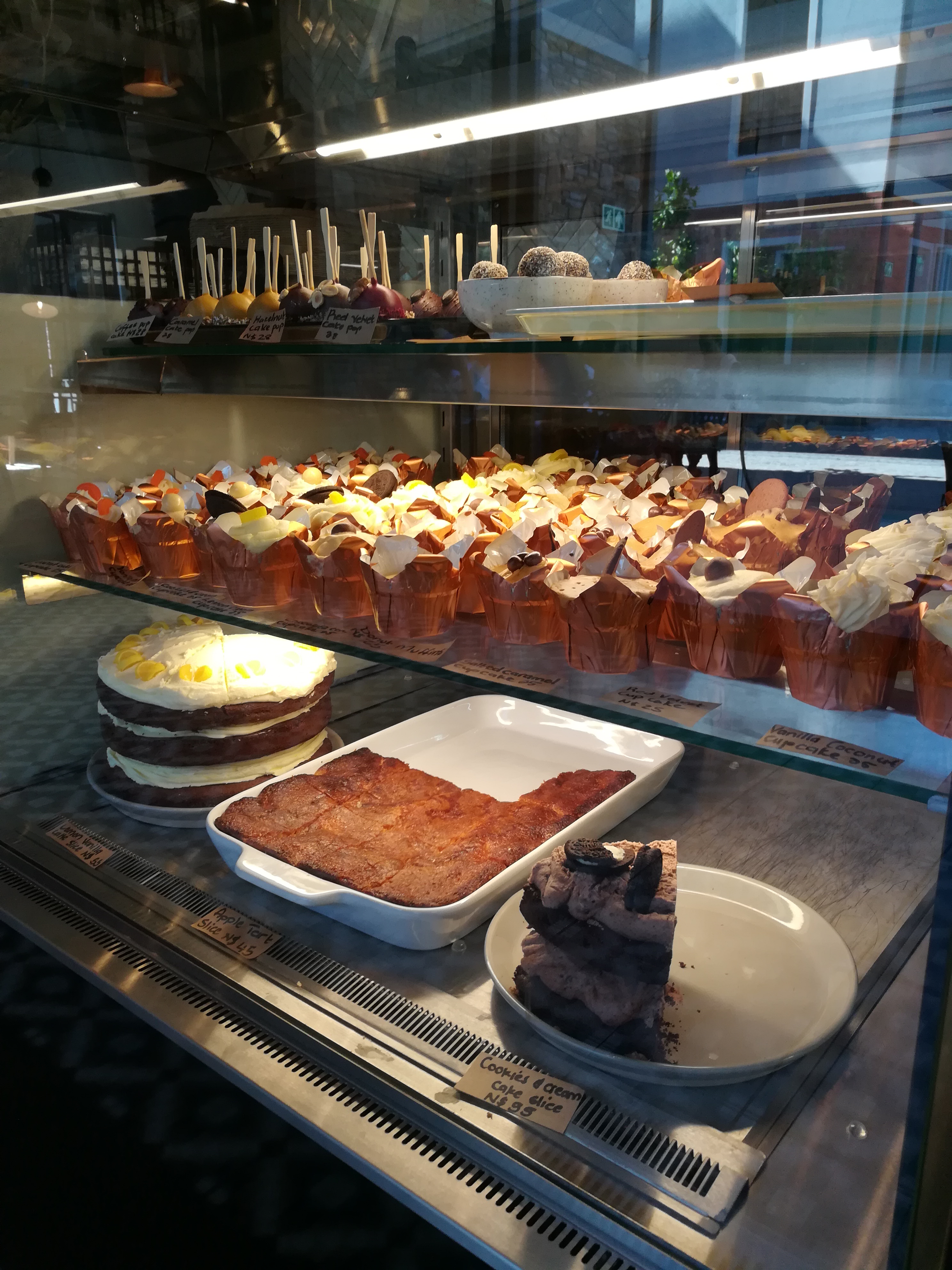 ---
Want to know more about Olivia's Kitchen head over to: http://www.wheretoeat.com.na/Olivia%27s-Kitchen
Looking for more foodie inspiration or a place to eat / drink? Head over to Where to Eat Namibia's website or social media pages: