House of Nalo bring us "Empress"!
---
We spent 10 minutes with  DJ Alba, owner of fashion accessory brand House of Nalo  and she had this to say:
1. When did you first realize you wanted to pursue a career as a jewelry designer?
Wow, that's a difficult one because I have always loved creating my own stuff, (I mean I made my own matric farewell dress 🙈 back in 2009), but the business part of it was birthed around 2014, whenever I wore a bracelet I made, someone would ask me where I bought it, so basically that's where House of Nalo began.
2. Who have been your biggest mentors in this industry and what is the best advice they have ever given you?
You are not always going to please your clients, some things are just beyond your control.
3. How is working in fashion different today from when you first started out?
The brand DJ Alba grew, so I think this made it a bit easier for House of Nalo to gain popularity compared to back then.
4. What role do you think social media plays in the fashion and Music industry today?
Social media plays a pivotal role in both industries, SM somehow made the marketing aspect of any business easier, I really cannot imagine where both my brands would be without social media, I use it to my advantage.
5. What was your biggest fear when going out and starting your own line?
Probably my biggest fear when I bring out a new line is how people will react to it.
6. Where do you go for inspiration when working on a new line?
Instagram Instagram Instagram! I follow interior design pages, photography pages etc I literally draw inspiration from anything that catches my eye.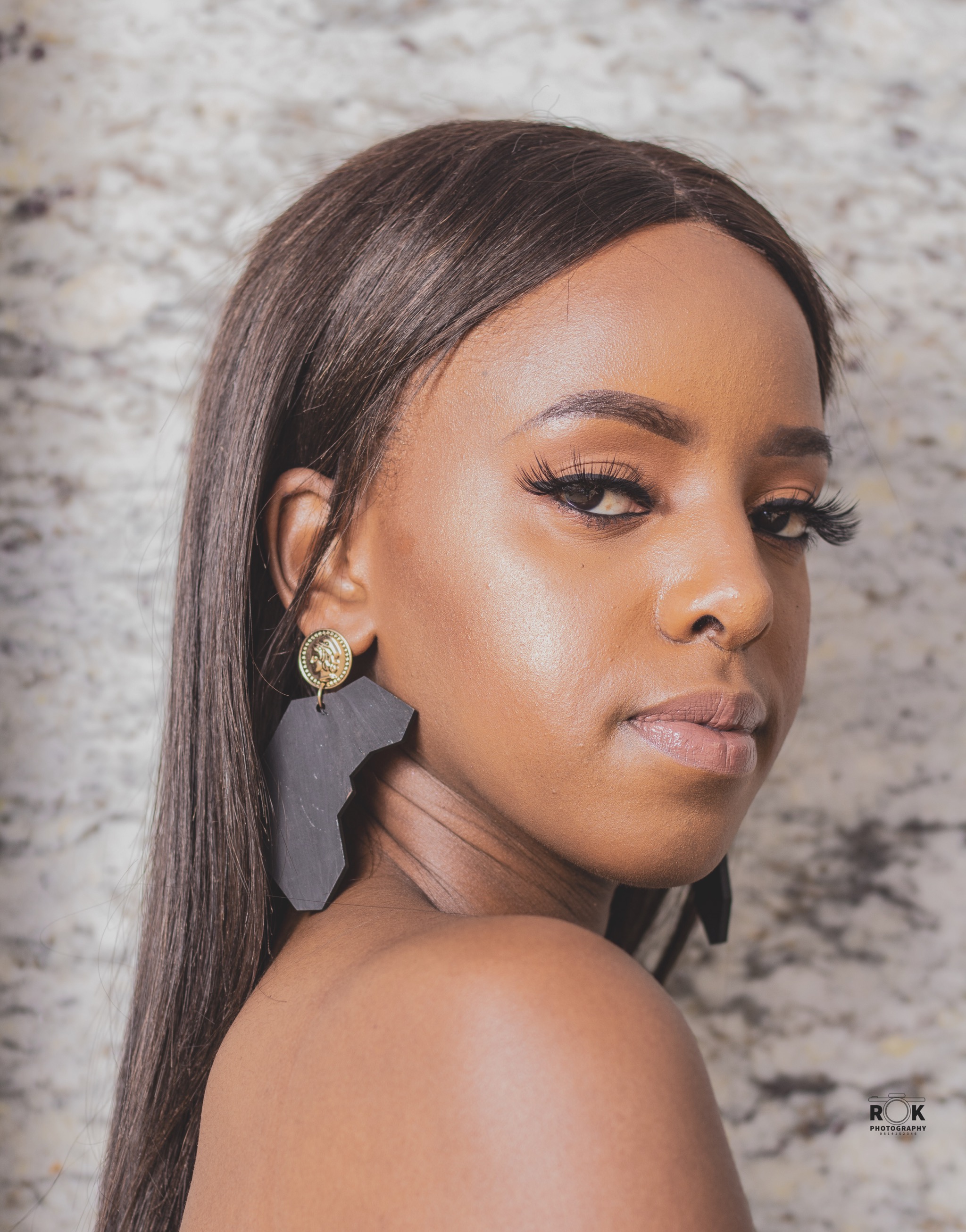 7. What is your favorite part about being a designer?
That I get to bring my thoughts to life, to me thats very exciting.
8. How do you want people to feel when wearing your jewelry?
All my pieces are centered around power, I want people to feel like loyalty when wearing my pieces
9. What advice would you give to young girls who look up to you and want to enter a career in design?
Nobody can take your dreams away from you, so fulfill them, consistency is key remember how many bottles coke cola sold in their first year and look at it now!
I created Empress because I wanted the ladies to feel included. I noticed through sales that majority of my clients are male and if a lady made a purchase it was to gift their boyfriends etc. Empress was in brief inspired by royalty, I researched African Queens like Egypts Nefertiti and Queen Nandi and imagined what earings they would have worn. At the time I didn't have a name until one of my Instagram followers randomly commented on one of my pictures, she literally just typed "empress" that's how I decided to name the collection "Empress". I remember having a breakdown while creating the pieces because nothing was coming together as I had hoped, I had to reevaluate everything and start from scratch, but all in all I'm happy with how they turned out. Empress includes pieces inspired by the Namibian and the African map as well as the Odelela fabric.
---
Find out how you can get your hands on Empress:
---
Photo: Contributed
Photographer: The Photobooth