Graces  this month's City Style Savvy installation. The 23 year old  Chanté  is an aspiring Fashion and Textiles designer. Currently based in her  hometown., Aranos.  
I'm obsessed with dyeing my hair, especially the bleaching part of it. It definitely started when I began doing Textiles at UNAM. 
Chanté, currently spends most of her free time developing concepts for her new collection, both Textiles and Fashion.
Find out what about her style inspiration and some of her cool shopping tips.
---
---

Describe your style in three words?
Neo-grunge, monochromatic and experimental.
Style tip you can't live without?
Your hair is your best accessory!
Three shopping tips?
Buy less, choose well!

Consider the Wear and Care of the garments. Read the care tag before you buy an item. If you know you'll never hand-wash that dyed/printed T or delicate sweater, just don't buy it.

Shop alone . I've experienced that when shopping with others , they can egg us on to purchasing pieces that we don't want or need. Unless it is someone that really knows you and your style, then yes take them along.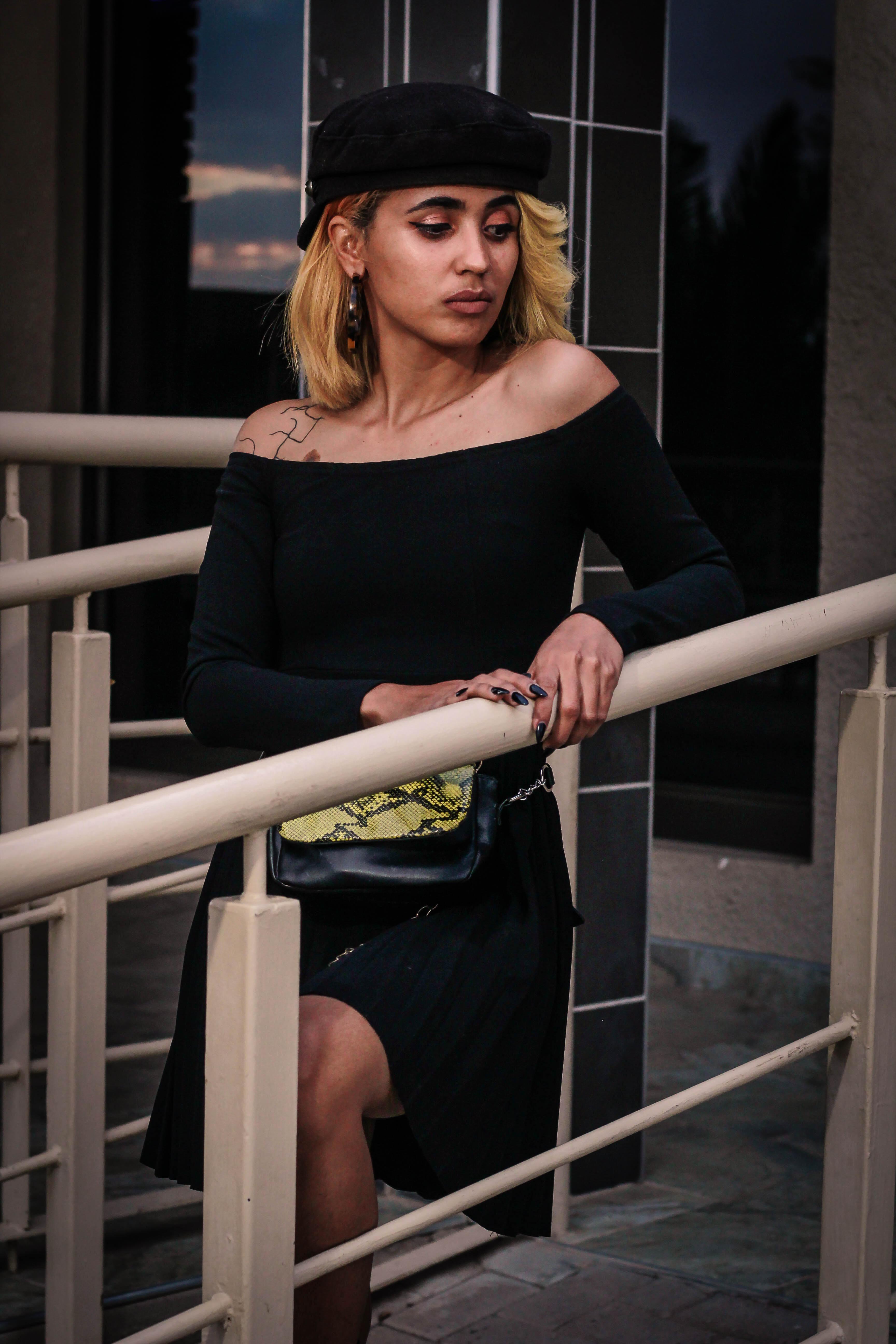 What is in your bag right now?
The Essence "mad about matte" liquid lipstick(03), my sketchbook, Batiste dry-shampoo and my favourite Ray-Ban shades.
Latest purchase?
A second pair of sock boots and a snake print belt bag.
Trends you are trying out now?
I'm not really for trends, but I've indulged in the animal print trend. I got myself a few accessories to experiment with.
Favorite hangout spot in the city?
(chuckle) Honestly, I don't hang out in the city. I've been to the Windhoek City Market events a few times in the past and I must say, I actually enjoyed  it.
Who is your all-time fashion icon?
Audrey Hepburn (and blogger Luanna Perez.)
What never goes out of season?
The classical white Tee, Jeans and white sneaker fit.
---
Follow Chanté 's style journey on
---
Photography