Hey Bunns.
It's finally *lekker  chilly outside and as each day passes by, the colder it gets. My favourite time to be alive if you ask me.
Here's how  I style one of my over-sized blazers.
Winter is so dear to my heart because I have centered my entire wardrobe on it. Everything in my closet  is inspired by Winter. The tones, fabric textures, you name it, I git it. Ok, maybe not everything,.
Before I even decide to pull out all the stops, blazers are my perfect light layer to make it through Winter in stylish comfort. This intentionally too-big blazer allows me to have many more styling options, especially when I don't want to touch other key pieces in my closet i.e leather jacket.
You would think that having an item that is a size or two sizes bigger is a no-go area right? but wrong, the shape  of it gives a structure to a flowy dress  and it makes even a cozy sweatshirt look sophisticated. The styling feels effortless and chic, and when it comes to options, there are tons.
Here's how I styled the first look.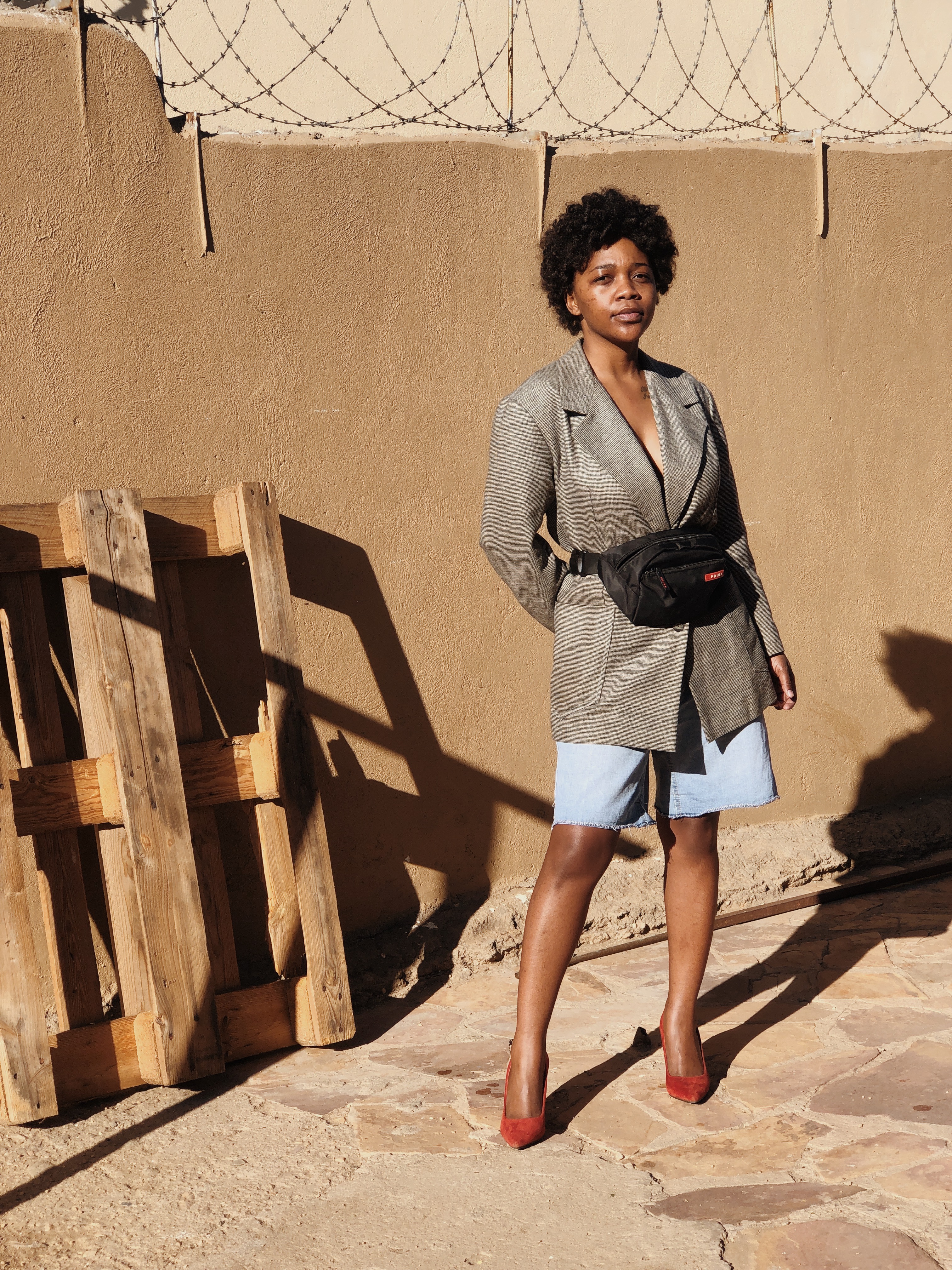 This boyfriend inspired look always has me in my feels because I am the most comfortable here. I aired the over-sized blazer with my boyfriend crop shorts. See, what I am doing here *LOL…  I accessorized the look with my black fanny-pack and pump heels that matched pop of colour.
Remember, you can style this staple in easy and creative ways, and however you like. No one can do it the way you do it, rather hope to inspired others to try and push their style envelopes.
Here's my second look.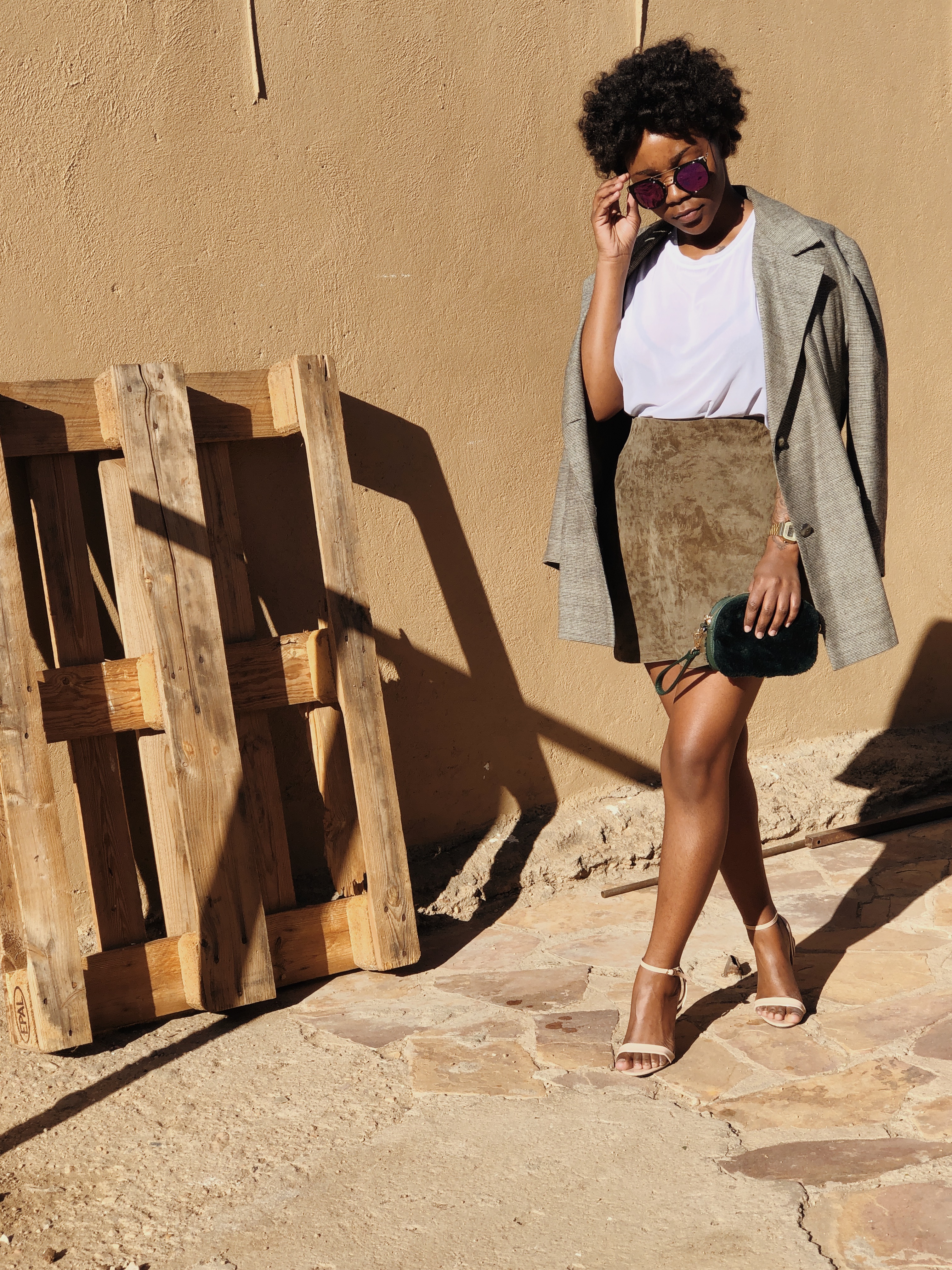 All I thought about when I put this look together was breakfast. A green mint tea with honey and ginger on the side.  A croissant and bacon bits. That's it. That's the thought here. I got this cute midi skirt  from  HoneyCassie some time ago and It's been with me since then.
TIP: An over-sized blazer elevates your striped-top-and-denim look, instantly.
Here's my third look
This is a classic Instagram look but that doesn't mean we can't rock it. This is my go-to look for night events when it' not too cold out. Decided to add a little day touch to it for when I attend day events. My point here is, you can make this a day and night look without having t change up anything really.
TIP: Try pairing your over-sized blazer with different prints.  The look best contrasted so they say.
My last look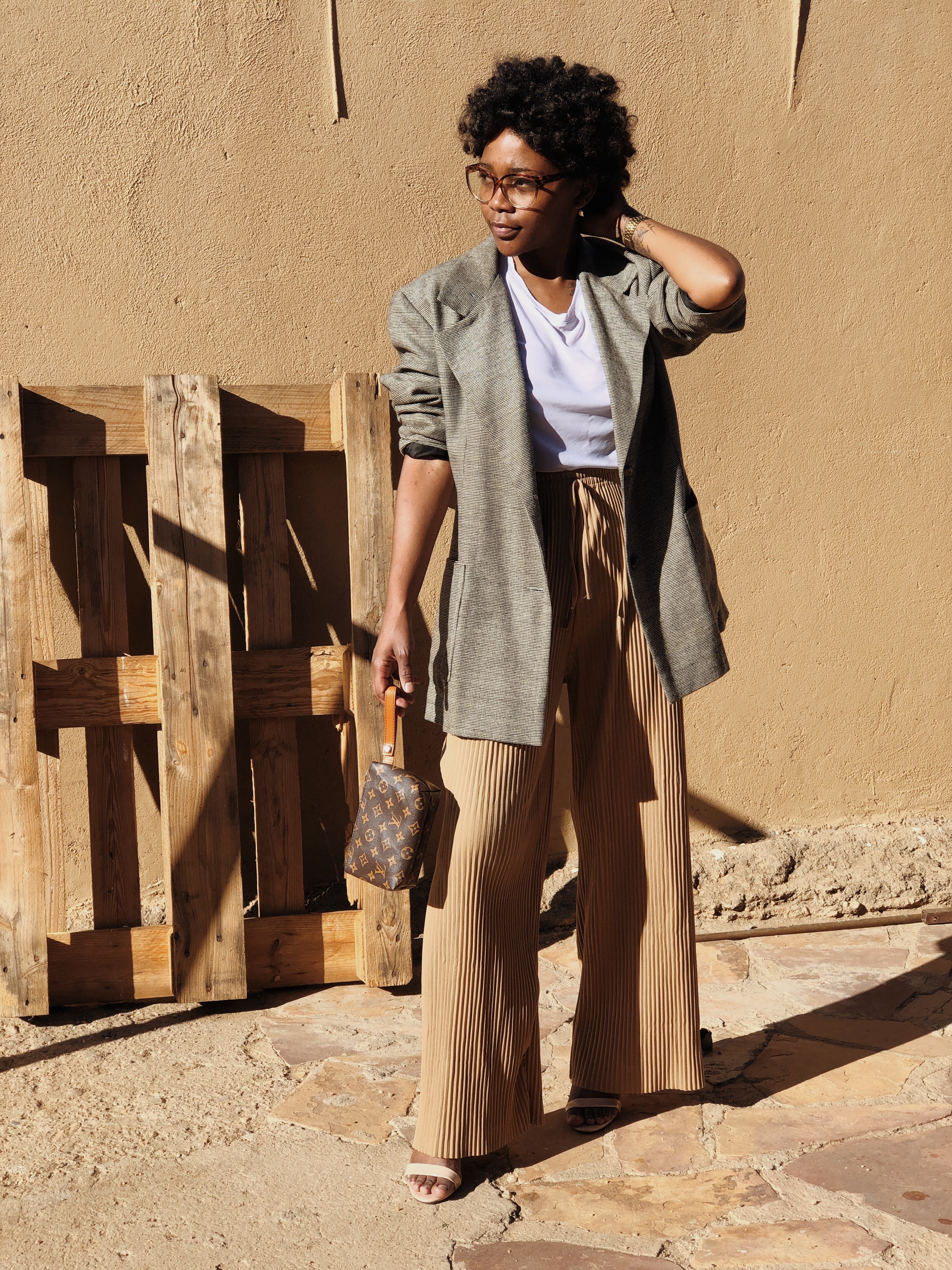 I recently got this pants because of the texture and color tone it had. Been struggling to pair it stylishly. While i was working on this journal entry, I decided to add it to my list of looks. I must admit, this had me by surprise. I know that maxi dresses and over-sized blazers are a match made in heaven and this pants made me think of that and indeed, it did make a match.
Let me know what you think?
---
That's it Bunns.
I hope you enjoyed reading my style  journal entry.
Let me know some of your thoughts and let's chat.
Until next time
XOXO
DSNY.A