With all the industry growth in 2018, we knew Namibian fashion was going to be banging in 2019.
With that said it was only natural to expect a new collection from HoneyCassie with their distinctive and striking style which often stands out from the crowd.
The women's wear collection, named Nomad, is based on a theme of the early Nomads of Namibia's rich deserts. It is said to take on the themes of two contrasting ideas such as exploring minimalism in a crowd world.
When we asked lead creative at Honeycassie, Quin-Leigh Hammond, how she plans to bring this theme to life she quickly quipped that she would be mixing elements that were both modern and simplistic to shape the garments in the collection.
We were impressed with the local theme and the creative house' choice of colour palette which would lend them the many rich hues and textures of the desert.
With a colour story that ranges from chocolate to Golden rod, we love the ambition and range of the collection. Quin-Leigh further explained that the magic of the garments was all behind the materials she was going to use which included calico, raw silks and satin.
We were lucky enough to get a sneak peak at some of the collections design sketches and were left hungry for more. We can only hope that the Honeycassie collection comes out in the early second half of 2019, allowing us to enjoy it in all its splendor.
Here's a sneak peak of some of the exceptional designs we can expect: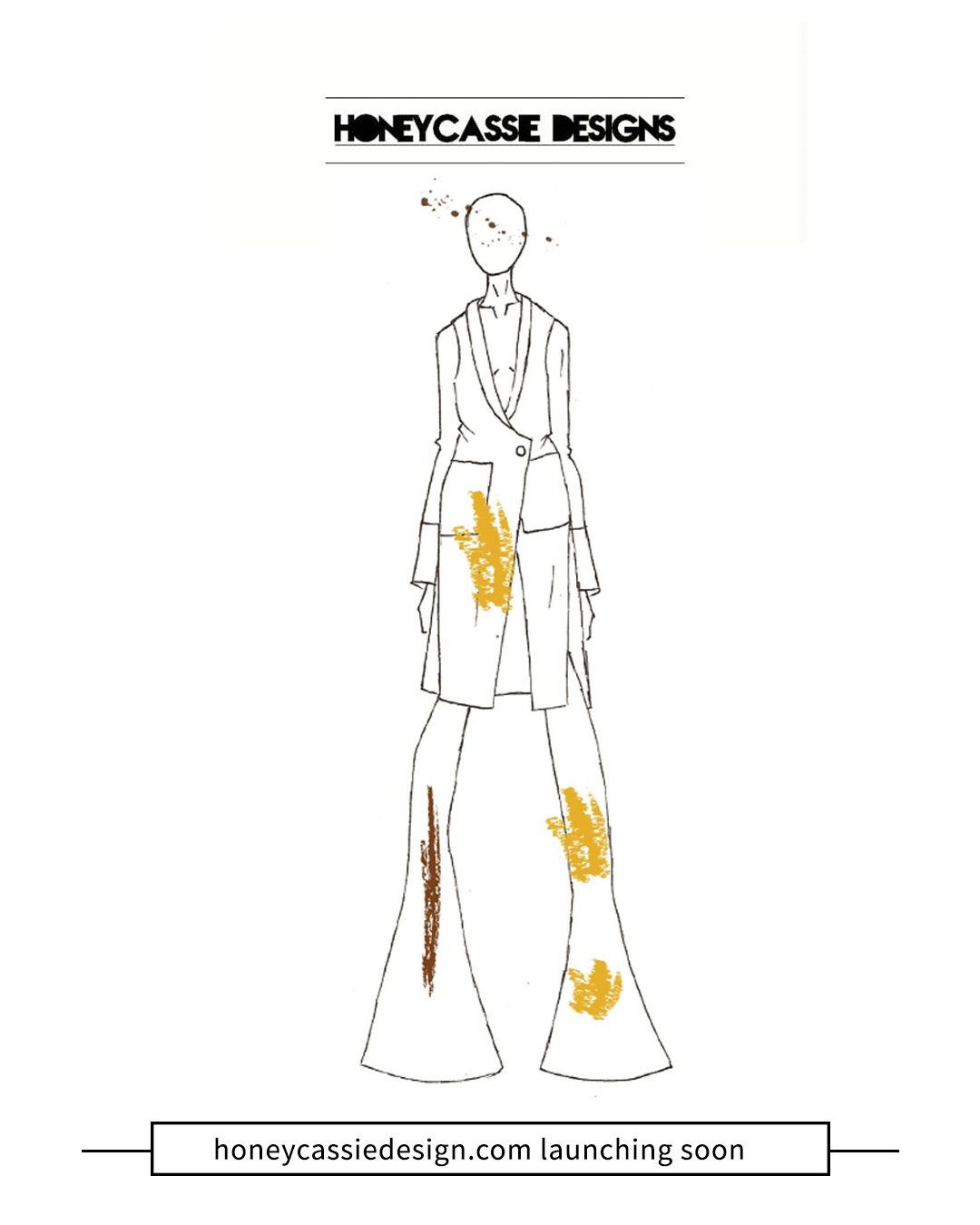 Follow Honeycassie on Instagram to stay updated.