I spend most of my time scrolling down Instagram, even when I don't mean to.
I'm following about 966 accounts which I feel may be too many because I don't see half that number of account posts on my timeline. I need to find time to purge my follow list.
As many accounts as I follow I do have a few favourites that I religiously stalk to  see what they are up to, what they have posted or just to garner inspiration.
There are a lot of them, international and some Namibian. However, I thought to list them separately so today I'll only be doing my favourite international accounts.
It was hard coming up with a top ten as I do have a lot of accounts that I love, but I wanted to list them across the board, that way I reach all fields and areas.
Let me know if you have some of these on your list too.
---
My Top Ten 10 favourite accounts to follow on Instagram:
---
Planoly is an end to end Instagram visual management platform that help brands and influencers manage their content and marketing campaigns for Instagram.
But their Instagram is more than that. They share tips and updates that usually come in handy for me as I am a social media manager. It allows me to find new ways to distribute great content, easier and in a more interesting way.
Aimee Song turned her blog into a lucrative business and brand, it's been a beautiful journey to watch.  I love watching her take over the world of fashion. She gives me a glimpse of what it's like and what happens behind the scenes of the fashion world.
So inspiring.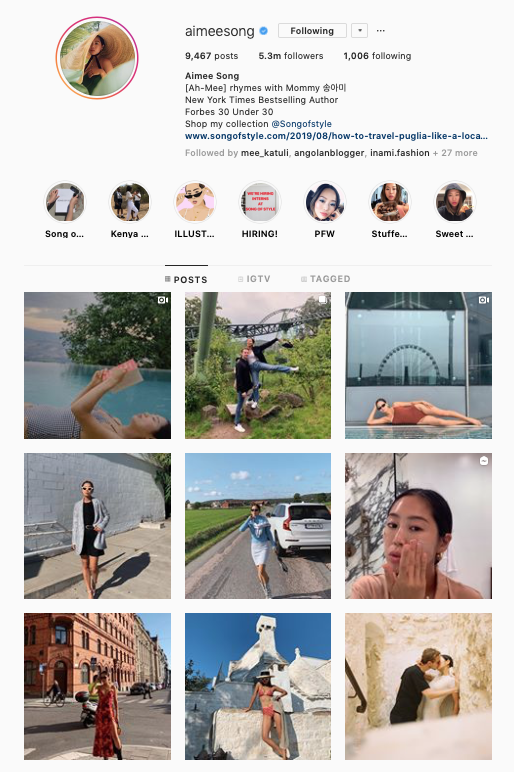 @nycxclothes is an Instagram account run by two Haitian sisters living in New York City, Shelcy & Christy.
They are two black girls creating great fashion content as well as writing great articles for different platforms. I love their approach to fashion and influencing. Their feed is great too. I just stan.
I never thought I'd relate to a page so much like I do with @designershumor.  Because of this page I know all graphic designers go through the same thing and it's so great that they show that in the most hilarious way possible.
Career Contessa is an account that strives to encourage women on their career paths. Not only do they give great motivational advice, they post the funniest relatable quotes.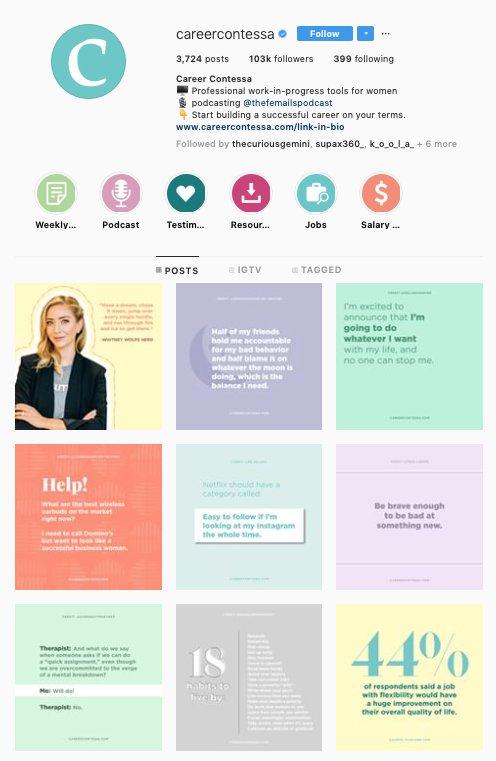 Eva Chen is the director of fashion partnerships at Instagram. Before that she was editor-in-chief of Lucky and beauty and health director at Teen Vogue. She's also an author now.
I obviously follow her for her involvement in fashion. But I do also follow her for her insights on Instagram, being a working mom, the partnerships she works on/with, fashion industry and living in New York.
Her content is great because she's consistent and transparent. I love it when she lets us in on what happens at Instagram/Facebook, I like seeing what it's like working at companies like that.
So much fun, arg. I can only dream.
Chrissy Rutherford worked as the senior fashion editor at Harper's Bazaar and recently got promoted to "Special Projects Director".
I follow her for the space she occupies in the fashion industry, taking us into what it's like working for a station magazine etc. As well as for her twists (you guys know I love my braids), for her style and black girl magic vibes.
I follow Jen Atkins for her humour, lol. Jokes.
She's a badass entreprenuer. She turned hairstyling into such a luxurious brand. From her hair care product company Ouai  that makes products for people and dogs, from treatments to accessories. And then Mane Addicts, a platform that gives followers access to the world's top talent, featuring the best products on the market and instructional how-to videos, which then turned into a university that teaches people to become great hairdressers as well.
So I mainly follow her to get insights on how she runs her businesses, her strategy and work ethic. But also because she's really funny.
"Nandi Dlepu likes to create really cool shit. But it has to be cool shit that impacts people positively. As a result, she has imagined a world where she gets to do a little bit of that in all her endeavours, focusing on moving people as often as she possibly can."
@mamakashaka is a South African entrepreneur who does a lot and I relate with her so much because I do too.
I follow her because of her inspiring entrepreneurial journey and the great things she does.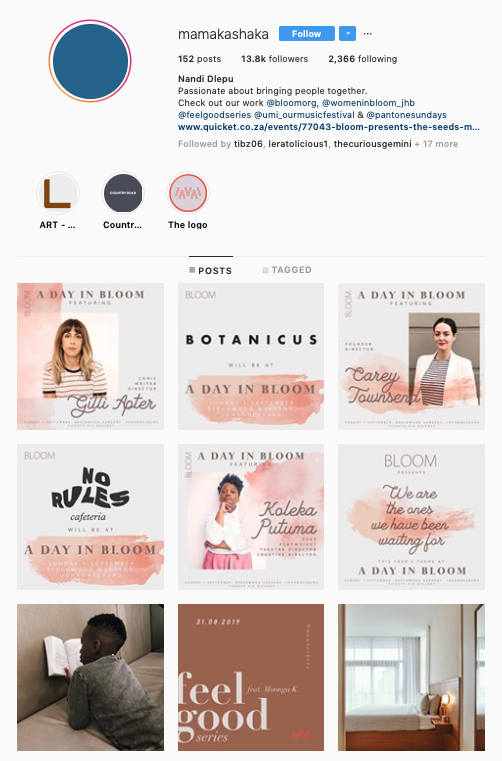 I'd really like to have a cute crafts shop/brand one day. If you follow my design studio you'll know that I create calendars and bookmarks but I'd like to do more stuff.
Following @etsy inspires me to do that. I like seeing other creators around the world creating things they wish existed.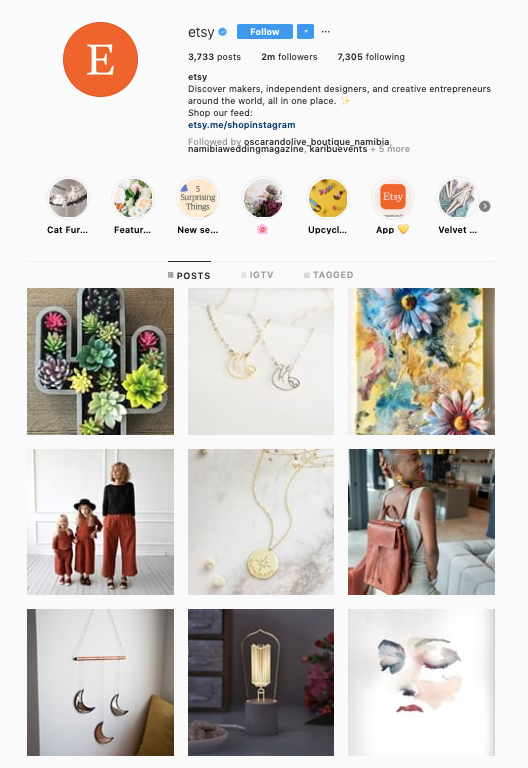 ---
There you have it guys, my top ten Instagram accounts I follow. I obviously have more; from influencers, to creatives, to magazines/blogs, the list goes on. I'll share more another time, including my Namibian list.
What are your favourite accounts to follow? Plug me.
Till next time,