Psalm 95:2-3 King James Version (KJV)
2 Let us come before his presence with thanksgiving, and make a joyful noise unto him with psalms.
3 For the Lord is a great God, and a great King above all gods.
Hello Darlings,
Today I want to elaborate on Thanksgiving.
Part of the reason why I relocated two years ago from the hustle and bustle of the city was to do introspection, to invest more time into my relationship with God, to recollect my life and myself and off course to be closer to home.
It became just so easy to loose myself here in the city, where pretense is the order of the day and morals walk out the back door.
Disclaimer: Please note, with the below, I am not advertising my church.
I am a devout New Apostolic Christian and we celebrate Thanksgiving every first Sunday in October annually.
It is always such a buildup, we clean the church together, the entire congregation, we decorate the altar with fruit and veggies and afterwards donate it to charity and the less fortunate. And the Sunday Service is the highlight of the event, where we get to bring a special thanks offering/tithe and that is used to build more churches internationally.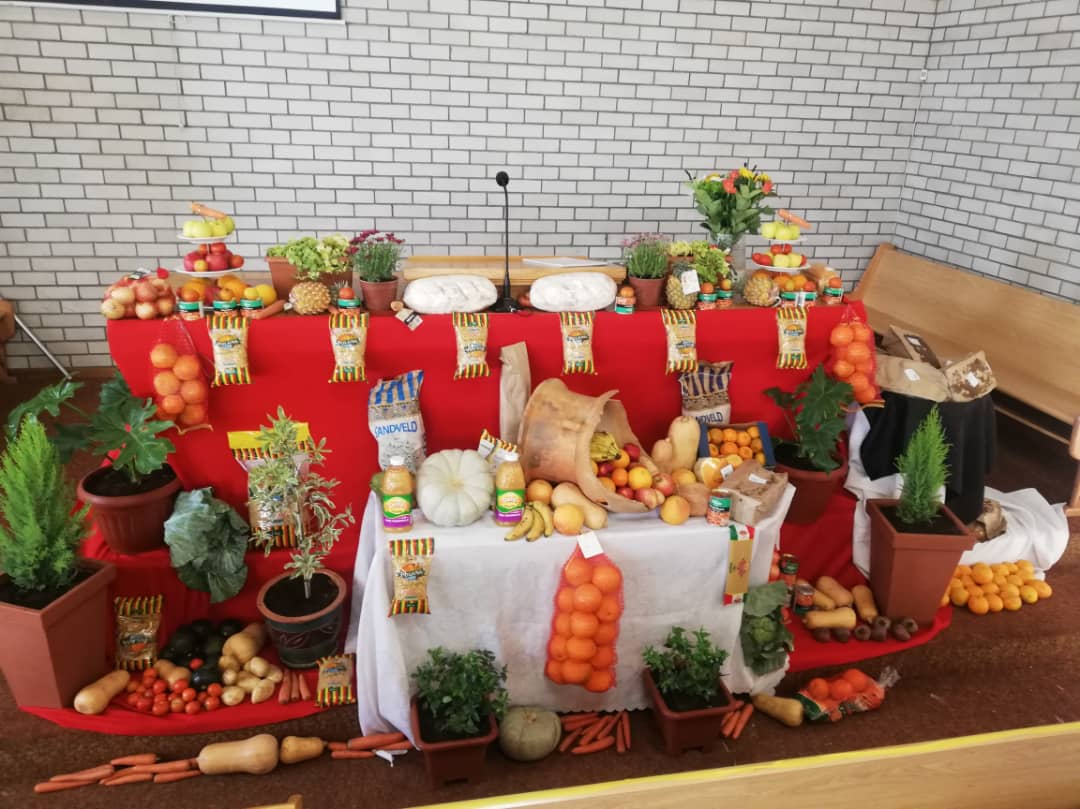 My weekend is naturally filled with school, but I will try my utmost best to do what I can to assist with the preparations.
The predicament I almost found myself in was to compromise on the celebrations of Thanksgiving, to attend the Whk Pop Up Festival.
I will not lie to you, I was beyond tempted, simply because Supa Mega (AKA) would be performing live at the specific festival. And if you know me well, you would know that deep down, I am a die-hard hip hop girl. (I know, you would never have guessed it right?) Whew.
But adulting, requires adult decisions.
Who has been good to me this year? AKA or God?
I rest my case.
So, Supa Mega we shall meet another time. You will experience all my greatness at another event. For now, I need to go praise and worship, and praise and worship some more.
As a woman who pens her feelings, I am battling to explain to you what is happening within me spiritually. What I can tell you is that, it feels super awesome and I am filled with joy every day because of God's love.
I grew up in a Christian home, and the beliefs that has been instilled in me still wake me up on a Sunday morning for church. As liveless as my mother's body is lying underground, I still hear her calling my name to get up and I still smell the oatmeal she would make for brekkie. However, now I get up for church because my soul needs it.
8 years ago, I buried my mother on the 01st of October 2011 and the 02nd of October 2011, I attended Thanksgiving service at home. (Walvisbay)
I thought to myself, what can I possibly be thankful for today when I entered that church hall, a day after burying my mother? But I have learned over the years, to be thankful for the good and the bad.
I am thankful for:
The Omnipotent God, who makes his presence known to me on a daily basis.
Having had a mother, for 29yrs and 9 months of my life, who reared me into the woman I am today,
My son, for teaching me, unconditional love,
My sister, who diligently, without being tasked, took the role of my mother in my life and who graciously offered to be the caretaker of my son back home so that I can finish my studies without the pressures of being a single mom, I do not know what I would do without her.
Family and Friends,
A new job, that challenges me daily and keeps me on my toes,
The one man, who brings thunder and lightning to my life always,
My insanely, intense passion,
The love I am showered with, undeserving at times, be it from strangers, friends, family, and God,
Last but not least, I am thankful that my heart has been irrevocably broken because, it proved to me that I am alive and that I can survive anything this world throws at me.
I dedicate the month of October and the rest of my life to practice gratitude.
xoxo
''Curvy Scorpio''