Whilst battling the flu and bronchitis at the same time, I thought it best to get my hair braided.
This year is all about exploring and stepping out of my comfort zone.
Well, most probably not one of my best decisions yet (let's blame it on the antibiotics), but I showed up and sat through the process that took me about four hours in total.
It was one of those things that I needed to do, because washing my hair every morning is hugely contributing to me catching colds.
Also, it will keep the urge to chop it all off at once, at bay, at least for a while. I was happy with the end result.
Now, let me tell you the truth.
As funky and beautiful as braids seem and the endless styles you can conjure up, let that not fool you. It is PAINFULL!  Why my fellow sisters would not let you in on that secret, I don't know.  The first three days, I couldn't sleep as comfortable as normally, all of a sudden I had a head full of heavy braids, which did not want me to touch them at all, paired with a constant and pounding headache.
On day four, we got better acquainted with each other and I am getting a lot of positive feedback. 
With the pounding headache, being at home – sick and tired and with my sister PMS knocking on my door, I decided it was the best time to see what ''Love is Blind'' on Netflix is all about.
Five minutes in and I was hooked.
Love Is Blind is a dating reality television series, where singles try to find a match and fall in love — without ever seeing each other face-to-face, as emotional connection attempts to conquer physical attraction.
Well, it sounds crazy, right? When a friend of mine told me about it I said what? No way! But it makes so much sense, when you watch it.
Men and Women occupy a house, but they do not see each other, they interact with each other from ''pods'', whilst going into the pod and talking to someone via a wall on the other side of the pod, it is seen as an actual ''date'' and it is crazy how some people immediately have a connection and within days declare their love to each other and propose to each other without seeing each other. Obviously everyone is Super-hot and super gorgeous so when they do eventually see each other it is no disappointment at all. From there they go on a nice pre honeymoon and then return to their ''normal lives'' and have literally only a few weeks left before saying I do.
I totally loved watching the show and my favorite couple was Cameron and Lauren aka #teamlameron.  They had the realest connection and the purest form of love I have ever seen. And besides I love a happy ending.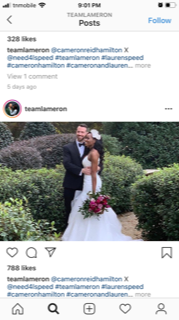 Would you take part in such a love experiment? 
Fast Forward to Kasi Vibe Festival Volume 8. 
Normally, I prefer spending my weekends with my son and being indoors 90% of the time, if I should go out, wherever I go should be child friendly, however I have seen the hype that surrounds this festival and I decided to go see for myself and of course the fact that they had a kiddies corner was the biggest pull factor for me, so I could create content and let my son have a good time.  I was pleasantly surprised to the face lift my favorite stadium undertook. I loved the ambience that greeted me as soon as I entered the gates. 
I went on Sunday, so it was not too crowded like on the Saturday – introvert issues. I spent most of my time at the ''kiddies corner'' that my son referred to as ''the circus'', he still spoke about it this morning. Other things that definitely got my attention was the mobile barber and the mobile tattoo artist.
I am also happy to see that this Festival will be hosted in my hometown of WalvisBay, where not much normally happens on the social scene.
"Life always begins with one step outside of your comfort zone."
― Shannon L. Alder
xoxo
''Curvy Scorpio''