Now that we are all spending so much time in the kitchen, finding new food content creators is a must. Finding new ways to make our favourite meals or trying out completely new meals is what's keeping a lot of us sane during these times. 
Which is why we are here to make things easier for you. Plugging you to the right people.
We had a little chat with the beautiful and talented, Geneva Crow. Who has invited us into her kitchen on Instagram as she prepares and shares recipes and tips on how to achieve Instagram worthy meals.
---
S
o who is Geneva Crow?
Geneva is an ambitious, selfless goal-driven young lady.
I'm motivated by my determination to always do better in anything I start in order to achieve my end goal. I try my best to listen to my inner self and have faith that it will guide me in terms of what my next action should be, as I always want to be fully responsible for the choices I make. I'm a visionary, I believe in vision and setting up small goals to direct me to the end goal. I'm very independent and I believe in hard work. I believe God knows my potential in life hence why he always eliminates the easy route out for me.
Nonetheless, I'm destined for success and I believe I will be blessed with everything I want and more through my persistence and dedication towards my career as an aspiring young female chef. 
How has the lockdown treated you? How are you responding to it?
I've really taken this time to get to know myself better in terms of working on my mental health, because how often do we think about the way that we think? Mental health is really important to me, if I'm not okay mentally I won't be able to perform. I've changed my mindset and my thought pattern, instead of looking at things I didn't achieve yet I'd rather look at what I'm going to do to achieve them. I've been practicing positive thinking and law of attraction for quite some time now and it has really worked out for me, I've been attracting new opportunities and just new energy to my aura. Not much in my  personal life has been affected, I try not to think about it so much by trying new recipes and relaxing my mind and just hope for the best outcome honestly. 
Talk to us about your passion for food? 
My passion for food started when I was about 16 or so, I had a subject in school called " Home Economics " which was all about food. In this subject we learned about different cooking methods, sustainable vitamins and minerals as well as all the different kinds of herbs and spices etc. I was really surprised to learn where each herb comes from and what flavor it brings out in a specific dish so I took it upon myself to indulge more in this hospitality industry. I started binge watching cooking shows and movies (My favorite movie is Ratatouille ). I searched up all the chefs I watched from the cooking shows just to see how they came up and where they ended up. Cooking is a passion that requires patience and diligence. I never saw myself working a 8-5 job behind a computer screen all day, It's way too boring and I'm too creative for that, I would want to get up and do something with my hands – I am a creator. 
What would you say is your favorite meal?
My favorite meal is something I absolutely love to prepare and that is a Chicken Cordon Bleù. I love everything about this meal, I think I make it good but I want to make it even better so that's something I always practice doing. Chicken breast in general is my favorite ingredient to prepare. Absolutely love it!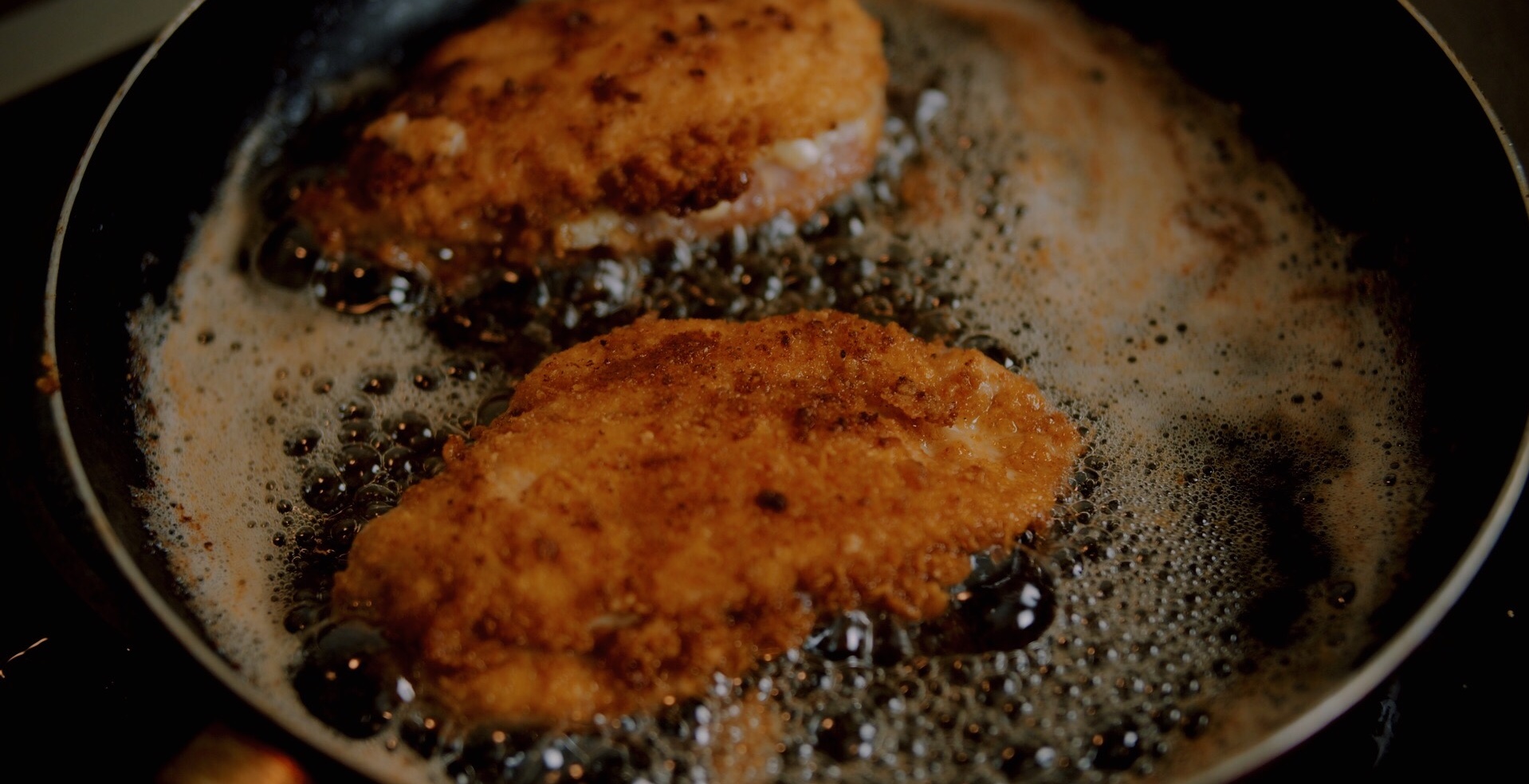 Your go-to quick meal to prepare
? 
I love a classic Mac and cheese bake. Anything that I can quickly toss in the oven for me is my go-to but also you can't go wrong with a delicious chicken wrap! Yummmmmy! 
Name 3 things you just can't bring yourself to eat
? 
This is a tricky one because I haven't experienced all types of cuisine. But I can say that my least favorite food ingredient would be Rice, I really don't like Rice. It wouldn't be my first choice to prepare. I'm not a fan of tinned foods, like pilchards or beef but I do like tuna. Also, I don't like olives, never have and I don't think I will. 
What's on your kitchen wish-list
? 
Wow, I can't wait to design my own kitchen one day. I'm ready for it. I know exactly the kind of stove I want and I definitely need a deep fryer in my kitchen. I will get matching utensils that match my cutlery preferably all in my favorite colours. Plating for me is highly important so I will purchase a variety of plates and most of them from Namibian hand crafters – I look forward to that. 
What are your plans or hopes for your passion of food
?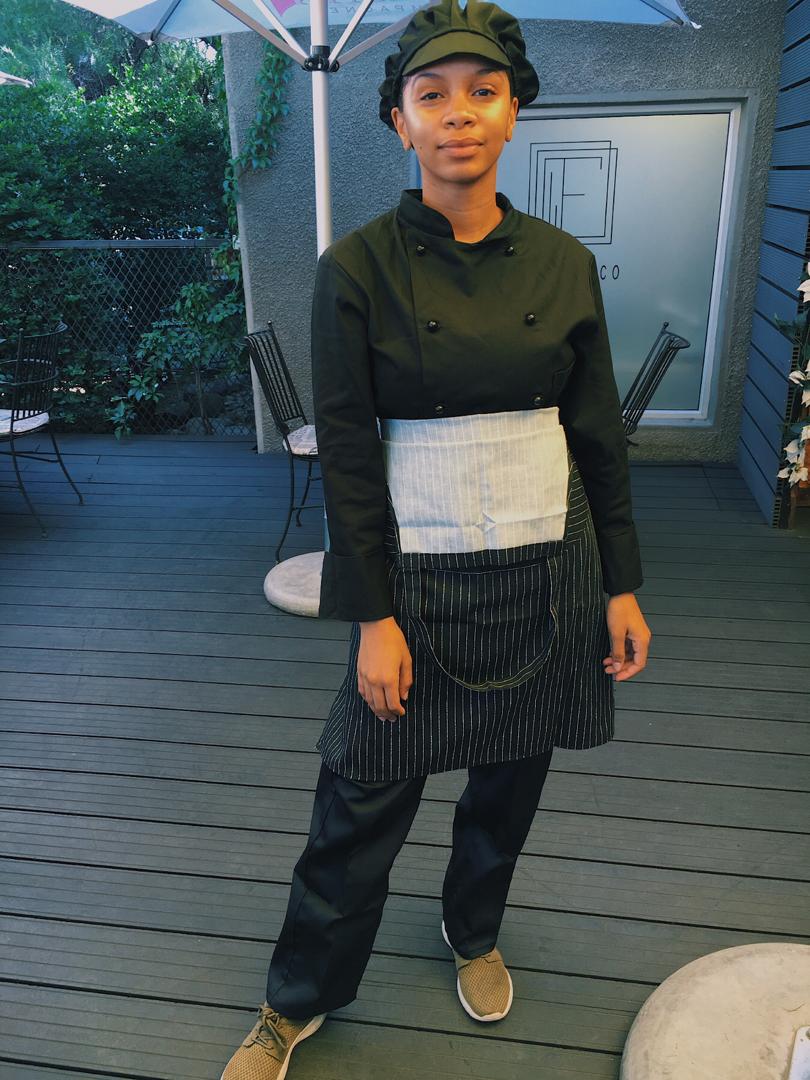 My plan right now is to keep getting inspired and always learn. You can never know too much and one can never stop learning. I was not fortunate enough to go to culinary school – even though that's all I truly want to do right now- but I made it my goal to try and work in as many different restaurants here in Namibia so I can learn different cuisines and different methods of cooking. I'm contemplating what cuisine I want to put my entire focus into because I want to focus on one thing and make that my signature brand. I've created my brand " Crow Eats " which is me focusing on my skills and passion for cooking, hopefully it will progress into something bigger but right now I'm working hard on it and I trust Gods Timing. After I choose the cuisine I want to tap into I'd like to expand it even more by opening up my own cafe which will progress into a restaurant. I want to do my part in society by being an employer and creating job opportunities for other fellow Namibians. As the saying goes " you can't fill someone else's cup if yours is not full " I want my cup to overflow from blessings so I can help and inspire the next person. Until then I will always keep working hard on myself and becoming the best version of myself. 
If you were to host a dinner party and you could invite anyone influential. Who would you invite
? 
There are so many people I would invite locally and internationally. Locally I always wanted to cook for female leaders as in The First Lady, my grandmother who was the former First Lady, Dr. Martha Namundjebo and a local artist Shishani. That would be the table I would cook for, plus a few others. Internationally I would love to cook for celebrity female chefs, there's one in particular and that's Lorna Maseko she's really talented and highly passionate about her work which is something I love to watch. Furthermore you can tell that I'm very particular about strong independent women because that's exactly how I view myself.
I believe in female empowerment and there's just something I admire about a woman working hard for herself and her purpose. 
Please guide to a recipe we should all try…
I definitely think you should try my Chicken Gordon Bleù which is on my Instagram page. See here.
---
Follow Geneva on Instagram to see more of her recipes.