It's a new month, a new season and a lot of us are welcoming the warmer weather with joyful greetings. To top it off, there's numerous activities happening this weekend, something different for everyone.
1.Windhoek Market: Spring Edition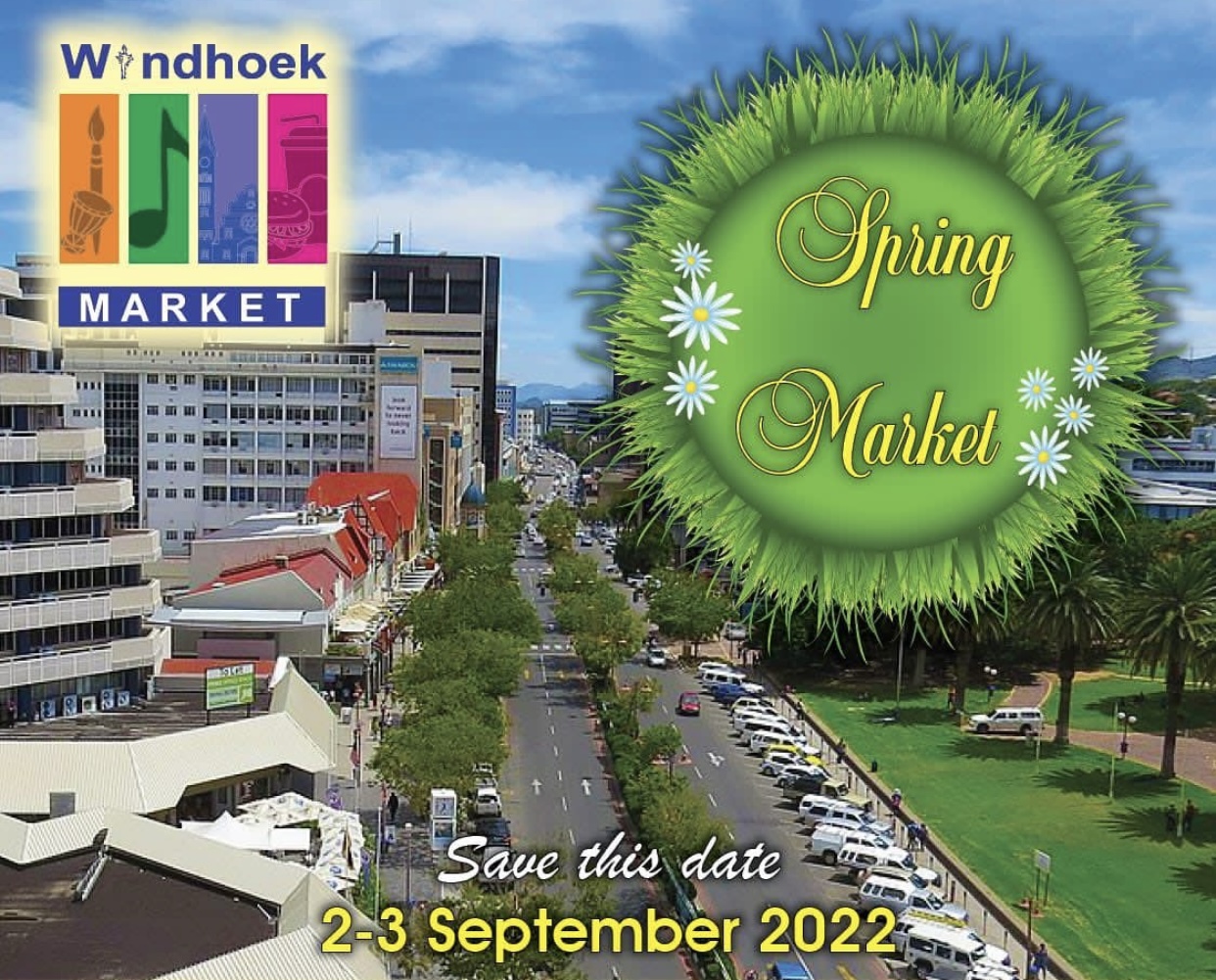 The Windhoek market is bringing life to the central business district (CBD) this Friday and Saturday. There will be a variety of exhibitors ranging from local entertainment, food, arts and crafts to clothes and more. Some of the activities on offer include zumba, ballroom dancing, spinning, crossfit, yoga and fun activities for kids. Entrance is free.
2.Spring Market at Grove Mall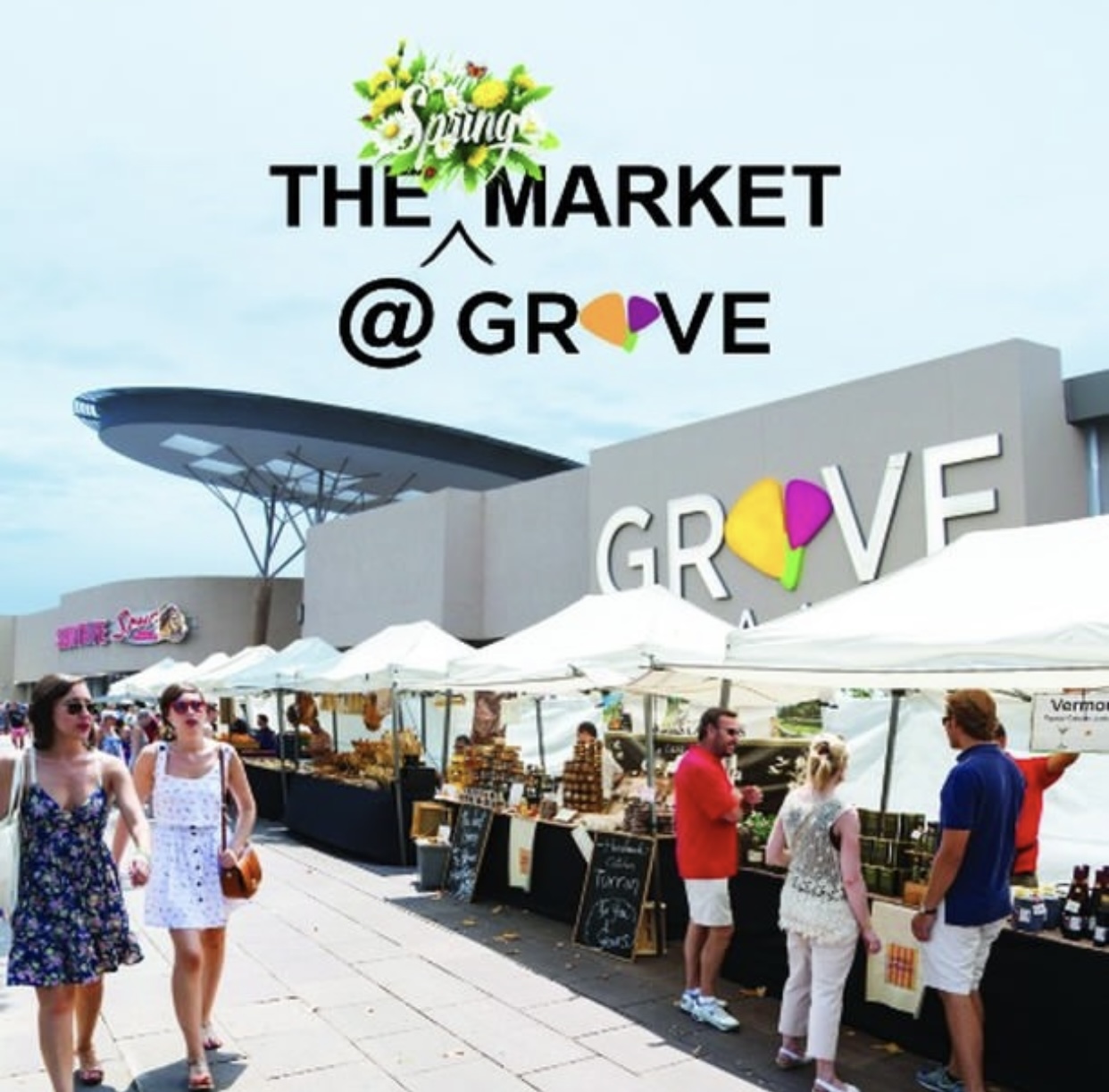 Grove Mall will also be hosting a spring market at the open roof parking in front of Mugg & Bean on the 2nd of September. Stores that fall under the foschini group (TFG) will be open for extended hours. The market will officially run from 16h00 to 22h00 for a family day filled with live performances, kiddies entertainment, food stalls and many more. Free parking for the entire day.
3.Drag Night: Homecoming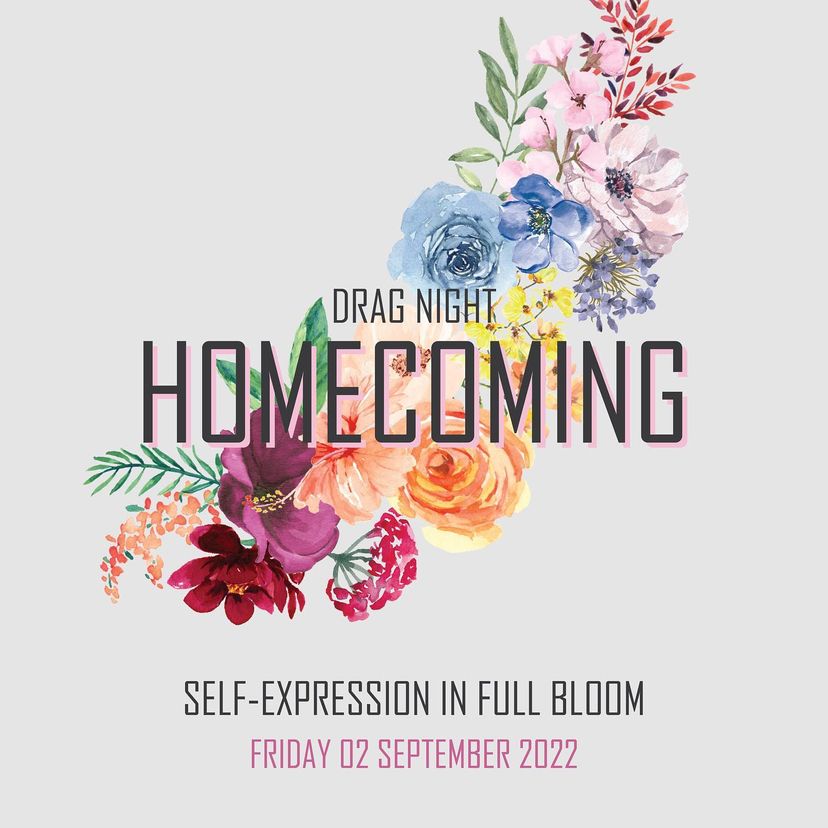 Homecoming is a celebration of self expression and identity, because "home is where the heart is". On Friday 02 September, Drag Night Namibia invites us to share with them the cultures & traditions that we embrace and inspire us to be the fullest expression of who we choose to be. Doors open at 18h00, N$80 cash at the door gets you in and the show starts at 19h30.
4.Book Launch: An Ode to Modern Day Activism
Ndiilokelwa Nthengwe who is an author, activist, advocate and tech entrepreneur will be launching her second book which echoes the activism from the #shutitalldown movement. The book is titled An Ode to Modern Day Activism. The book launch will be on the 2nd of September, taking place at Berrylicious restaurant, with free entrance to the public. The time is 17h30 for 18h00-20h00 and will have various performances including international saxophonist Suzy Eises. Books will also be sold on-site.
5.Secret Sunrise: Club Renaissance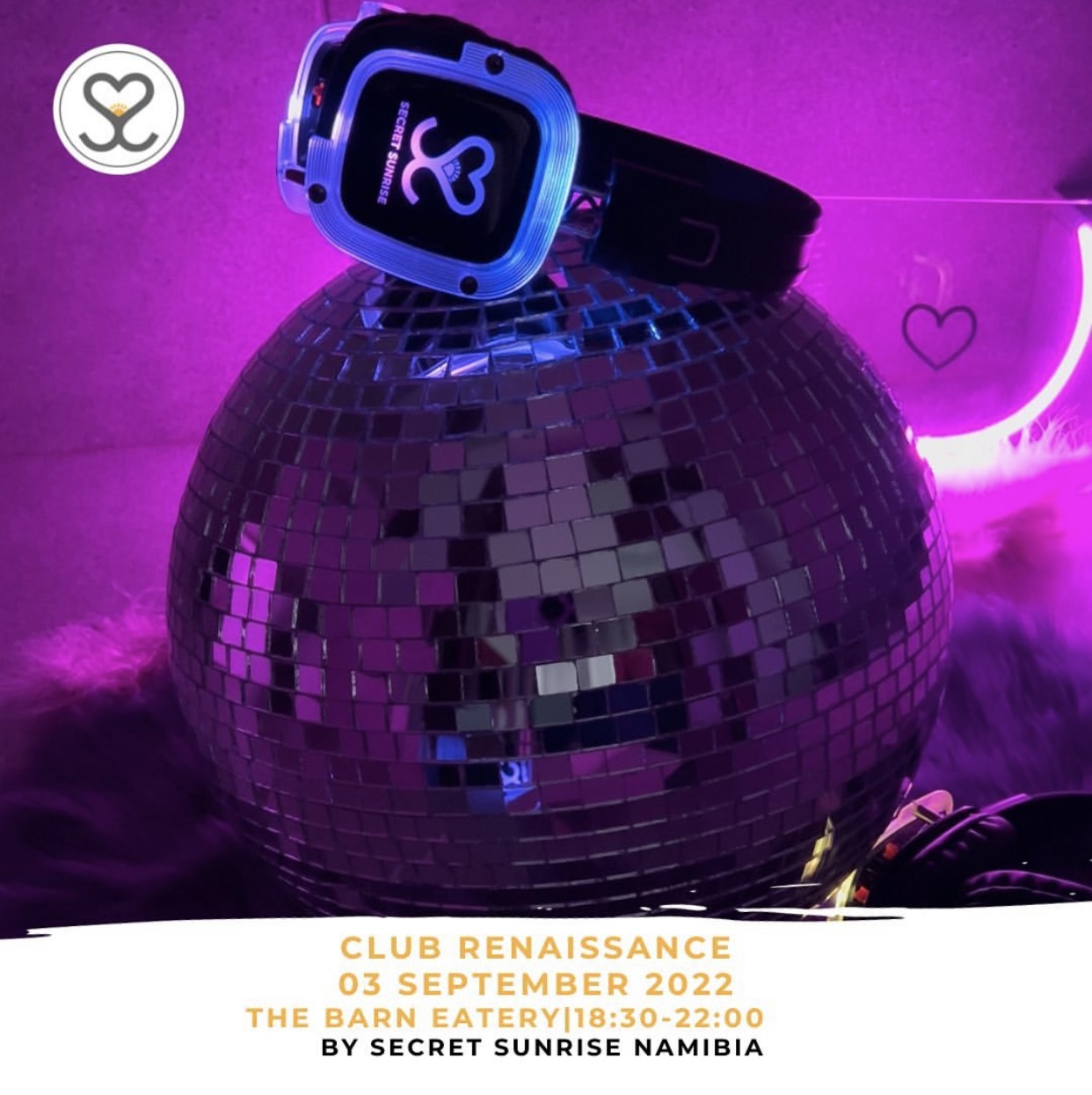 Secret Sunrise will be hosting a Silent Disco Party inspired by the newest studio album 'RENAISSANCE' from 28-time Grammy Award-winning artist Beyoncé. You can expect performances from some of Namibia's premiere Drag artists, quality food & drinks and a night of dance, disco and dreams. The event will be taking place on Saturday, the 3rd of September at the Barn Eatery from 18h30 to 22h00. Presold tickets are N$60 & N$80 at the door. Pre sold Tickets available at Webtickets.com.na, PayToday App, Select PicknPay stores, or Eft.
6.Runaway Train Party: The Great Escape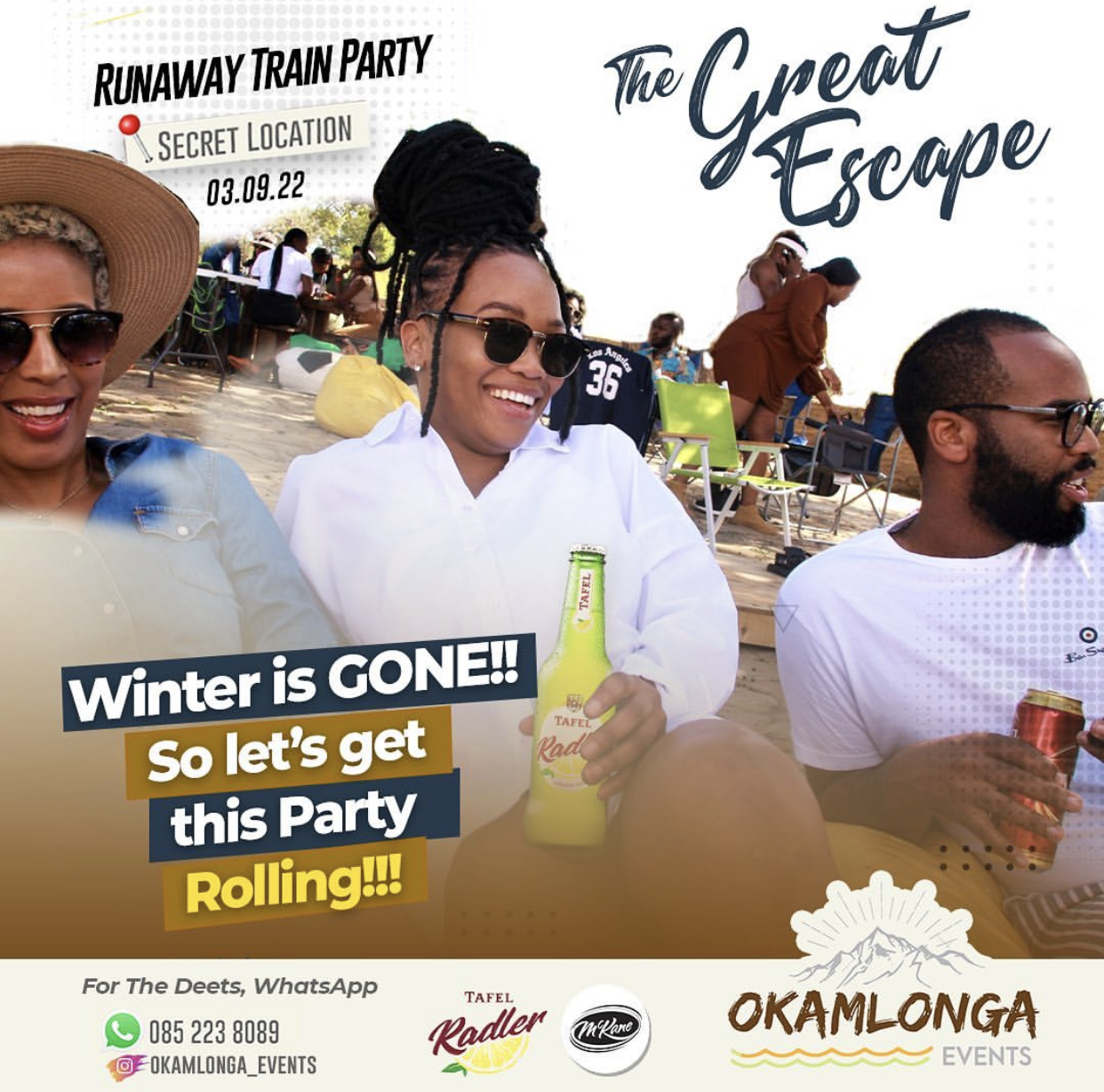 Okamlonga events will be having a runaway train party at a secret location on the 3rd of September. They have a variety of tickets, and one of them includes a boarding pass for the rollercoaster coach with access to a Dj dance hall. They will also have a painting session at their secret location. For more information visit their instagram page @okamlonga_events or WhatsApp 085 223 8089.
MonoCulture is always looking to update our social calendars to share with our audience. Send us an email about your event or project to be included: info@monochromemagazine.net
Want us to cover the event?
Enquire about our event package: info@monochromemagazine.net