Windhoek Fashion Week has finally kicked off and the Namibian fashion scene is blazing. 
The gorgeous Merja Iileka, better known as Shadows of Wolf on social media, will be curating a WFW Fashion Diary for us.
Check out what she wore to Day 1 | Leah Misika Fall/Winter 2018 Collection. 
---
Merja is the News Manager at Trustco Group, as well as the creative director, fashion photographer and co-owner of Azme Studio.
---
I have a love affair with fashion and I never miss an opportunity to come out and support, especially, local fashion designers. So, needless to say, I'll be attending all the shows during fashion week and taking you through the process of how I get ready.
I have one personal rule when preparing for Fashion Week, and that's not to stretch my budget or myself, financially. Therefore, as was the case last year, I did not spend any money on new clothing items for fashion week. Instead, I challenged myself to dig deep in my closet and use at my disposal whatever is already in there. This can be a daunting exercise when you want to appear 'brand new', and that's why I always rely on layering and accessorizing, as it is the only way that I am able to recycle my closet and still have it looking fresh. After all, it is fashion week… the only opportunity one has to push fashion boundaries a tad bit.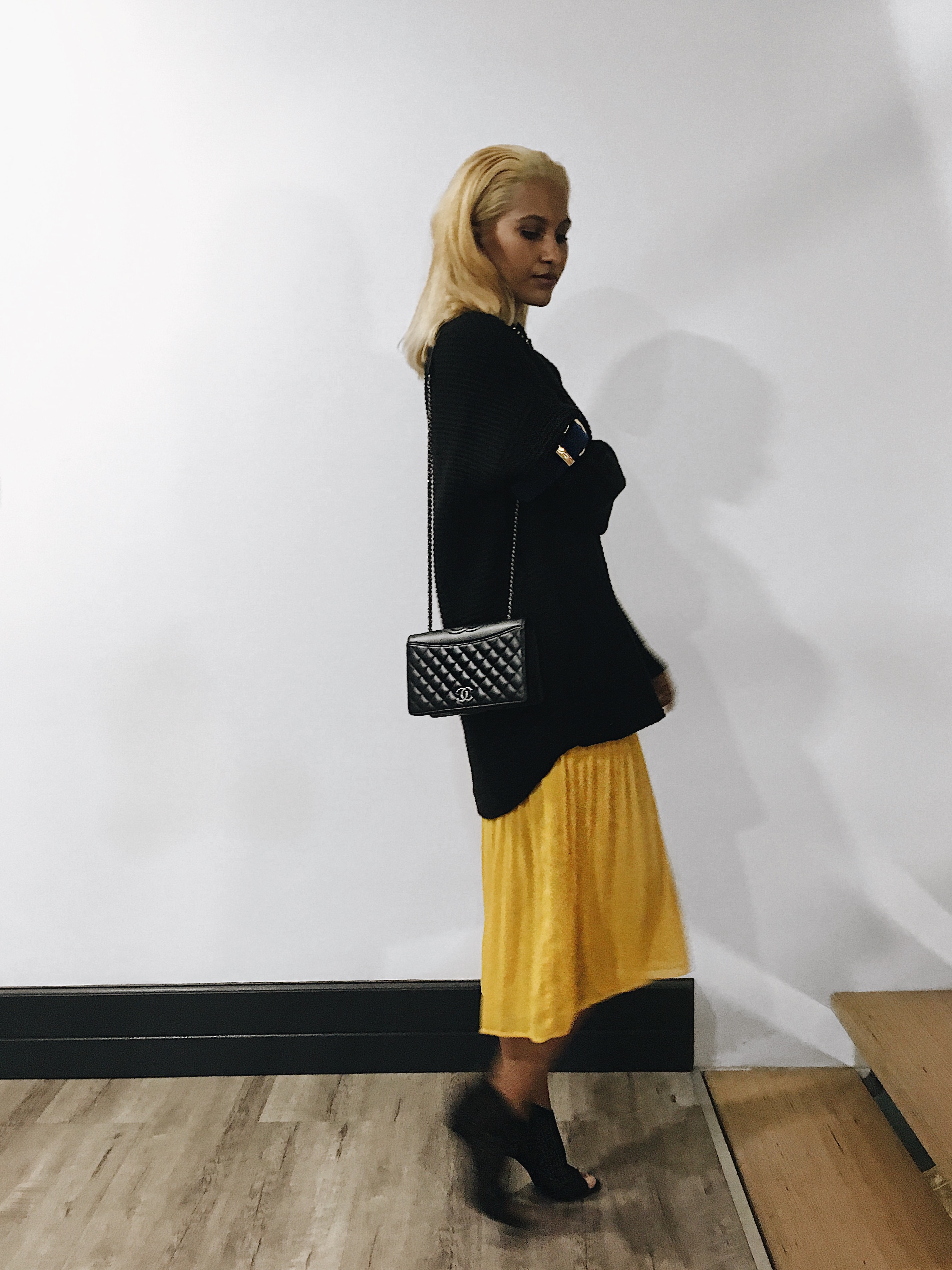 To kick off fashion week, for my first look,  I paired a yellow dress from Zara Basic with a black studded collar shirt from Foschini and to bring the look together, I wore an over-sized jersey from Cotton On over both items. To add a personal touch to my look, I belted my sleeves with miniature navy blue  belts which I actually created myself by cutting up identical belts that I bought in Edgars. My shoes are from Zara Basic and my handbag is Chanel.
Follow Merja on social media to see  what else she pulls out of her closet for Windhoek Fashion Week.