Minimal fashion has shifted off of the construction of the garment and onto the number of garments one is wearing.  It is the  new kind of color story around the globe.
Victoria Hiskia shares insights on the history, current situation and how she found herself being a minimal style enthusiast.
---
What is minimal fashion?
According to Gracia Ventus, minimalism is "repetition, exaggeration of form and extreme reductivism", where reductivism goes beyond a simple monochromatic aesthetic. In fashion, reductivism is about minimizing the idea of a garment NOT just the number of garments. Minimalist fashion stems from these ideas but has evolved over the decades from exaggerated, anti-figurative design to what we know and see today, a more literal interpretation of the word minimalism, less is more. The focus has shifted off of the construction of the garment and onto the number of garments one is wearing.
Why are millennials into that?
I believe one of the biggest reasons why millennials opt for minimal fashion is economic uncertainty. Every day living is expensive, jobs are hard to find, house prices are out of this world. Millennials thus have less money to spend on material things and need to make smart purchases. Minimal style, relative to other personal styles, is the most affordable and convenient. Capsule wardrobes have become mainstream now. This is not to say millennials would not be into minimal style if it weren't for the state of the economy. We still would be, just 'bougier', Céline clad ones. Another reason is trendiness. Minimalism is a trending lifestyle. From clean eating diets, the white bedding and empty apartment obsession, minimal Instagram aesthetics, barely there makeup, minimalism is the wave and it's everywhere.  As a technology and social media savvy generation, we see this everywhere and more often than not incorporate somewhere in our lives.
3.      
 

What are 3 staples of a minimal wardrobe?

Plain shirts & t-shirts: these are day-to-day essentials; a well-tailored black suit: you can dress it up, down and separately and it can be worn all year round; & a black dress shoe – depending on your lifestyle it could be a black heeled pump for the corporate ladies and heel lovers, brogues/plain sneakers for those of us who are on our feet everyday, all day. This is where minimal fashion becomes tricky. It sounds basic but it is not. Fabrics, well-fitting pieces and attention to detail all play a key role in whether you look fashion forward or like a plain Jane. Invest in well-fitting, high quality staples if you can.
4.      
 

Would you say you are a minimalist dresser?

My love for minimalistic style actually happened by accident. I love bold and trendy fashion but not to the extent of the likes of Susie Bubble. Due to my very impulsive shopping tendencies, I found that I often had random pieces that didn't make sense with the rest of my wardrobe. In order to make my different pieces work, I started investing in neutral staples that would work well with everything. Dressing like this allows me to play around with loud, über trendy clothing but in a low-key, toned down way. For example, I am obsessed with flatform shoes but the rest of my outfit is usually very minimal in the form either a plain, mini t-shirt dress or a tee & jeans combo. Am I minimalist? If you get really technical on what minimal fashion is and isn't, I'm 1/4 way there. But what do we millennials do best? Take existing trends and ideas and "re-invent" them.
So yes, I would class myself as a somewhat minimal dresser, just not the strictly black, grey and white type.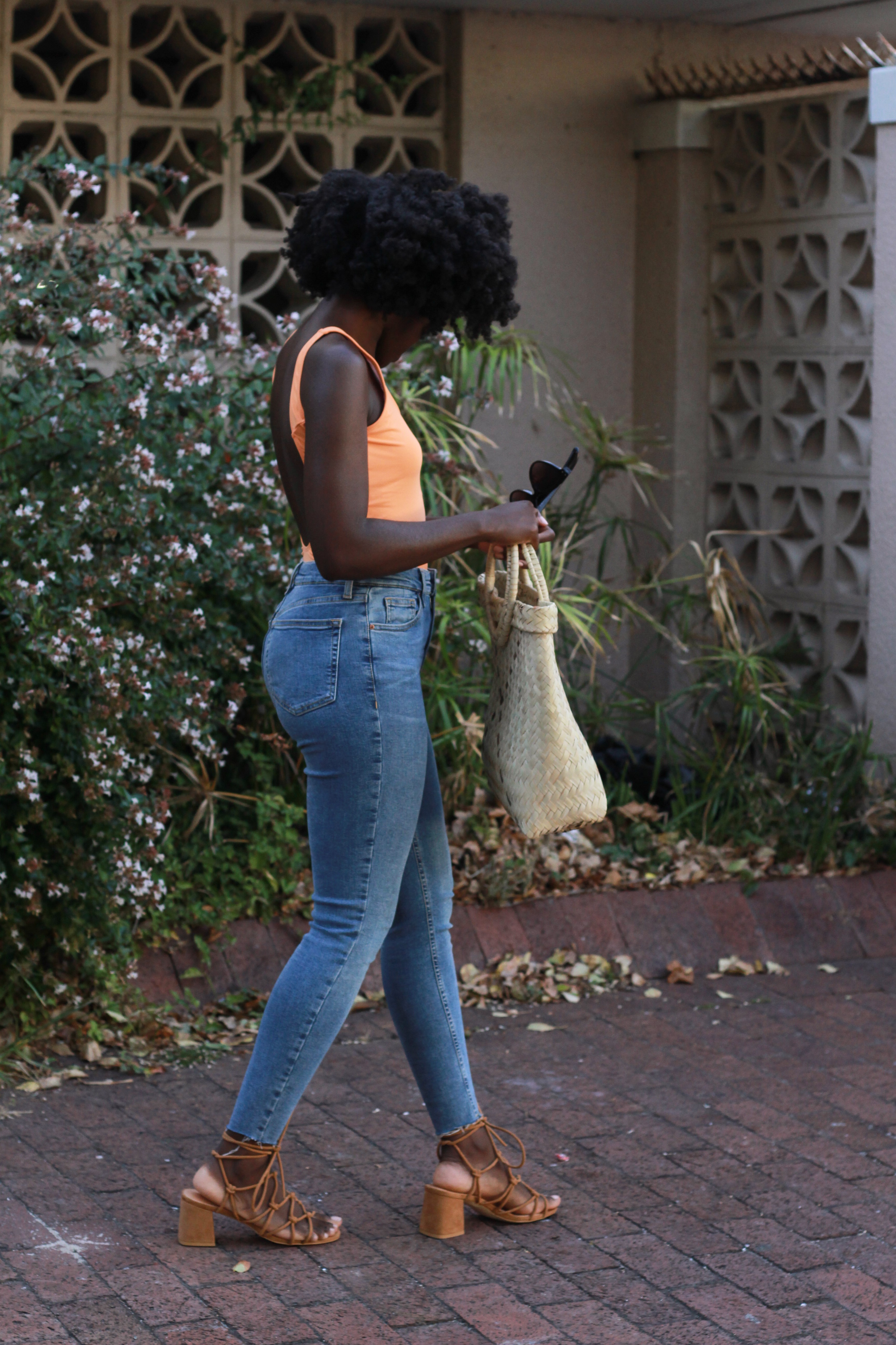 5.      
 

Name your favorite minimal fashion activists.

Sara Donaldson – Sara is the poster girl for minimal style. She almost converted me into a strictly black, grey and white dresser. No one makes a basic white tee, jeans and slides look so good. Victoria Tornegren – Victoria's style is perfection. One of my favorite people. Kristy Wu, Amee Kim and Vanessa Hong – is it really fashion if Asians aren't included on the list? Other people I love are stylist and model Sylvie Mus and fashion houses Céline and Dion Lee.
---
 Follow Victoria for more fashion insight: