By Elzaan Nel
As you probably know, I rarely go eat out at franchise restaurants. I always feel like something gets lost when doing a copy-paste establishment, BUT this was not the case in Butcher Block Namibia.  Having all the perks of a franchise restaurant, such as trained chefs, systems in place and a well thought through menu yet offering you the feeling of an authentic local steak house. I eagerly awaited the opening of Butcher Block in the Am Weinberg estate since I saw their 1st instagram post in November last year.  Checking every odd week to see if they've opened yet and getting excited when they post food photos online.
We arrived late afternoon on Sunday and were welcomed by the friendly staff. We chose a seat outside as it is summer and I prefer enjoying the outdoors. The atmosphere reminded me of a typical Cape Town restaurant and it actually felt like we weren't in Windhoek. We ordered some drinks and got a complimentary vetkoek starter. I  really enjoyed the mini vetkoek and I couldn't remember when was the last time I had one, even with marmalade!
The night started off on the right note. We ordered a truly Namibian starter- pap and boerewors and some peri-peri chicken livers- my favorite! The pap  and boerewors starter was perfectly cooked and really well presented smothered in chakalaka sauce. My peri-peri chicken livers were nice and spicy- just the way I like it. The service was excellent and our waiter was very attentive.
For mains we had Beef Fillet and Eisbein both with vegetables. The fillet was cooked to perfection with a distinctive chargrilled taste, I will defiantly be back for this meal again. The Eisbein was nice, but I've had better. Overall we had an amazing experience and I see myself becoming a regular here.  Be sure to book as I can imagine that they get full!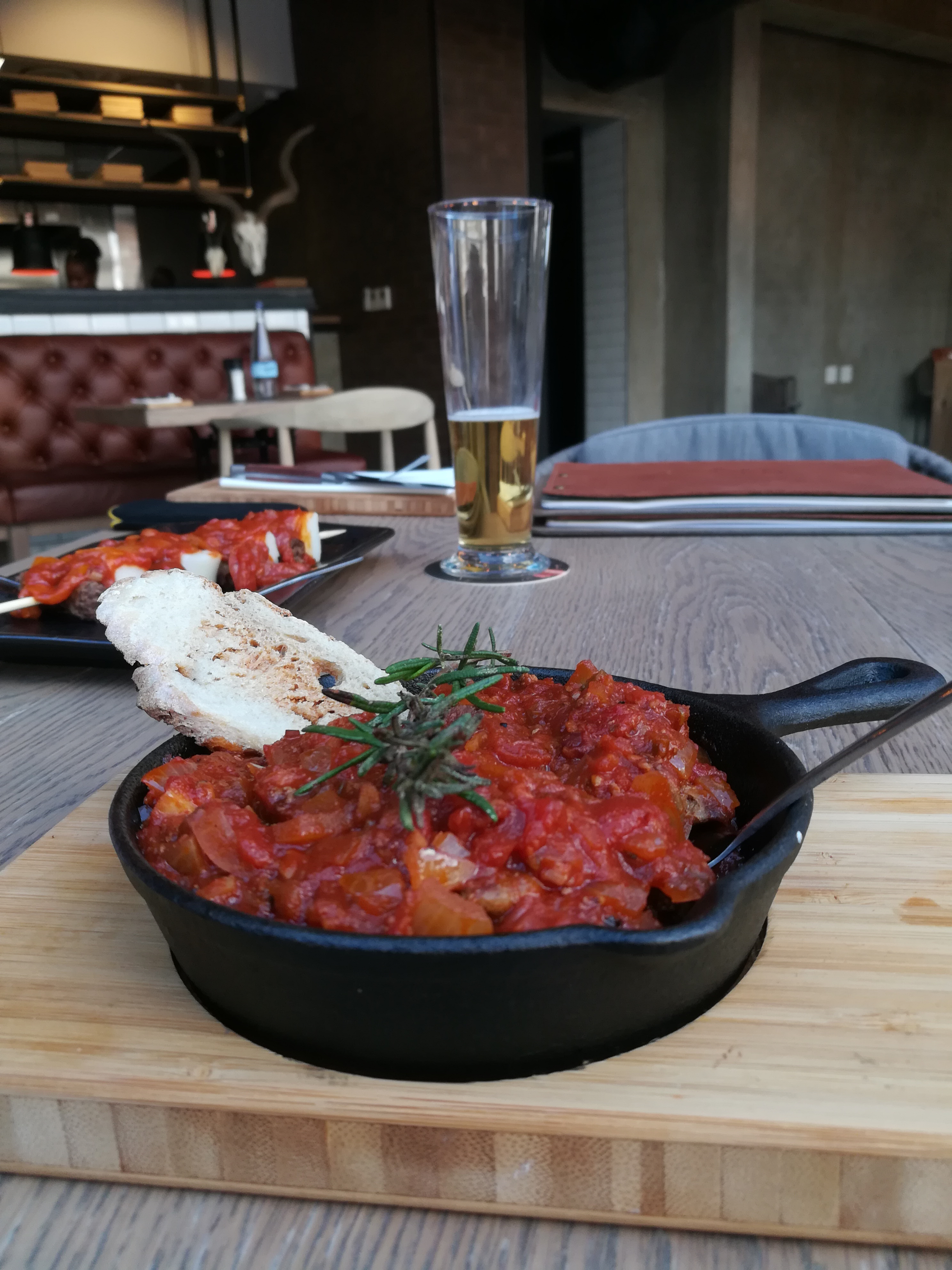 Want to know more about Butcher Block head over to: http://www.wheretoeat.com.na/Butcher-Block-Namibia
---
Looking for more foodie inspiration or a place to eat / drink? Head over to Where to Eat Namibia's website or social media pages: