Dressing people for a living and getting paid for it sounds like fun doesn't it? We would go as far as saying that it is *thee sweetest gig ever.
But how does one get there?
Styling is a creative way of expressing myself and a way to explore different sides of my personality.
After moving to Windhoek, Penehafo found people who had the same zeal for fashion and she got to observe how everyone was playing a role in the industry here at home. Because she couldn't design nor make clothes, she felt her place in the fashion industry was to style the ensembles our local designers made.
Monochrome caught up with Namibia's 22 year old rising stylist and this is what she had to say.
Photography: Kevin Perestrelo
What has been the most memorable moment of your career so far?
Getting a call to be notified that I've been nominated by the Katutura Fashion Week Awards for "Stylist of the year 2019". I honestly didn't think people noticed me or my work, it had me *shooketh.
What is the biggest misconception people have about being a fashion stylist?
That it's easy, I guess it can be. But.. it can also be hectic, so it depends.
What advice would you give an up and coming fashion stylist?
I'd advice upcoming fashion stylists to be patient and very assertive. Nothing is given to you and you have to work hard and take it. Get yourself known (it's especially hard to get work when no one knows you or of you, something I'm working on still) and never overlook any opportunities you get, no matter how small a job may be it helps build you and your brand. Try by all means to collaborate (my good friend Ericke preaches about this) collaborations are key. Be open-minded, experiment on your own and be on the lookout for trends, study different body types and personalities and do not forget to always have fun!
What challenges do you have as a fashion stylist?
Sourcing clothes! When you have to style a project that has a very particular vibe or feel and you need specific pieces, you realise that there are very few places to shop. We need more options!!
Who are some of the people you look up to and where do you source your inspiration form?
I look up to Margaret Zhang, as she's both a creative and a lawyer, Daniel Obasi, who is a Nigerian stylist, his interpretation of contemporary African Fashion is commendable and Maeve Reilly, who is very spontaneous, she does great red carpet looks and street styling and designs costumes too!! she's phenomenal. I draw inspiration from everywhere, from people, art, architecture, culture etc. Lately it has been street style!
What goals do you wish to achieve in the future?
I want my own fashion line, like Aimee Song and Patricia Bright, but focusing on extra petite people like myself as I constantly struggle to find clothes that fit! I also aspire to work with Kollin Carter (Cardi B's stylist) merely because his choices are very intriguing and he's been doing the thang!! 
How do you choose what looks work for each individual client?
Different clients require different styling (obviously), to determine what works for who is very dependent on what that project or look a client is looking for. Some clients just want you to style a dad, a hippie, a student, you know, normal day to day people looks. Other clients want symbolism, they want very specific looks. For wardrobe styling; I consider my clients' interest, how they want to be perceived, their insecurities (because you don't want to put someone in something that makes them even more self-conscious), their body type, what feature they like most about themselves (so we accentuate it),  their personal style and to listen to what they already like and their dislikes.
Photography: Kevin Perestrelo
Do the clothing choices you make at work inspire your personal style?
Sometimes, yes.
How would you describe your personal style?
I think "ever-changing" or "versatile", as I constantly try out different things. There are items I swear to never wear and end up wearing the next day. Also, I'm constantly experimenting, thus open to new things daily. So, it's hard to categorise.
What is your favourite item in your closet?
A pair of pointy-toed black suede kitten-heeled mules. A classic piece.
Who is your favourite designer? Why?
Marc Jacobs, because he finds beauty in things that are odd and imperfect.
What styling advice would you give other women?
Accessorize everything with confidence!
Describe a time early in your career where you felt you could say, 'I made it'.
When one of my favourite fashion influencers and creative compared me to Magaret Zhang. I *whooped!!
---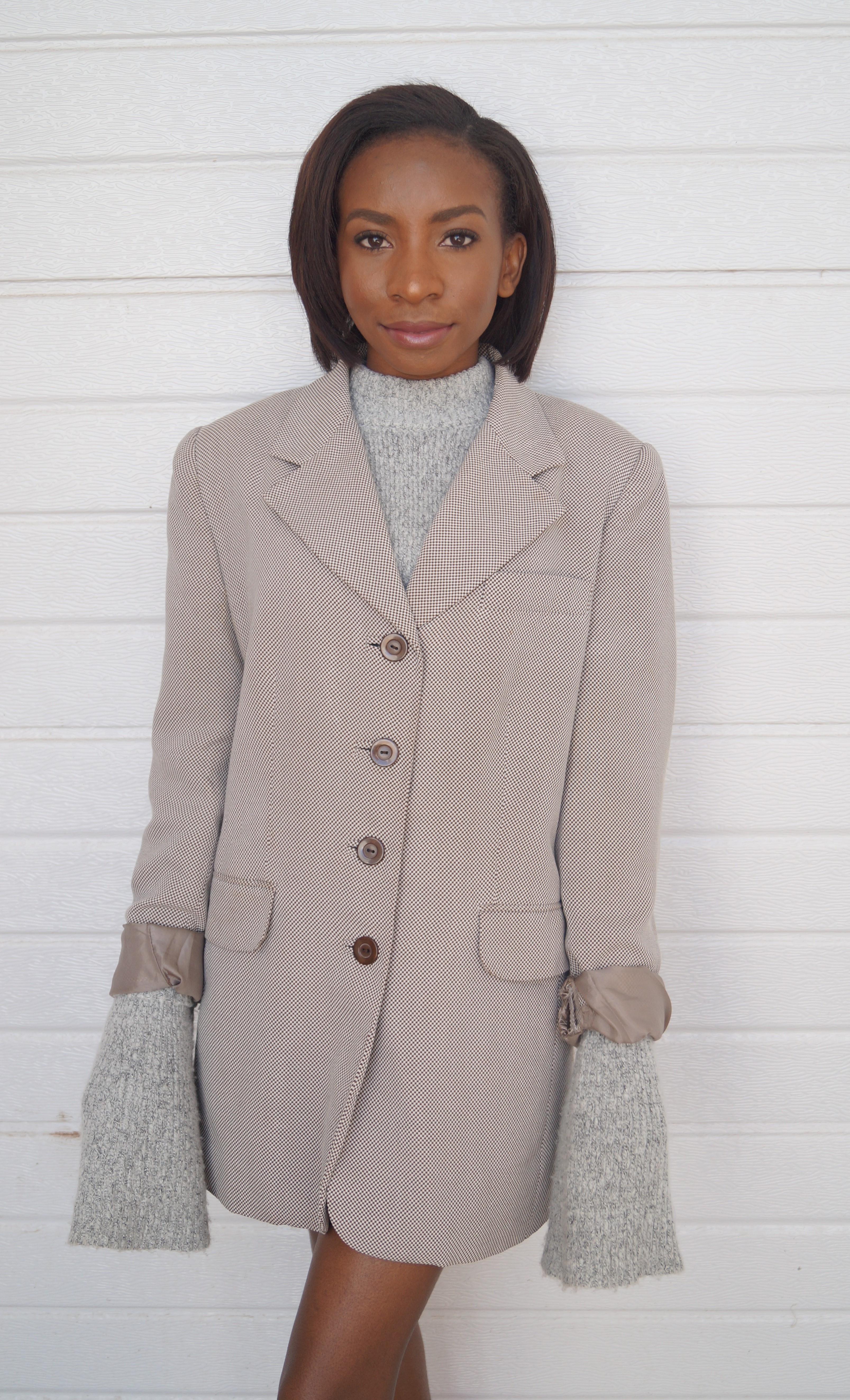 Follow Penehafa on her styling journey.