We kicked off the first entry of City Style Savvy with Erdwin,  a 22-year-old student majoring in Accounting but enthusiastically a fashion enthusiast mostly in modern street culture. His style savviness on these streets had us thinking about how we could also be part of it.
Read all about it
I fell in love with music and fashion at a very young age and it gave me the platform to explore and express it in the way I style myself. People are mostly fascinated about my style as it doesn't resonate with my cultural ethnicity (owambo culture). I love looking and feeling good!!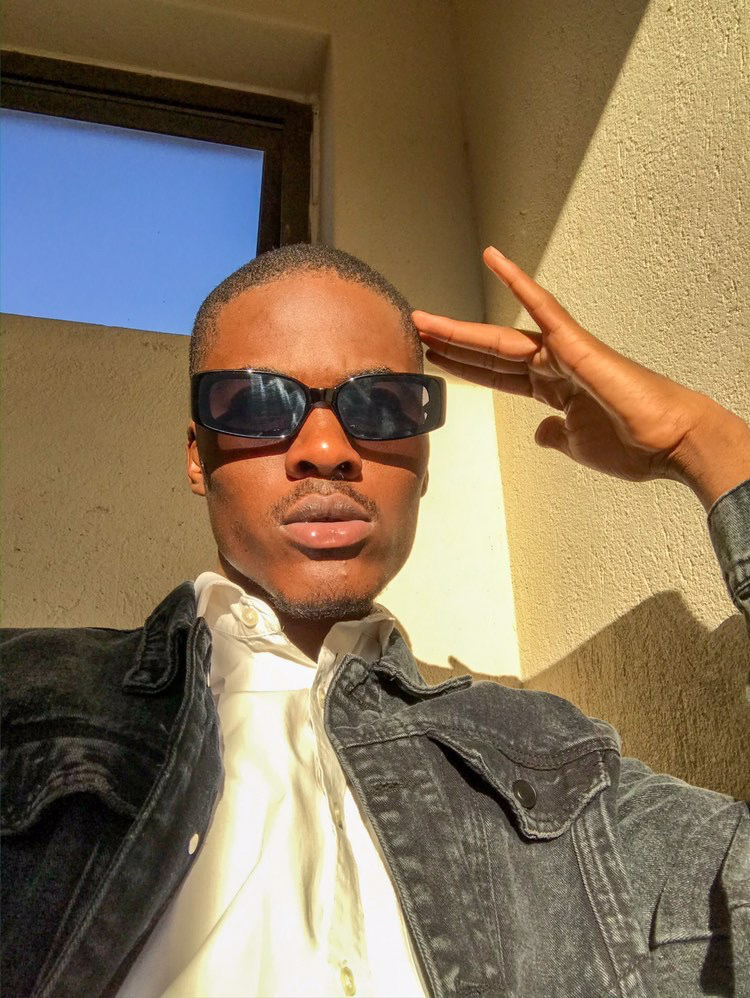 These are the opening words of the very outspoken and passionate Erdwin. He took some time out to let us in on where he gets his inspiration from and what fashion hacks he has learned.
Wardrobe essentials
Wardrobe essentials are very important and as an individual, I feel like you should have a few important items in your wardrobe just for notable touch-ups. It makes a look complete and it adds so much style and elegance to the outfit you have on. Essentials are showstoppers when you enter the building your presence should be felt. So to start off, good fragrant perfume or cologne is a necessity in your wardrobe. On an ordinary day, I apply some "Diseal for the brave" and when I step in the building my presence is felt.
I make sure I have a good vintage throwback jacket in my closet it could be denim or leather and some cool oversized t-shirts or just some loose white t-shirts.

Travel destination for style inspo
I've always loved the old American throwback movie kind of feel style so mostly when I can't get a comfortable outfit on I surf up on some new wave style and fashion content on Pinterest and Instagram and sometimes I DIY my own pieces to fit and style me even though it never takes more than 3 outfit styles.
Best style tip
I always feel like the world is moving on and so as fashion and styles are being improved, be creative and never count out an urban style with a touch of vintage and throwback features and this can be some jeans with a cool t-shirt, sneakers and just something to cover up to keep everything exciting.
Shopping tips
Time is everything, time is the world and time is life so make time before anything because there's nothing that sucks like buying something out of your budget or something in replacement of what you first initially opted for so make time and pick out dates on when to go shopping.
Look at your calendar and think of the places you might visit and just main ones because it'll be easier as you will buy complete outfits for the right occasion and right time so always shop for outfits or put outfits together instead of buying the whole store not to mention the wrong clothes and all.
Next is something people miss but it's always a good thing to relax before shopping like take some time to chill with a friend or go window shopping or just have a lunch before anything and I am mean this because it's good for your budget because when hungry you tend to want more compared with you on full stomach and feeling content but yes chill before you drop!
Latest purchase
I have a size 12 foot so I always end up buying shoes more than clothes Because it is hard to get shoes in my size at any retailer in the country so my latest purchase is Air Jordan 4 "breds " but am looking to get some gweri socks as well as they are notably becoming a wardrobe essential.
Must try-out trend right now
This decade by the look of things is all about being strong and holding up to any challenge that comes at you so to put that in style I feel like we should look the part so I'd say some boots to your fits are the new in trend now from sport apparel brands to luxurious styles boots for both men and women.
Go to fashion statement
I love this part of fashion because not only you make a statement but you get to be creative and even put some art in it so my way of this is graphic and vintage print art of notorious and distinctive art of Jean Michell Basquiat, Andy Warhol at the same time big oversized pieces make the cut like chunky shoes, personally I love art and I paint some time often plus It's fun because at anytime it's vanguard fashion already simply just like that.

Favourite shopping spots
A trip to Cotton On, Edgars and Mr price is good but I mostly enjoy thrift shopping, going to open markets and having a good time looking, picking and going through piles of style and clothes, am not yet really a fan of online shopping due to scammers but I am incorporating online shopping to my clothing label Cactus apparel as I have an online store where I am planning to sell online because as important as fashion is, getting access to it also plays a very important role in it.
A fact no one knows about
Fashion goes together with Music and so as vice-versa music influences fashion so in order to get to know styles or different cultures and anyone crush over some music or share playlists and what a way to network, lovely!
A fashion hack
This fashion hack is very simple and applies to everyone. It's white shoes because you can have any outfit and white shoes can just balance everything off it doesn't matter if it's pink, blue, red or space grey out white shoes are always a deal-breaker, so try on some white shoes before you give up on a night.
---
Follow Erdwin on
to see what we mean