It's always an exciting experience hearing and learning about someone's craft, how they think, create or do what they do best.
This month we caught up with a creative making waves with her art, Namafu Amutse. A 21 year old multidisciplinary artist from Swakopmund, Namibia.
With regards to photography, I consider myself a fine art editorial portrait photographer.
How did you get into photography?
My interest in photography started off as a curiosity. One of my first photo series was titled The Siblings Edition where I photographed my siblings in the Namib Desert and I absolutely loved it and so I continued coming up with concepts and using my camera to create the art I saw in my mind.
Is that your favourite creative medium? Can you list others?
It's one of my favourite mediums. Another that however tops photography is filmmaking.
How has the creative journey been so far?
The journey has been quite amazing and slightly overwhelming. It's crazy to me – the amount of people who see and share my work. The people who send me messages telling me how much they love my work, how it inspires them and how it resonates so much with them. People from all over the world.
I find myself always having to take a step back just to be able to take it all in.
What do you appreciate? What would you take away?
I appreciate the feedback and the love from the people. I really wouldn't take anything away. Not the good nor the bad.
Describe your favourite (type of) image? Mood, scenario, etc
I'm unable to be too specific, because there are many different ways to achieve my favourite type of image. However, in general my favourite type of image would have one or multiple subjects in it, make good use of material and textures, have great composition and make amazing use of colours.
Describe your ultimate subject?
My ultimate subject would be someone who is confident in front of the camera. Someone who intimidates the camera more than the camera intimidates them and is ready to step out of their comfort zone to create images that are out of this world.
Describe your worst type of client?
I think my worst type of client would have to be someone who shows up late to a shoot.
What is your favourite project to date?
My favourite project to date would have to be a tie between Bright Eyes and Afrofuturism Meets The Ovambo People
Top 3 favourite images ever? We know it's hard but please.
Top 3 images would be:
Texture (muse: Dre Martin Haileka and Iyaloo Mwafeinge)
Omwenyo (muse: Benhard Amutse)
Afrofuturism Meets The Ovambo People (muse: Vilho Mwafeinge, Dre Martin Haileka, Linda Nghipulile, Iyaloo Mwafeinge and Given Shindinge.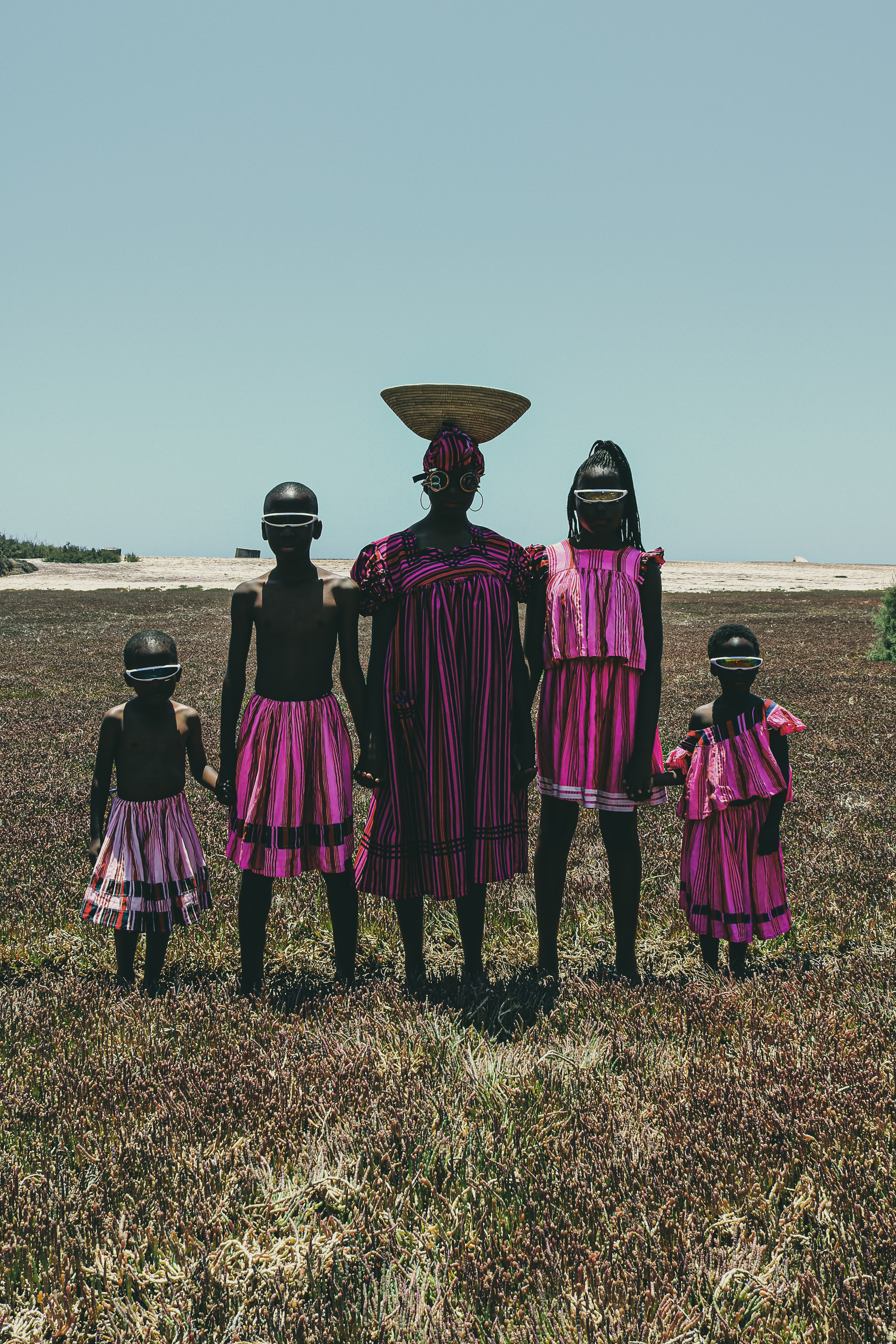 What do you want to achieve with you art?
I just want to create work that especially reminds black people that they have always belonged and that they are seen.
---
Follow Namafu on Instagram: