When it comes to individual winter style, we love seeing what some of our favorites are up to. The fact that winter isn't over just yet means we still have some time to obsess.
We stalked Etu's Winter style and this is what she had to say.
I'm honored and completely flattered to share some of my favorite personal style items with the magazines readers.
Etuhole Vaendwanawa is a 26-year-old Medical Doctor. Apart from medicine, she is passionate about beauty, fashion, and women empowerment. Growing up in a house filled with great and hardworking women, Etu's passions lie in empowering and helping women
Seeing the next woman thrive and boldly claim her beauty, not only physically but fully embracing her mental, intellectual and emotional being, that inspires me.
---
Top 5 Winter faves in her closet right now
---
Oversized Blazer
Nothing screams elegance than a well-structured blazer that can be either dressed up or dressed down. I would like to describe my style as "less is more", very minimal but chic. Neutral colors recently have been my favorite go-to pallet for any outfit.
A good pair of sneakers
9/10 times you'll find me in sneakers, they resonate with putting my outfits together. The Air Force 1 recently made a comeback and we're not mad about it at all!!

Slouchy Jeans
…are trendy right now and I'm totally here for it. Not am I only basic, but comfort is key when it comes to putting my outfits together.

Knitted Sweaters
I appreciate a good knitted sweater, preferably not scratchy/itchy, but soft and cozy. On really cold winter days, a turtleneck knit sweater is the first item I grab.

A Bag
Adding any accessory to an outfit is a must… doesn't matter the shape or size, a classic handbag does it all the time. This is my current go-to… a black, faux leather, mini crossbody handbag.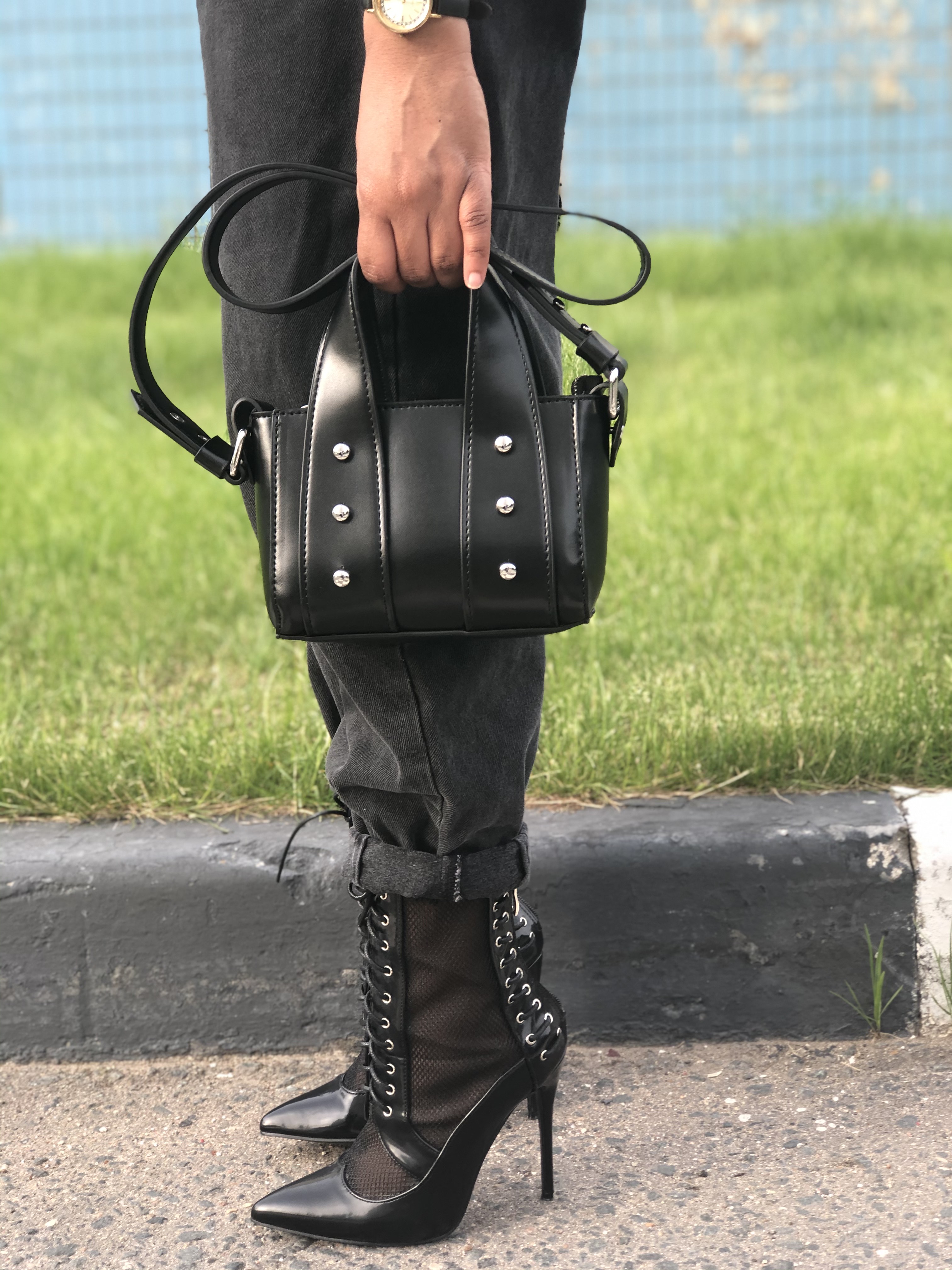 ---