First of all I'm so sorry for skipping last week, I was busy doing my part for #ShutItAllDown and needed to rest. I hope you know what that is, if no please search the hashtag on Twitter or Instagram. Let's dive in shall we?
Monday (19) will be a blue but the good news is that the moon is Sagittarius so we will be feeling optimistic! The sun will square Saturn, this can result in anything from feeling drained (especially since Mars square Jupiter will be exact too!) to fights with those in authority. Mars is still retrograde so choose your battles wisely! Venus the feel-good planet will trine Jupiter the planet of expansion so our eyes may be bigger than our stomach. A great day to make yourself feel good, especially since Jupiter will sextile dreamy Neptune. So essentially Monday is great for vibes but not for any actual work. Mars square Jupiter will be happening on 23rd January 2021 when Mars is direct so really watch what you do because it may come up again. The themes of Mars square Jupiter as well as Sun square Saturn will be felt all week so please be easy with yourself.
On Tuesday (20), Mercury will be opposite Uranus again which last occurred on the 7th of October but now Mercury is retrograde. Expect some news from last week to come up again, even more shocking before. Most likely a secret of sorts will be exposed however because Mercury is retrograde it will possibly not be true, you will only be able to confirm on November 17th when this aspect happens again. The moon will be in Sagittarius all day and will only move into Capricorn on Wednesday at 8 am.
On Wednesday (21), Venus in Virgo will trine power-hungry Pluto which can assist us in our productivity this week. I'm telling you right now that you're only going to find your fitting on this day, we all have potential to be quite productive and feel good while we are doing it, especially once the move shifts into hard working Capricorn right after 14h00. It's a great day for self-care too. This will be the first quarter of the moon and we will start seeing our new moon manifestations come to fruition or lack thereof.
On Thursday  (22)  the moon will be in Capricorn all day so we can keep that momentum from Wednesday, in fact this energy will go into Saturday (24) because Venus will trine Capricorn's ruler Saturn. The sun will be moving into Scorpio on Thursday and we will feel the shift from light and diplomatic (Libra) to intense. So the week will start slow but it will end well, don't be too hard on yourself early in the week. The moon will shift into Pisces at 23:19, just in time for you to get some well deserved rest.
On Friday (23) the moon will shift to Aquarius at 14:17 where it will stay until Sunday so we will be feeling more objective in the midst of all these emotions coming up, its a great weekend to see your friends or at least call them. Being a part of a community is very important and if you are feeling out your community is a likely place to find nurturing. Also, don't forget to ask for help, this is a time when your community is most likely to show up
Mercury is still retrograde so if you can avoid making any major decisions this week or buying new tech. Please leave your house earlier than usual; Mercury retrograde has a habit of messing with traffic lights and the like. Please also avoid starting any new projects if you can. You can do these things but please note that when Mercury goes direct these things may come up again. Please also make your communication as clear as possible, misunderstandings are common during Mercury retrograde!
Unless I specify what you're reading is for all placements in that sign. If you don't know your moon sign or rising here's a link: https://www.astrotheme.com/horoscope_chart_sign_ascendant.php
Read your RISING sign then your SUN sign, then your moon sign. Reading it in this order creates the right image.
This is a general reading and I would need to look at your whole chart for specifics.  You can also find me on Instagram and Twitter, I go by @Lynn_ByDesign.
---

Libra
Happy birthday to the last group of Libras! I know it's been a more tense and frustrating Libra season than usual, but you're making it through. There's good news though, your ruling planet will enter your sign next week and you'll be feeling brand new, TRUST! The Libra new moon may have brought up more stuff that you didn't like but you have the potential to change that. Venus makes positive aspects this week, so she's got your back. Your week will start out optimistic but may be a little frustrating, but it will end on a high note.

Scorpio
Happy birthday October Scorpios! You'll be feeling revitalized when the sun moves into your sign, especially since Mars your ruler has been in retrograde! Pluto your co-ruler is also direct so step into your power! Pluto retrograde exposed a lot about your control issues and how that restricts you so when Mars square Jupiter on Monday I'm hoping you know better than to overextend yourselves? I know you've been seeing the secrets exposed this retrograde and some of them may even be yours since Mercury is in your sign, watch out on Tuesday. I know you tend to be secretive but I'm telling you this is a bad week to lie.
Sagittarius
The week starts out with you being in your feels and your ruling planet being squared by frustrated Mars. I highly suspect that Sagittarius placements will be feeling overly optimistic and think that will overcome their lack of drive. I mean, I guess you can try that but then I see burn out in your future, this goes for ALL Sagittarius placements. I don't think you guys are as objective or levelheaded right now as you think, especially with your ruling planet trining dreamy (also a little bit delusional) Neptune. I really want you guys to pay attention this week, especially on Monday because whatever comes up will be coming up on January 23rd. That aside, you also will be experiencing a few eclipses this December so please, pace yourselves! I understand the drive is there with your ruling planet in Capricorn but do not overexert yourself! I also discourage making any making any major decisions this week, it is likely you will have difficulty carrying it through.
The flip side is Sag placements possibly having NO faith and optimistic in what you can achieve and I'm telling those of you who feel that way to reflect on why, where has your hope gone? These answers will be easy to find on Monday and Tuesday and I encourage you guys to dream, in fact if I could bully you to, I would. If you feel inclined to resume something you've started in the past then please by all means go ahead, if you were looking for a sign, this is it! I don't endorse any new projects but if you want something new that's fine, it just may change after Mercury goes direct but if it brings you joy please go ahead. Sagittarians are supposed to be the light that guides us, you can't do that if you're not feeling optimistic. If you still feel terrible by the end of the week please call your friends or indulge in one of your hobbies. It will help. This is especially emphasized for Sag risings because the sun is about to move into your 12th and you will be feeling like your light has been dimmed; it has not you are just digging deep right now.
Capricorn
Capricorns who have been pushing themselves over the edge are going to be feeling the consequences this week. If you are feeling tired, burnt out or ill, take a break. If you are doing this work for the long haul you cannot risk having to drop out of the game now. LISTEN TO YOUR BODY! You will be in your feelings, or at least they will be highlighted between Wednesday and Thursday but if you're aiming to feel good the astrology will support this on Saturday, may I suggest indulging in self-care?
I don't have much to say but rest. If you can't rest, pace yourself.  Watch out for fights with your dad or members of authority. You might also feel highly critical of yourself, please relax? You're wonderful Capricorn and so much more than the work and structure you have to offer the world.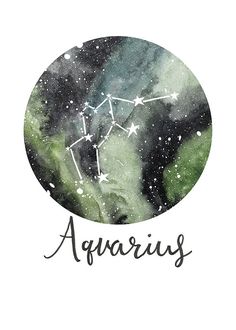 Aquarius
October has been wild for you! Please buckle in because it will only get wilder on Tuesday with shocking news. On the bright side the optimistic Sagittarius moon will be supporting you. Your traditional ruler Saturn is going to be forming a square to the sun, like Capricorn you also need to avoid fights with your dad or other authority figures. You might be a bit tired this week, take it slow and pace yourself? Spend your weekend with your mom or those who emotionally nurture you this weekend if you can?
Pisces
Venus is opposite your sign so you may not be feeling so pretty or good. It's not you, it's the astrology. The question is what will you do about it? What are more efficient ways to feed your ego and to make you feel at home and emotionally safe? REFLECT and implement on Sunday, if you do you can start next week strong. Watch out for being too optimistic or delusional this week it is important that you pay attention to the details and facts. I know you don't want to hear that but that's what you need to do to avoid getting lost in the sauce. The sun shifting into Scorpio on Thursday will be wonderful for those born early in Pisces season (19-29th February) or those with their moon sign in the first 10 degrees. Dive into the feelings that have been coming up with Mercury retrograde in Scorpio but try not to be overwhelmed. Some may be intense, but you will feel more grounded mid-week when Virgo trines Pluto and the moon moves into Capricorn.
Aries
You'll be feeling ambitious early in the week, but I need you to pace yourself. With your ruling still retrograde and squaring Jupiter you're going to feel like you can do it all, but you can't. Please don't read that as a challenge, if you REALLY want to get to work ask yourself why you feel the need to push yourself beyond your obvious limits? Aries risings will definitely be uncovering some secrets this week, most likely on Tuesday and it is likely to feel like it's going to involve your money or your self-worth. You're more sensitive than usual so be careful, yes, you're tough but this may take you longer to reel back from; prioritize making yourself good without asserting your power. Aries suns born in the last week of Aries season (9-19 April) and Aries moons in the last 10 degrees will be feeling tension as personal planet will be opposite Mars. Remember, pick your battles wisely.

Taurus
I didn't do you guys right in my last horoscope, sorry for that guys. On month end there is a full moon in Taurus so all Taurus placements are really digging deep and discovering emotions you didn't even know you still felt, if not, you will start when the sun shifts into your opposite sign, Scorpio. Your ruling planet Venus is making some favourable aspects this week so you will be feeling more like yourselves but that will be after Tuesday after Mercury in Scorpio is opposite Uranus which is currently in your sign. Things in 2020 have been feeling wild for you, you're not as solid, dependable or predictable as you know you can be. This is because the planet of innovation (and lowkey chaos) is in your sign where it will stay for 7 years. In this time period you will be learning a lot of shocking things about yourself which the full moon will help illuminate so watch what's coming up for you. Venus trine Pluto will give you the opportunity to expand your horizons in terms of how you see yourself and how these changes and discoveries can empower you.  Taurus risings are experiencing quite a frustrating period right now with Mars transiting your 12th, I know guys. It's not going to get better with Mars square Jupiter. All I can advise is that you don't let yourself get in your own way this week? How will you know? You'll feel it, the answers are in your body, pay attention.
Taurus suns born in the first week of Taurus season (19th-28th April) and Taurus moons in the first 10 degrees will be feeling tension as the sun moves into Scorpio and is opposite your sign, watch out for being too stubborn. Sometimes different can be good, I think digging deep and asking yourself why changes bother you so much, especially Taurus moons.
Does stability really matter if it's not what you want and how can you get what you want if things don't change?

Gemini
Mercury is retrograde so I encourage you to dive into the chaos. That is what you're best at and right now it's a superpower. Geminis suns born in the last days of Geminis season (10-20 June) and Gemini moon's in the last 10 degrees will be feeling fabulous Monday through to Thursday as the sun is in the last degrees of Libra, so on the bright side you have the potential to be quite diplomatic and objective. However, your emotions may be all over the place because the moon will be opposite your sun/moon/rising on Monday and then on Tuesday Mercury the planet that rules you will be opposite Uranus. I don't think you guys are used to being SHOOK but there is potential for shocking news on this day, maybe shocking feelings? If you feel debilitated you will find your footing this weekend when the moon moves into Aquarius. The sun shifting into Scorpio may feel awkward for early Gemini babies (May 21- May 30) and moons in the early degrees because the sun will square your sun/moon/rising. Also, you're rather lighthearted and the intensity of Scorpio season may feel like a damper for all Gemini placements. Gemini rising should look out for picking fights with their loved ones or on the internet.

Cancer
The week starts off bumpy unless you're a Cancer rising because the Sagittarius moon is going to be making some aspects to your moon/sun. Cancers born in the early stages of cancer season (20 June-30 June) will be feeling positive when the sun shifts into Scorpio. Cancer risings will either be feeling in touch with their inner child or will be connecting to their children however you may learn some shocking information about them (or your inner child), I prompt you to investigate further, there's more than meets the eye. You may be feeling a type of way on Wednesday when the moon moves into Capricorn, opposite your personal planets but you'll be feeling in touch with yourself on Sunday.
Leo
Leo risings specifically will be experiencing the Mercury Uranus opposition on their 4th-10th house axis. This indicates shocking news that could relate to your parents, your home, your emotions or your public image. It's quite easy for you to put your foot in your mouth and say something you probably don't mean! Please watch out, Mercury is retrograde so please make sure to rather overexplain your point than leave room for miscommunication. Other/all Leo placements will be feeling the sun, you ruling sign square Saturn the planet of boundaries and restriction. Maybe you're realizing that you're not everything you thought you were? Monday has the potential to be quite frustrating and draining for you all but luckily the moon with be in Sagittarius, so you'll be feeling optimistic even if everything is on fire. Be sure not to take your frustrations out on others over the weekend when the moon is opposite your sign, rather the time out to process your feelings.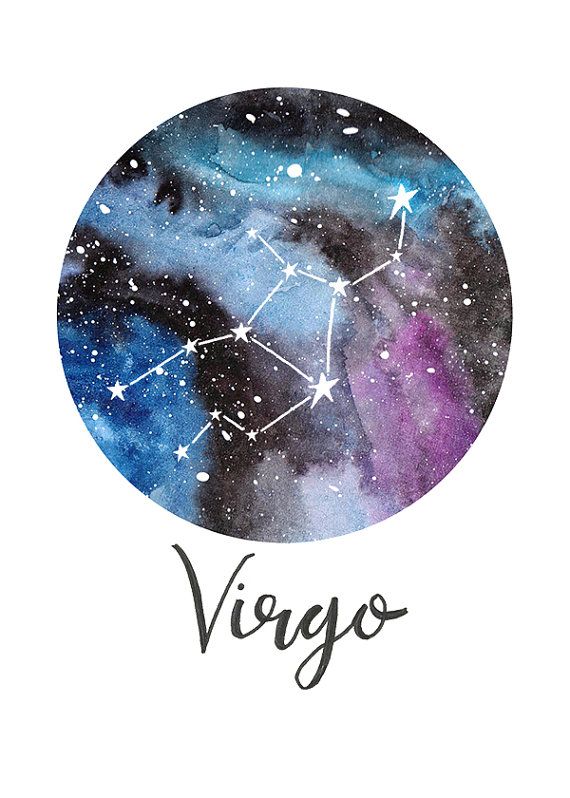 Virgo
Venus is in your sign so you better WERK IT and invest energy in feeling good especially since Mercury is retrograde. As a Virgo I tend to feel confused during Mercury retrograde, please double check to be sure you have your house keys, wallet etc. before leaving home. Also just give yourself a lot of time to process things, whether it's emotions or information because it's easy for miscommunication to happen. I especially emphasize this for Tuesday. On Wednesday we will be feeling powerful and have potential to make room for the themes that have been coming up these past few weeks. If you have a big task you have been putting off may I suggest tackling it on Wednesday when the moon is Capricorn? We'll be feeling super human but should be careful not to burn out. Just because we can doesn't mean we must, you dig? And we can't help everyone if we don't help ourselves first, okay? Okay. In good news next week your horoscope won't be at the bottom as Scorpio moves to the top. Indulge in Venus' energy because next week she moves into Libra.
The time to self-care is now, the time to make yourself feel beautiful is NOW, the time to buy yourself nice is NOW.
---