Hey fashionistas!
The time is now. The MTC Windhoek Fashion Week is finally here and here's what we know.
Windhoek Fashion Week was launched in 2016, making 2020 its fifth installation. It has seen designers from across the African continent alongside home grown Namibian designers; emerging designers, student designers, and established seasoned designers showcase African fashion.
This year they partnered with MTC and have promised an even better and bigger experience.
Seasoned Namibian designers as well as emerging designers will be showcasing this year as well. The runways will also be graced by fashion by designers from across Africa. How exciting?
Make sure to follow @mtc_windhoekfashionweek on social media to stay updated on the happenings.
From Masterclasses, to Pitch Night and of course runways, fashion week is about to be a blast. Find the schedule below and see how you can attend.
Herewith Ticket Details: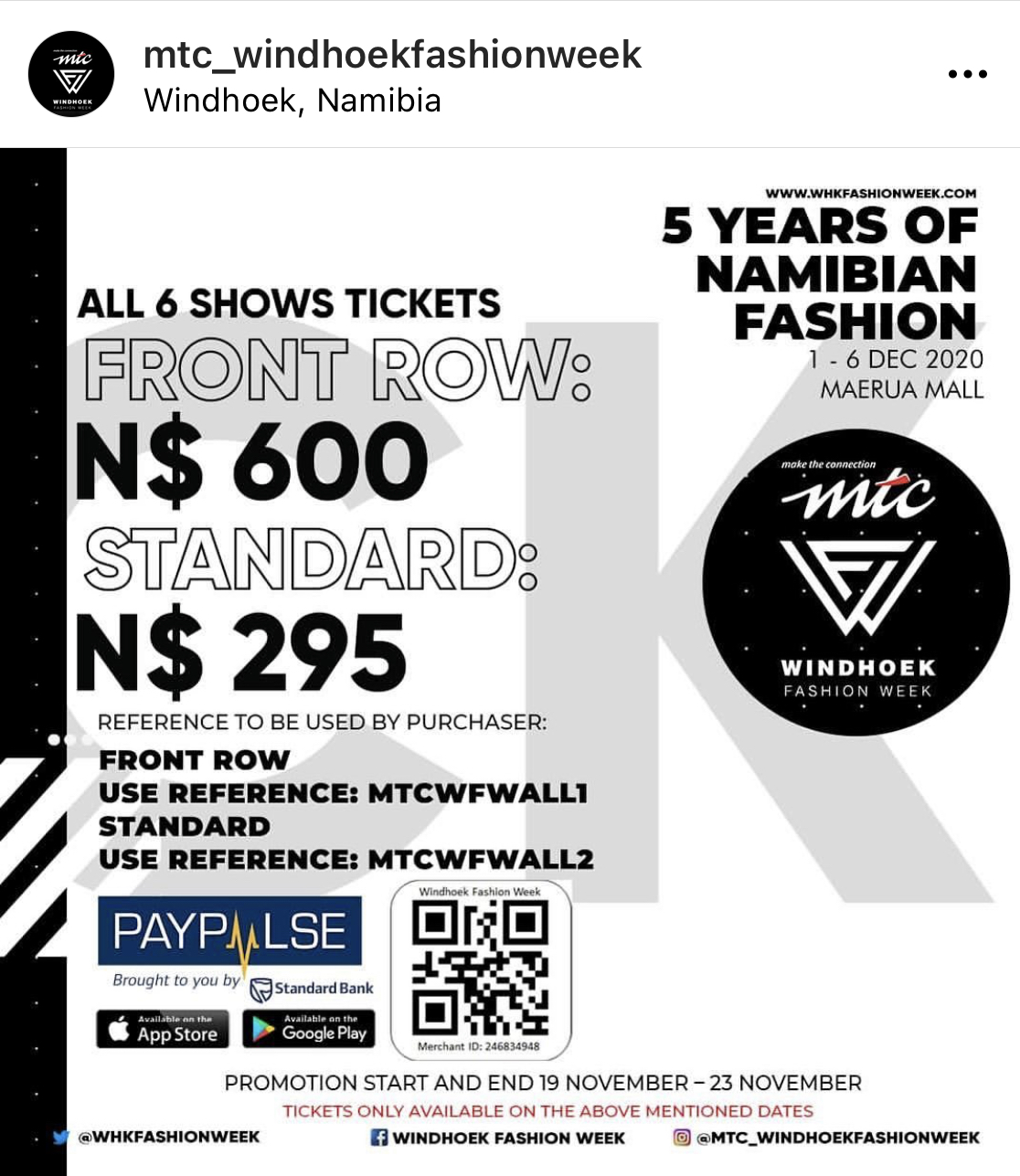 ---
Celebrate 5 Years of Namibian Fashion with us on our Instagram. @monochromemag