The modelling industry is filled with so much personality. There's always a new face and something to talk about.
In today's feature we speak to Uno Katjivena, the new kid on the block who caught our eye at the recent MTC Windhoek Fashion Week.
Find out how she got into modelling, what she appreciates and what she would take away.
---
Uno is 20 year old Namibian model born and raised in Windhoek. She's a final year Quantity Surveying student at the Namibia University of Science and technology, doing her practical training.

---
How long have you been in the modelling industry? How did that start?
I started modelling in 2019, but I only started taking it seriously in 2020 (I am truly the new kid on the block) I took part in a pageant in 2017 and since then I had an interest in modelling. I will admit that I had more interest in pageantry than I did commercial modelling.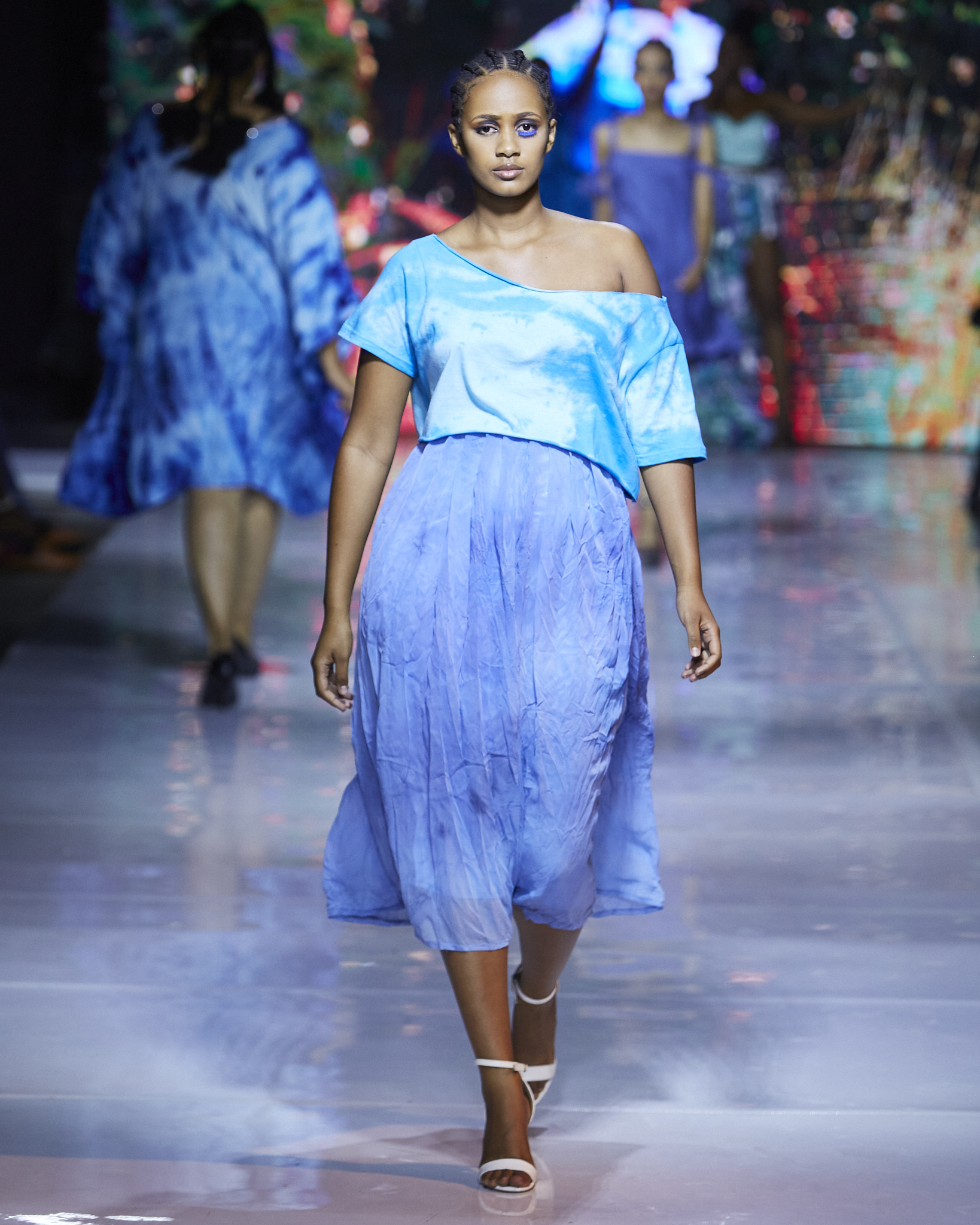 I've been doing promotion work since 2017. I believe this had a large impact on me getting into the industry because it gave me some exposure, I was noticed and approached by a few people for modelling gigs etc. and things just went from there. In 2020 I actually started investing more of myself into it and started applying for gigs, approached some brands for collaborations etc.
So far I am happy with the opportunities I was given in this short amount of time and I believe this year will bring even more opportunities and growth.
What do you love about what you do?
For me, the best thing about the modelling is the way it makes me feel.
Modelling has given me so much confidence. It has really taught me to push myself out of my comfort zone and trust my capabilities. The excitement and pride one feels after a project/show is top 2 and it's not 2.
What do you appreciate about the industry, what would you take away?
As I stated above, the thing I appreciate most about the industry is the lessons it teaches you. It could really transform how people see themselves (in a positive light). In my opinion, the biggest challenge in Namibia, is that people don't take the industry seriously. This has resulted in people underpaying models. In most cases brands/photographers would prefer not to pay models at all and use the possible "exposure" as a means to justify it.
Do you think there are enough opportunities? What's lacking?
Before I would have answered this question with a "no."
In my opinion, previously there was a lot of gatekeeping in the industry. Brands would often only select from the same model pool for collaborations etc. However, as of late I have seen a change in the industry. It is more welcoming to newcomers. There are more open castings being advertised. There is more inclusivity (different sizes and heights are accepted more now). It is also easier to find these opportunities/gigs now with platforms such as, pencilled casting.
What was your experience at MTC Windhoek Fashion Week like?
MTCWFW 2020 was my first time walking in any fashion week. It was truly an amazing experience. I was so nervous to audition and walk amongst seasoned models. It was more demanding than I had anticipated. We started preparing for the show 3 months ahead of time and fashion week itself was one of the busiest weeks I had but I would do it all over again.
The best part of the entire experience was the people I got to meet. So many of the models were honestly amazing people and they made my experience so much fun. What most of you would not know is how much the MTCWFW team put effort into the development of the models. They arranged masterclasses, meet and greets with industry folks, they brought people in to give the models some tips on how to grow themselves as a brand etc. The entire experience was really worth it.
Your dream modelling gig?
One day I would like to walk in an international fashion week such as, SA Fashion Week. This isn't necessarily a gig, but I would love to participate in Miss Namibia in the near future.
Your favourite model? Local, and international
My favourite local models would be Varaa Hambira and Chanique Rabe. My favourite international models would be Naomi Campbell (an ICON) and Ashley Graham.
Brands you'd want to work with?
Locally, I would really like to work with Proud by Pewa, Foxxy by FoxxyGinnah and the Collective Boutique.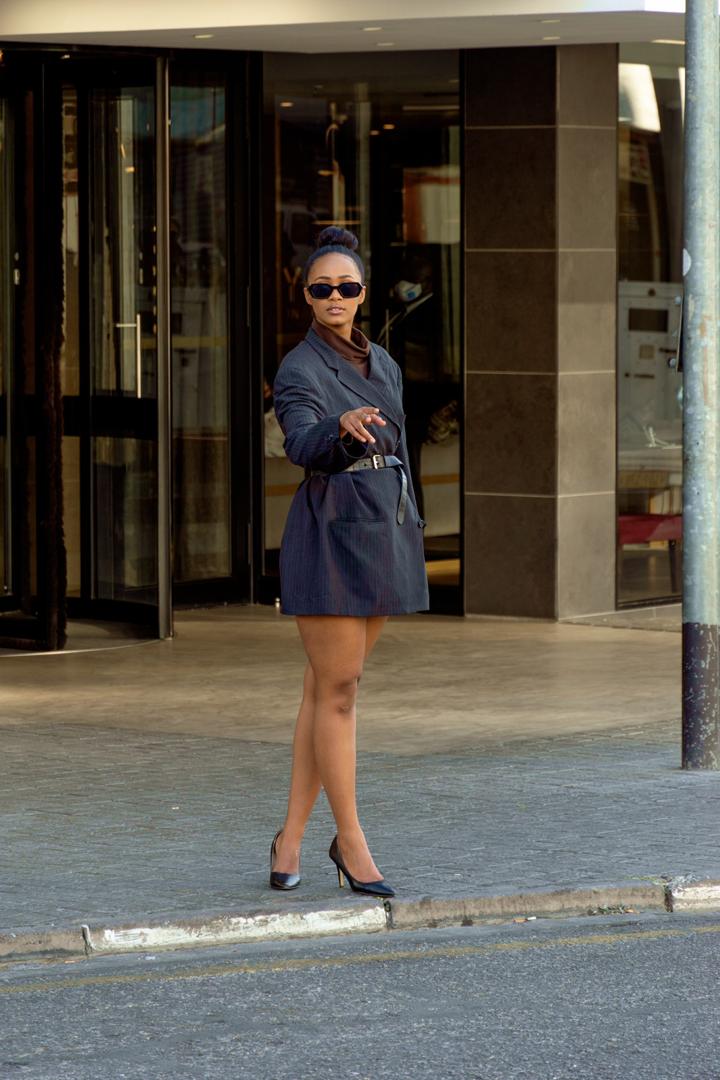 Runway or commercial?
I would definitely choose commercial. I believe that is where I would do best.
What's your go-to Off Duty outfit?
Anyone who knows me, knows how much I hate tight clothes. Jeans are my least favourite clothing item, for this reason. My go to outfit would be a skirt or a flowy dress (I prefer maxi dresses), with a cute pair of sandals because I strongly dislike closed shoes, a sun hat and oversized sunglasses
Plans for the year?
I think this will be an exciting year for me. I'm a step closer to finishing school. I plan on investing more of myself into modelling. I also hope to take on blogging because this is something I've wanted to do for many years.
I am also currently working on something I am super excited about. This is the first time I'm doing anything like this. If it all works out, it would easily be one of my biggest achievements.
In general, the plan and motto for the year is to be where the money resides!
---