Her Instagram serves looks on looks on looks, so we thought we'd find out what inspires her style. If you aren't already following her, you should, Queen-Latichia is on our fashion faves list.
---
My Name is Queen-Latichia George. People call me Queen or Latichia. I am a 22-year-old 4th year Quantity Surveying student at the Namibia University of Science and Technology. Born in Tsumeb raised in Otjiwarongo & Tsumeb.  I am a Fashion /Style enthusiast; I love to slay all day everyday, Monday to Friday, 24hours a day. Fashion or rather style to me is second nature I don't try too hard it comes naturally. 
---
What inspires your style?
Well to start off, I would say my mother has always been my fashion icon so I would say she inspires my style the most. There are also other surrounding factors like the environment I find myself in, the media and celebrity fashion influencers and my peers as well. My celebrity style icons are Kim Kardashian, Rihanna and Beyoncé. I draw inspiration from them but mostly I am my own inspiration…
I just open my closet look at the available options and BOOM a stylish outfit.
How would you describe your personal style?
My personal style is a combination of everything. I sometimes want comfort and other times I would swap my comfort for something sexier and sophisticated it depends on so many factors e.g. occasion, weather and not to mention the budget. But to round it all up I would describe my style as chic, casual, sexy and sophisticated.
Most worn Item?
I think my white oversized shirt .

 Fashion trends you're currently loving?
Loving the nude heels
Mini- Handbags
Biker Shorts
Crop Tops
Knee High Boots
What is in your summer closet that you think everyone should add to theirs?
Oversized sunglasses
Anything short can be a dress, a short, jumpsuit etc.
A summer hat
Don't forget those bikinis
Open–toed lace up sandals
Bikers
Tank tops & strapless bodysuit
What are some of your favourite fashion hacks?
Wearing a belt helps with an illusion of a snatched waist.
After you tie a knot on a shirt tuck it into your bra
Accessories add the little pop to an outfit
What is the one item of clothing that would make you happy if you lost everything on a deserted island.
A bikini, isn't that obvious? I mean I am on an Island!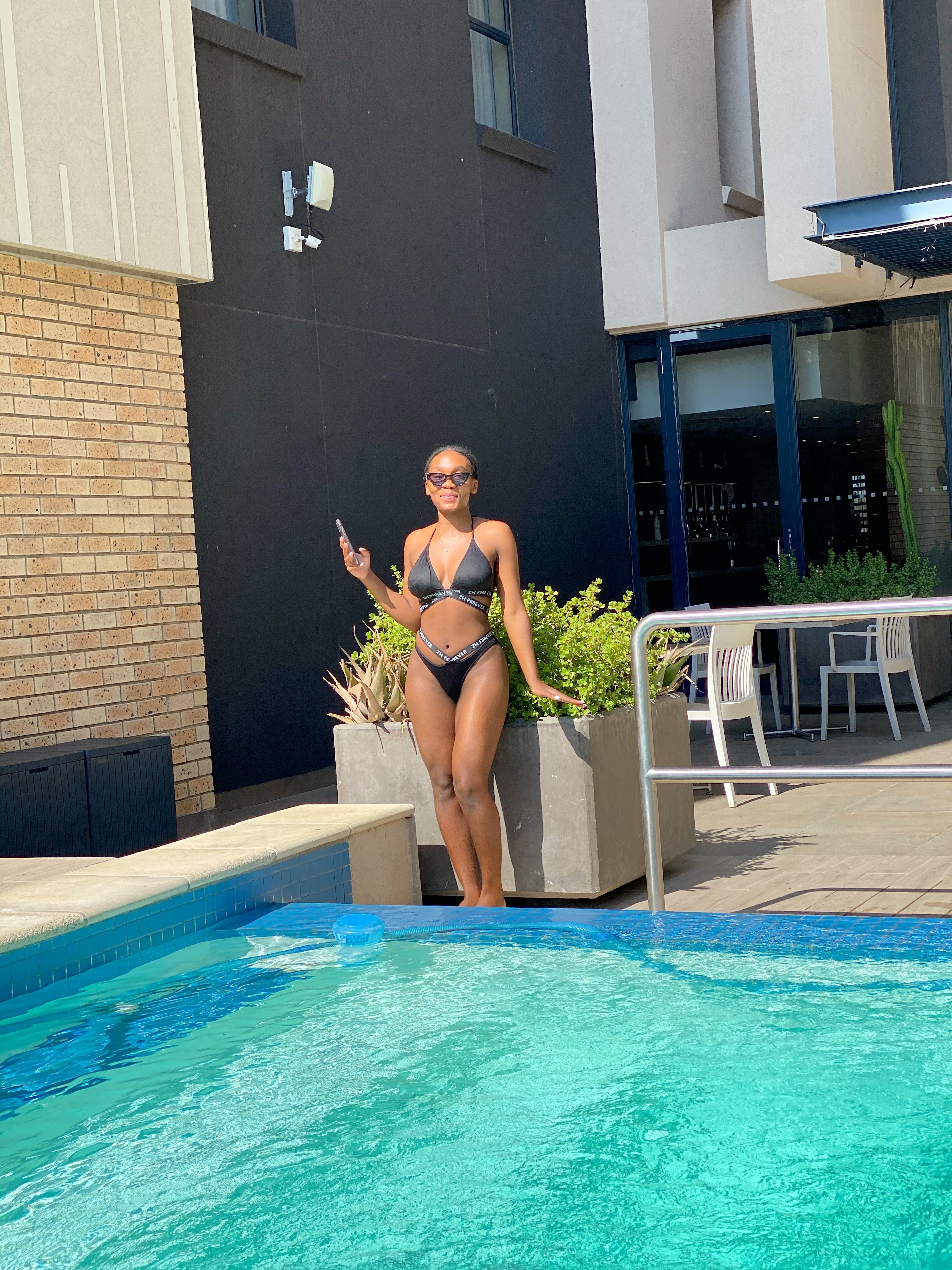 ---
Follow Queen-Latichia on Instagram to see more of her fashion content.