By Reginalda Nelumbu
Have you ever almost knocked your brains out because you couldn't decide what hairstyle to do next?  Even Pinterest wasn't helpful?  Girl, same.
But, we've since learnt that following the right Instagram accounts could come in handy. A hair account you should definitely be following is @hair_wonderlust, we chat to the talent behind it Violet Mulenga as she shares some trendy styles you should try this winter.
Single handedly operated by Violet, the founder and creative genius behind the hairstyles Hair Wonderlust is a Windhoek based mobile hair salon.
Tell us about Hair Wonderlust:
Our main objective is to instill a sense of comfort with the client by providing solace in their own home. Although some of my inspiration comes from trendy looks that go viral on social media namely; Instagram, Pinterest, and YouTube, I tend use my own imagination to create masterpieces which have been said to be out of this world.
Last year I got to work with the likes of Taylor Jaye on a number of projects. Some of my non-conventional hairstyles which are called the Jabaru debuted at the 2020 Windhoek Fashion Week – that was but a dream come true. Hair Wonderlust is not just a place where clients simply come to do their hair, but also where they can experience new things (hairstyles) and dare to do what society considers unusual and rock it anyway.
What is your winter hair tip?
During the winter season hair tends to be dry and brittle due to a lack of moisture caused by the cold dry air. Albeit protective styling is the way to go, we must remember to keep our hair moisturized at all times. While, some of us might consider moisturizing our hair to be high maintenance, the best and easiest way to retain moisture during winter would be to get braids. This could be; box braids, faux locs or crochet braids. These aren't just protective styles, they can keep you looking good even on days when you're not trying (bad hair days). Not forgetting that whilst you are wearing these braids you'd still need to keep your hair and scalp moisturized.
How do you keep updated on the latest hair trends?
I must say, the Instagram explore page mainly, YouTube also plays a significant role and sometimes Pinterest.
Here are some trendy hairstyles Hair Wonderlust says to try:
Jabaru: This is a color filled and somewhat sci-fi, animation character or runway hairstyle you'd most likely see in a Hollywood movie or music video.
The Peno: This is the hairstyle for the modern man, who is diverse and does not conform to the normal and usual hairstyle that men wear, he's daring!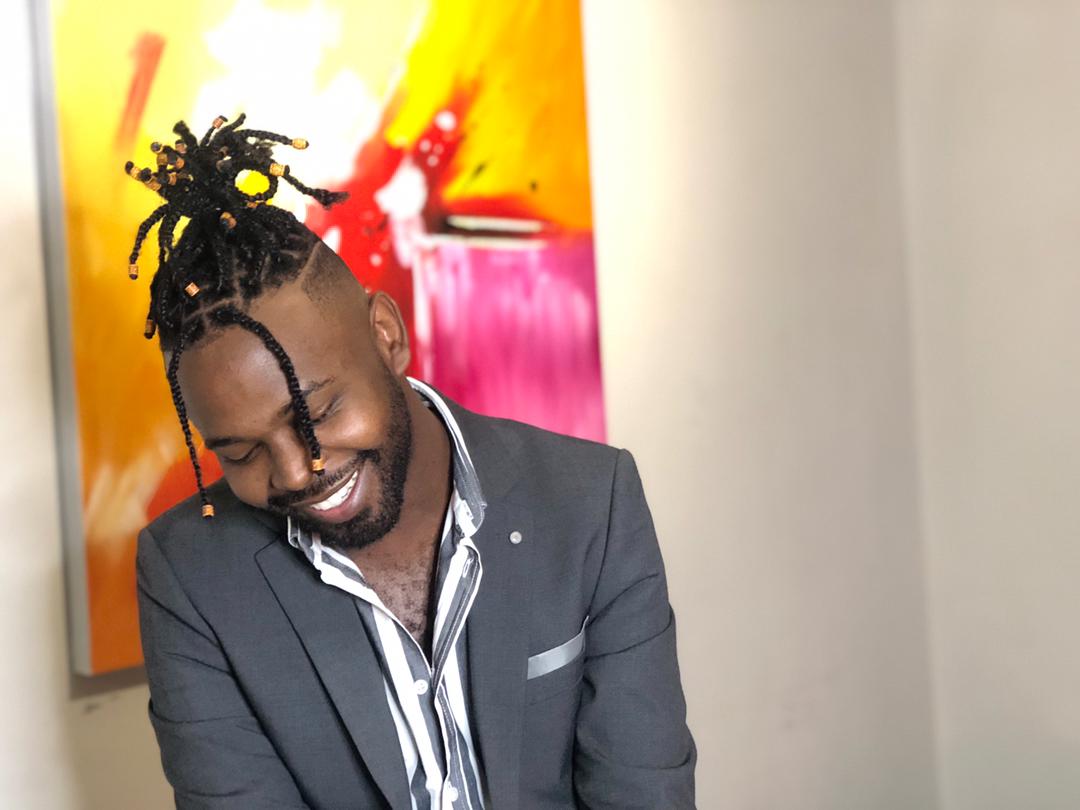 Summer Butterfly: This look is for my natural hair sisters who prefer doing protective styling with their own hair so as to ease the tension they get from braid extensions.
The Space Buns: This hairstyle is edgy yet cute and the trend first went viral in 2019 when singer Ciara, wore it at the Met Gala. And it won't die out anytime soon.
Jumbo Faux Locs: Egypt holds the first Archaeological evidence for locs where mummies have been uncovered and discovered with their locs still intact. These locks are designed to be lightweight and they look as natural as possible.
Passion/Butterfly Box Braids: This new and very trendy hairstyle is the incorporation of normal box braids and passion twist hairstyle and it's making waves across the hair industry.
SO if you're looking to change it up a bit, try one these styles and make sure to get Hair Wonderlust to fix it up for you.
---