We may still be in the dead of winter but Chanté Jenae already has us thinking about our summer drip with their latest collection.
Chanté Jenae is an eponymous fashion and textiles brand, offering nuanced designs and textile innovations that highlight notable, innovative and sustainable ethos.
UNAM Fashion & Textiles Graduate and fashion designer, Chanté Bock, fuses nature and texture to give us a 2021 capsule sustainable collection.  She shares some insight into her first collection.
Chanté is an overall fashion creative, specialising in fashion design and textiles surface design. I graduated with a BA Honours in Fashion and Textiles Studies from The University of Namibia in 2018. Her specialism is in womenswear, surface pattern and textile design; principally making use traditional methods and fusing it with a contemporary design approach, in both textiles and garment making.
"I like my work to be part of telling a story or having a cause. It could exploring a theme or idea, or finding new and innovative ways to reduce my carbon footprint."
What was the theme for the collection?
My thinking about creating this collection has strongly been guided by my enthusiasm for nuanced designs that focus on the notable and innovative and soon matched with the aspiration to launch a small collection with sustainability in mind. I wanted to make desirable clothing, avoiding the ethical and environmental issues that the fashion industry represents. At the same time, I put thought into the details that made the garments special and give them a timeless feel, be it an asymmetrical cut, a special fabric or the way certain fabrics feel on the skin.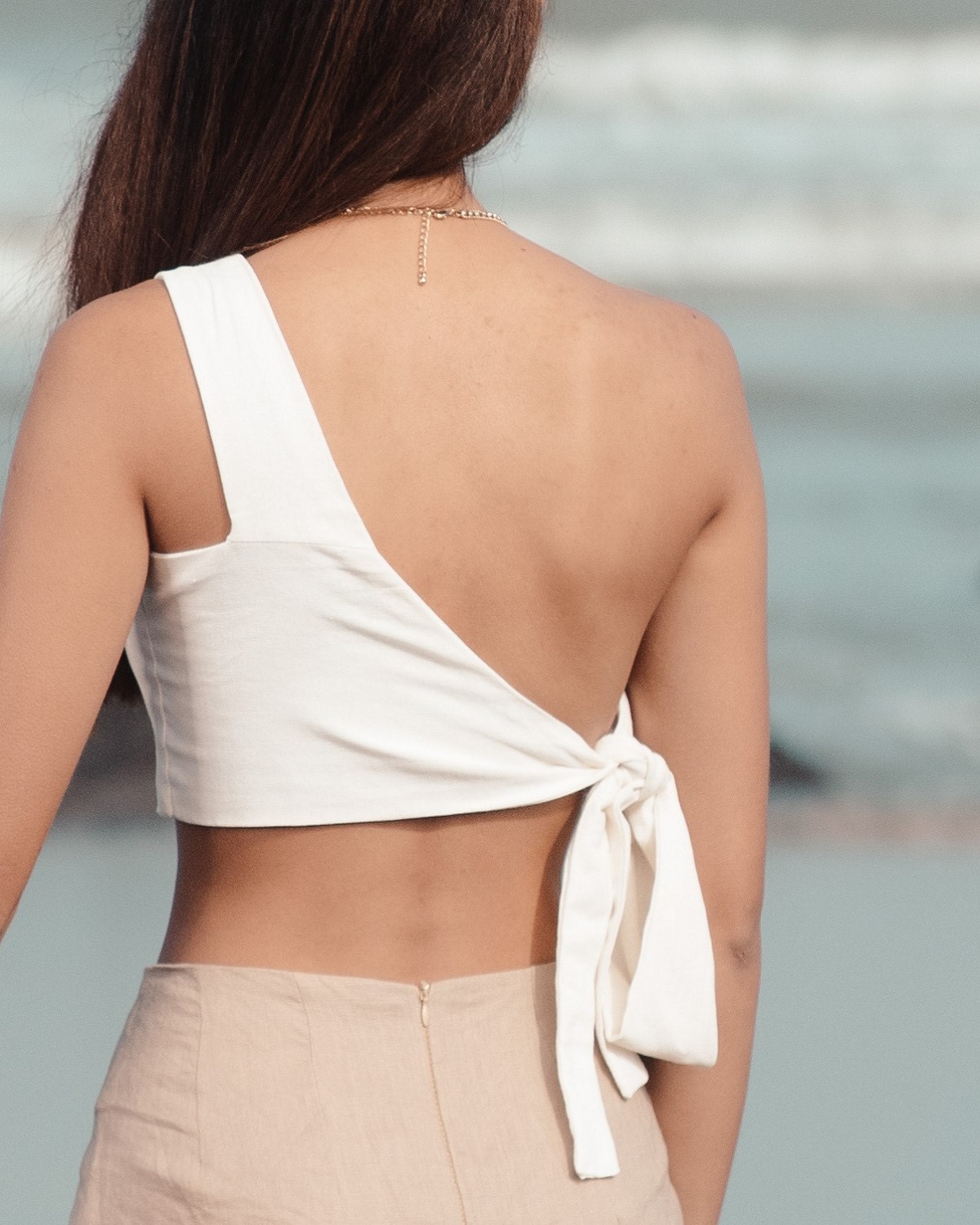 The collection comprised of essential and timeless items, such tops, skirts and pants, that can be supplemented with seasonal pieces. It took the concept of a capsule wardrobe of interchangeable pieces, titled 'iki'.
iki- a Japanese design concept. Referring to a distinct aesthetic ideal of being refined and with an emphasis on belying on the efforts.
Is this Chanté Jenae's first collection?
Apart from my graduate collections, this capsule collection is indeed a first, serving as the brand's first sustainable drop.
Who is Chanté Jenae made for?
Every single piece of creation at Chanté Jenae represents me and a story, so I want every piece to be kind to you. At the same time, it should also be kind to nature.
Chanté Jenae designs contemporary pieces for women in search of a slower lifestyle. Driven by the constant need of innovative clothing amongst women which is primarily based on nuanced details and style versatility.
Your favourite piece?
I wouldn't say I have a favourite piece from the collection . I equally put much effort, love and design efforts into each piece and each design has its own unique strengths.
Your hopes and ultimate goals for the Chanté Jenae brand?
To create a conscious lifestyle brand with a sustainable impact in Namibia.
I believe that big change starts small. And I am taking it day-by-day as an individual but also as a designer to live more thoughtfully and refocus my energy finding my purpose and value in life. These small choices will eventually all add up and I hope that Chanté Jenae as a brand will celebrate that in the near future.
Shop the collection here
Follow Chanté Jenae on Instagram
Images by Photon Photography Namibia