If you're a big fan of Proud by Pewa and MN Creations you'll be happy to know that they launched a brand new physical store called "The Studio". 
Pewa Uushona and Mathew Erastus have been in collaboration for years, having owned and shared studio space together in Khomasdal and now in the CBD – growing the respective brands. It was no surprise when they decided to open their own retail store where they could sell their very sought after fashion garments.
Over the years the two Namibian fashion brands sold their pieces via Instagram, Facebook and WhatsApp. Today, people can walk to their physical store on Independence Avenue to shop their ready-to-wear items.
Still operating from their workshop just down the street PROUD by Pewa and MN Creations will still be working on custom orders for special events such as weddings, birthdays, you name it.
The Studio is a Namibian fashion house. This is where we'll be selling all our hand-made, locally made Namibian Products. – Pewa Uushona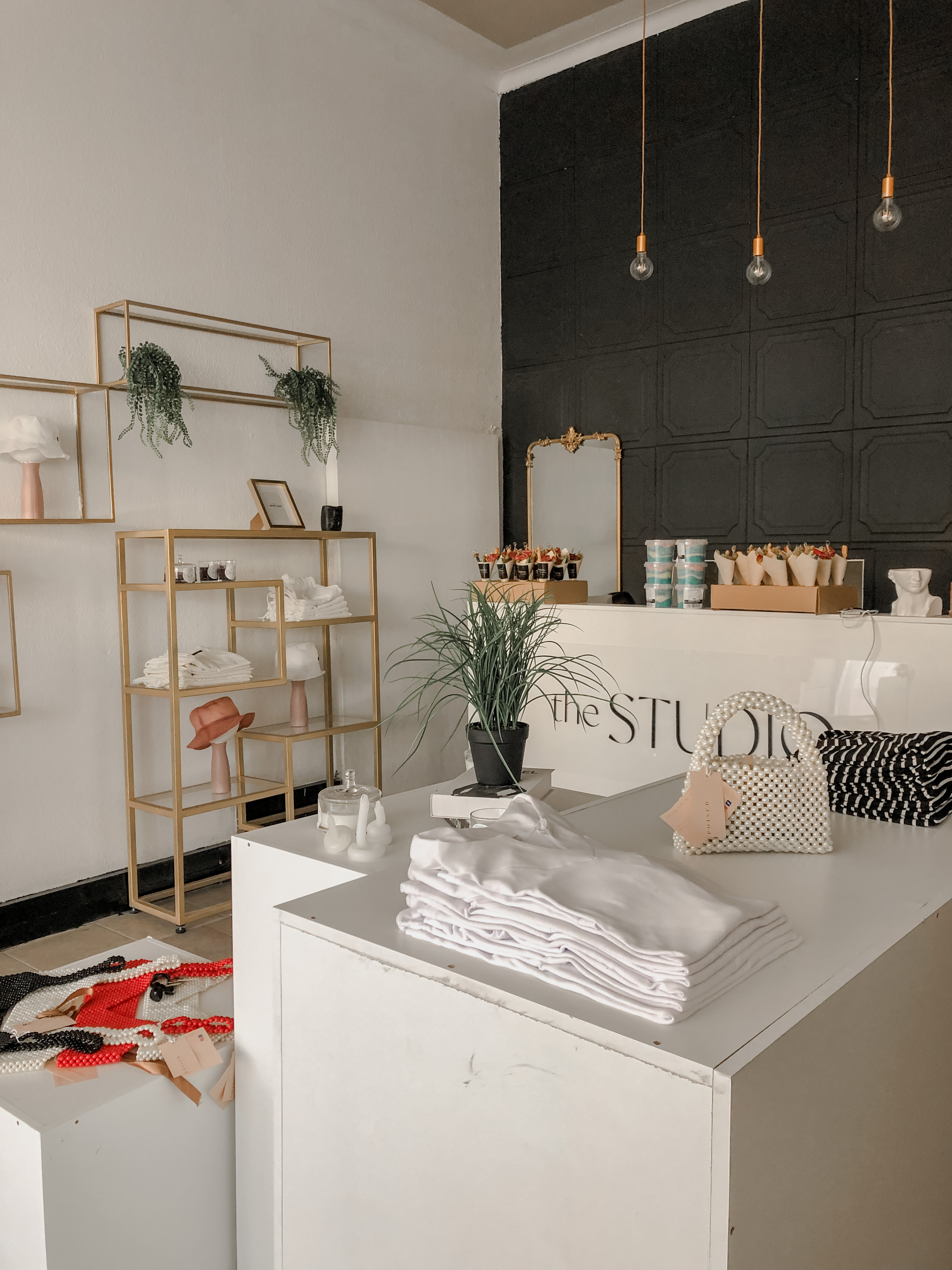 The Studio looks just as it sounds. A room filled with minimal deco, sighting gold railing and shelfs – a matte black wall on one side and plain white on the others. A fitting room fit for the fashionable. The Studio is definitely a store you won't want to leave when you visit.
Did we mention the clothes? That's the best part. They launched the store with their S/S 22 collections. Bright colours, quality fabrics, patterns and flirty silhouettes – the collection is a definite must shop!
The Studio will also provide retail space for other selected Namibian brands. How great is that?!
---
Find them in Ausspannlatz, on Independence Avenue, close to Sicillia's restaurant. 
Follow them on Instagram: