By Hilma. L. Inkono
A woman who wears so many hats, ought to walk around as if the ground she steps on was specifically catered for her. However, that was not the case with Lioness.
Multi-award-winning musician, creative visual artist and medical doctor, Lioness, as we all know her, arrived at the content studio some time past noon, parked her red car and stepped out in a pair of sweats. If I had to relate to a woman with a busy schedule, it would be that moment. As we welcomed her in, one could tell that she was in tune not just with the music she made, but with who she was as an individual. Whatever you may imagine that to be, multiply it by 2 and accompany it with a touch of authenticity and a state of being grounded.
Forgetting about what I think, La-Toya, aka Lioness, describes herself as hardworking, very determined, ambitious, "OCD as hell", very gullible and passionate about the people she loves. She considers "Lioness" to be an extension of herself, an alter ego to La-Toya. To friends and family, she is lovingly referred to as Toya, but to the world she is known as Lioness. The blueprint of who she is as an individual encompasses both, considering we wouldn't have Lioness without La-Toya.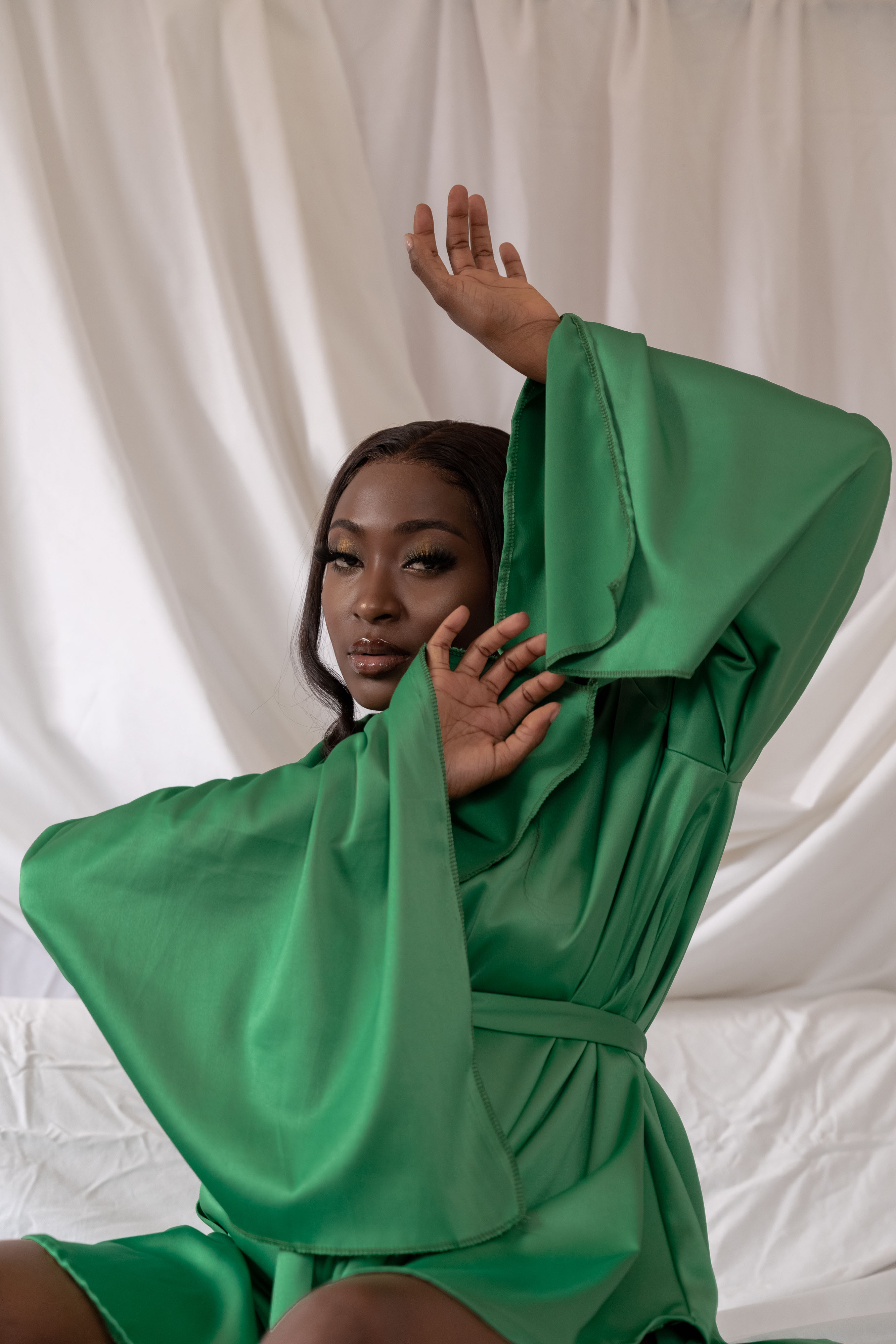 Recently, the superstar released a song titled "Linyenga" featuring Nigerian rapper, Falz. The song is a mix of afro-beats and afro dance, which truly pushes the notion "Africa to the world." It is also her first released single of the year. The song is available to stream on all streaming platforms, which will have you up and moving the second you press play. This collaboration is just a taste of her journey towards working alongside international artists and expanding her brand.
Although, we love Lioness the rapper, we cannot forget La-Toya the doctor. Upon finishing her last 2 years as a medical intern in 2021, the Superstar is now a qualified medical practitioner. She is proud of the fact that she has proven to be a safe doctor to herself, as well as everybody else. The duality of her careers is a product of good time management and ensures that her career as a health professional and her career as an artist and performer are kept separate. She loves, enjoys and maintains them as separate entities.
In case you haven't noticed, Lioness is keen on keeping her eye on the prize. To her, this simply means staying focused on her goals, which in turn has and will help her reach certain milestones in her personal life and careers. She reminds us to "set our target and never lose focus."  Lioness is a woman who is confident in her artistry, what she's doing and what she's trying to achieve.
I know that my quality of work is good, otherwise I wouldn't put it out.
Being a rapper is an expression of self and she finds solace in knowing that no one can judge her for that. She has made it a point to accept that criticism will always come, but as long as she loves it, that's all that matters. Even though she admires different people and what they may have accomplished, Lioness considers herself her greatest competition, as she always seeks to improve and be a better version of herself. If she doesn't see progression, then she takes it as a signal to work harder or do something different.
It's my vision, it's not anybody else's vision & dream.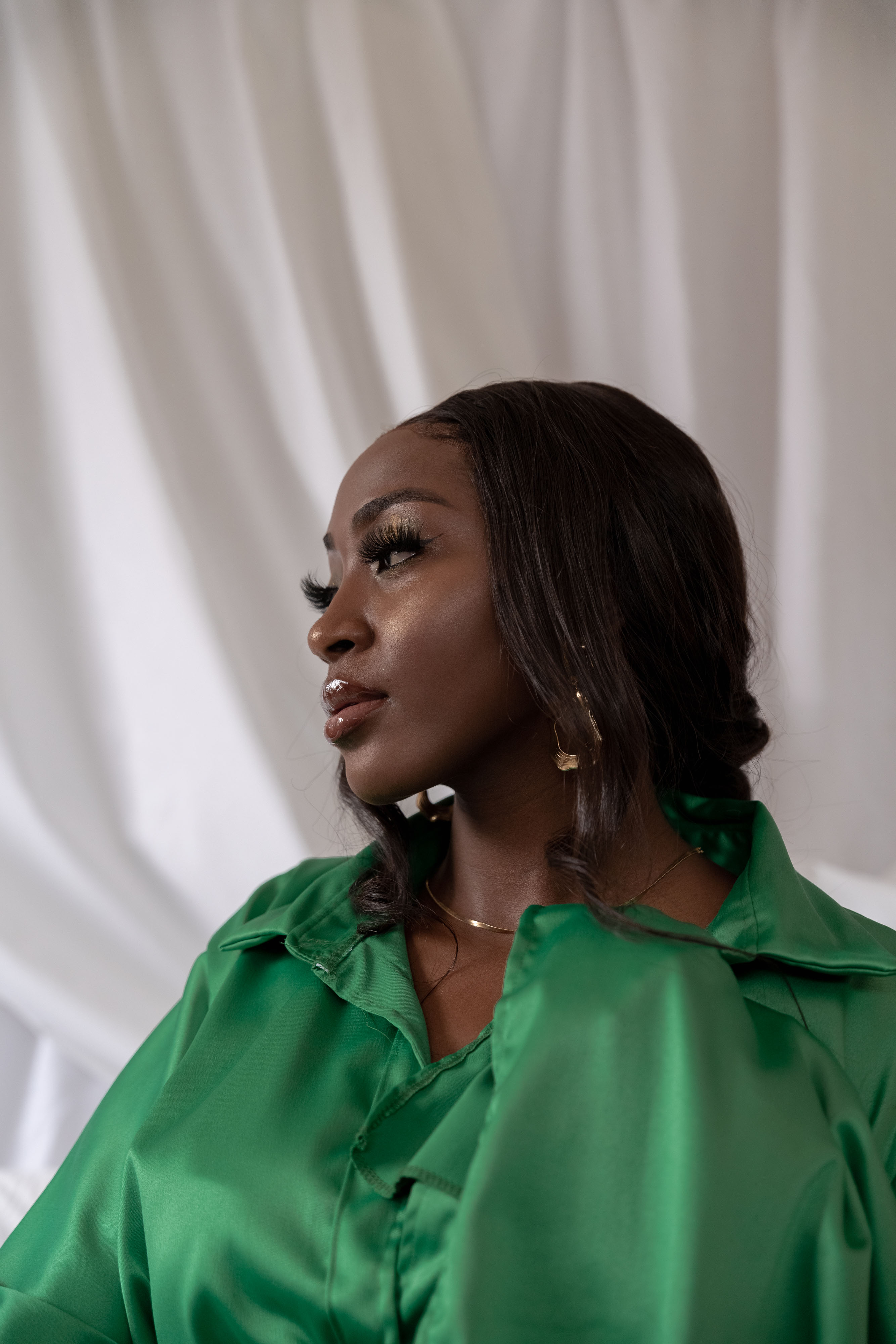 On another note, the singer is not only moving forward in her career, but also in her personal life, with a baby on the way. She will be a first-time mother and says that moving through different stages of life is a beautiful thing. Choosing a life partner and building a family with the person you chose, is a very important aspect of her life. Her late mother, used to tell her "Choose your partner wisely" and by the radiant glow on her skin and face, we could tell that she was very happy with the choices that led her to this moment. Regardless, we know that pregnancy isn't a walk in the park and says that she's constantly learning on this journey, and it's significantly influenced the trajectory of her life.
It's so beautiful and I'm so blessed to be carrying somebody inside me."
Insiders note:

[The baby kept on kicking, and we took it as a sign that the baby wanted to let us know that it too, was on set with the rest of the crew.]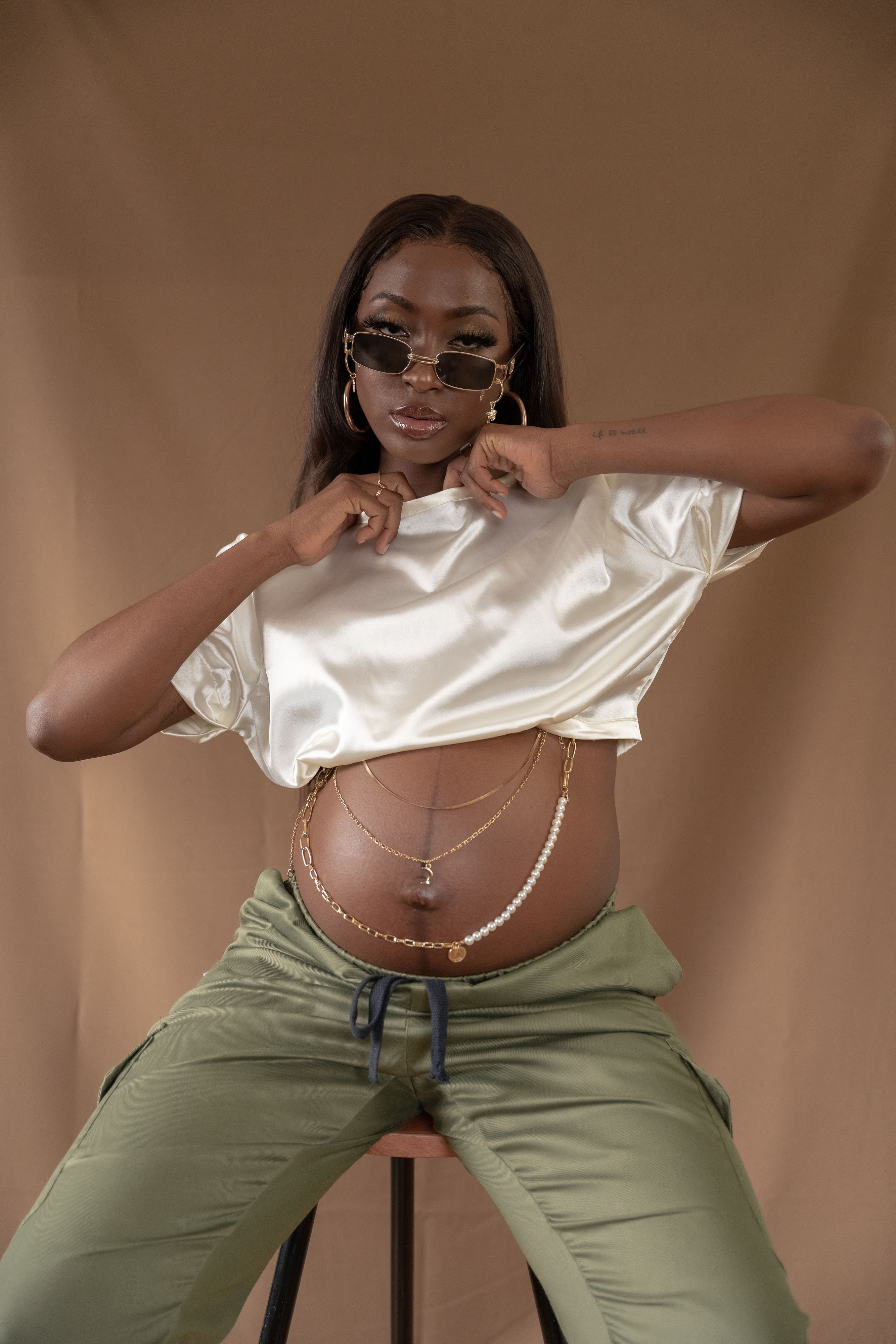 Ultimately, Lioness has come full circle as being our cover story once again. Working with her was an absolute delight, whilst she posed to the sounds of "replay" by Tems, "attention" by Justin Bieber and Omah Lay in her first outfit. The vibe transitioned from nice, afro beats to HipHop from the likes of "champagne shots" by Sainte and "for the night" by Pop Smoke for her second outfit. The transition in studio vibes can be felt in the different outfit shots. One thing that remained consistent however, were the constant giggles coming from Lioness in which she apologised by saying
Sorry, I'm pregnant."
An absolute joy I say, a joy indeed.
Watch our video interview where she answers even more questions here: