So I recently visited Café Capri to try out Octopus for the first time and here's how it went.
Café Capri runs a special from Tuesday to Thursday every week, as they try out new dishes to add to their menu. One of their special dishes this week was the Spanish Styled Octopus with Saffron Aioli & roasted Potato Halves garnished with Rocket.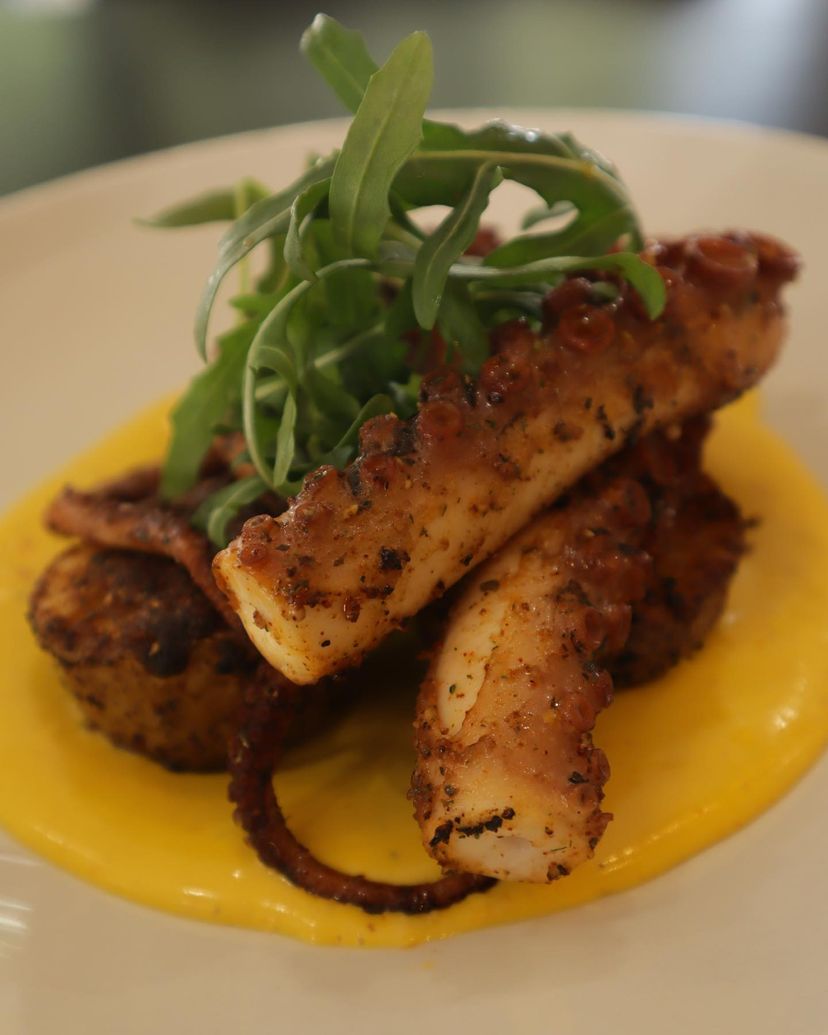 Walking into the restaurant, I was pleasantly met by the waitress [shoutout to Tabitha] who warmly welcomed me and guided me to my table. Since it was lunch time, I wanted something filling, but not too heavy and as the ever curious hun, I ordered the Spanish styled Octopus. I know the thought of eating octopus may be unsettling to some, but I believe in trying something before shutting it down and we're here to live life, so I might as well try something new.
As I waited for my food, a pleasant ambience surrounded me with soft music playing in the background & an air of comfortability. Eventually my food came & it looked rather appetizing, the chef definitely took some time to show off his plating skills.
Taking my first bite, I had the octopus with the saffron aioli, which was the yellow sauce on the plate and my taste buds were pleasantly surprised. It tasted much like calamari, which makes sense because calamari is squid and originates from the same family as an octopus. After a few bites, I had some of the roasted potatoes & they were nice, however as a spicy girl I had to add some Tabasco sauce for it to suit my palate. Luckily you have the option to add more flavour to your food using their table spices and sauces.
The octopus tentacle itself was slightly chewy, however I believe that's just how it is, nonetheless it tasted good and the additional crunch towards the end of the tentacle was a pleasant surprise. [Pssht, I know the word tentacle sounds a bit exotic, but that's what it's called]. Although the sauce balanced out the octopus, one couldn't deny the garlic in it, so I recommend you have a breath mint on you, that you can pop in when you're done enjoying your food.
Overall, the meal was delicious, the ambience was lovely and the customer service was great. I would definitely have it again.