Young, spirited and multifaceted. Penehafo is a Namibian creative who is maneuvering her way through life while creating, growing and learning.
In our December cover story, Penehafo lets us in on her journey as a stylist as well as how she manages two very different careers.
 
How did you get into styling?
In my early years of University, I was very experimental, I probably tried every kind of style there is. I was also very confident (you couldn't tell me anything) and so I guess people thought I could pull off anything and this gave them confidence in me and my opinion. Which was so funny to me because people thought I was so weird. These people would then ask for styling advice and would ask me to style them for events and so forth. I later found out that styling could be a lucrative career path.
I enjoyed doing it so I reached out to people in the industry to shadow and started from thereon. 
Is that your favorite creative medium? Can you list others?
Currently yes, but my friends Ericke Tjiueza and Kevin Perestrelo have been putting me on creative direction, so film is something I definitely intend on pursuing. I also want to learn how to paint, I'm terrible now but hoping to get better. 
How has the creative journey been so far?
It has been rocky.
For one, I know that every creative wants to be able to make a living off their craft. I personally have found styling to be seasonal and may not always be a feasible way of making a living, so you would constantly hold on to other means to help keep you afloat. I have however been very lucky for all the jobs and opportunities I have gotten so far, definitely gives you some hope.
What do you appreciate? What would you take away?
I appreciate that I can work with so many talented people who have, to date, been very inspiring. I remember working with Ada of Ada's Creation Studio and I was in total awe of her professionalism and work ethic. It pushed me to always deliver the best I can, so when I'm on set on a project you're definitely getting 100% me. 
Law and fashion? How do you balance the two very different career paths?
Can it be done? Definitely! Is it easy? Absolutely not!
Juggling careers has been incredibly difficult. Both require so much attention and need you to be 100% present. I remember my first job as a full time Lawyer and Stylist, being the most stressful thing, I have ever done in my life. Dividing my attention between the two was hard and I remember struggling to give it my all. I felt defeated as I couldn't bring the best Penehafo, but I am incredibly grateful to my friend Ericke (Director of New Luxury Studios) who has been very patient with me, has supported me through it and has been trying to make it easier for me in this transition. Teamwork and having a supportive partner, planning, sleepless nights, hard work and passion have helped in balancing the two.
Describe your favourite (type of) outfit? What emotion does it express?
That would be a suit. I love how powerful I feel when I'm wearing a beautifully tailored suit. People tend to listen to you  more and there's a sense of respect, it's amazing how people react to you depending on what you wear.
Describe your ultimate subject? 
I love someone who is open minded and professional. You definitely get to work easier and you create great content.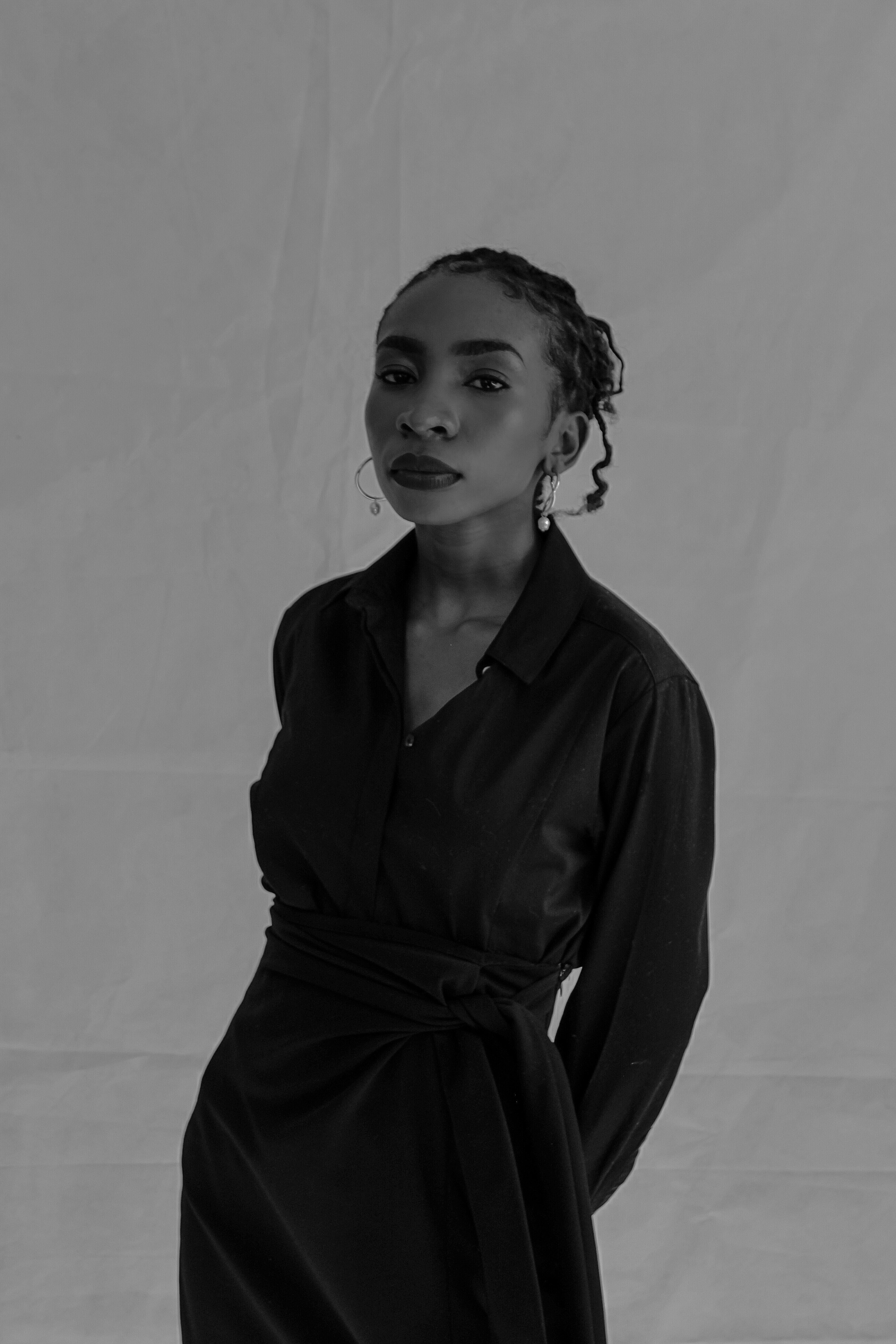 Describe your worst type of client?
A client who wants a certain standard of work who either informs you last minute or doesn't have the means to foot their idea.
What is your favourite project to date?
Nedbank Young Professionals Campaign, the team was amazing and it was probably the best creative work out of the country this year and yes, I'm definitely being biased.
Top 3 favourite (styling) images ever? We know it's hard but please.
Masiyaleti Mbewe in the green skirt suit in the "Tala" music video, Lioness in the Nandii Martin jacket in the "Superstar" Music Video and Gina Jeanz in the Green dress from the Nedbank Young Professionals Campaign.
Read our feature on the styling behind the Tala video here
What do you want to achieve with your art?
One is to definitely make an impact, to tell stories and one day make a living through it.
Describe your personal style.
"Versatile", as I am constantly experimenting and sometimes difficult to categorize. I am currently in between school boy/girl aesthetic and corporate girl vibe. Overall, I think my personal style is clean, chic and timeless. 
What's your go to outfit?
A white oversized button up shirt, denim shorts or black dress pants and converse sneakers.
Your favourite designer at the moment?
Christopher John Rogers, incredibly talented designer. His voluminous silhouettes and sharp tailoring have particularly caught my eye, plus he has me thinking about incorporating more color into my wardrobe so that's something. 
 Name your top 3 favourite brands
Christian Dior (Dior), Alexander McQueen (McQueen) and Prada.
 What's your favourite part of what you do?
The ability to bring any character to life.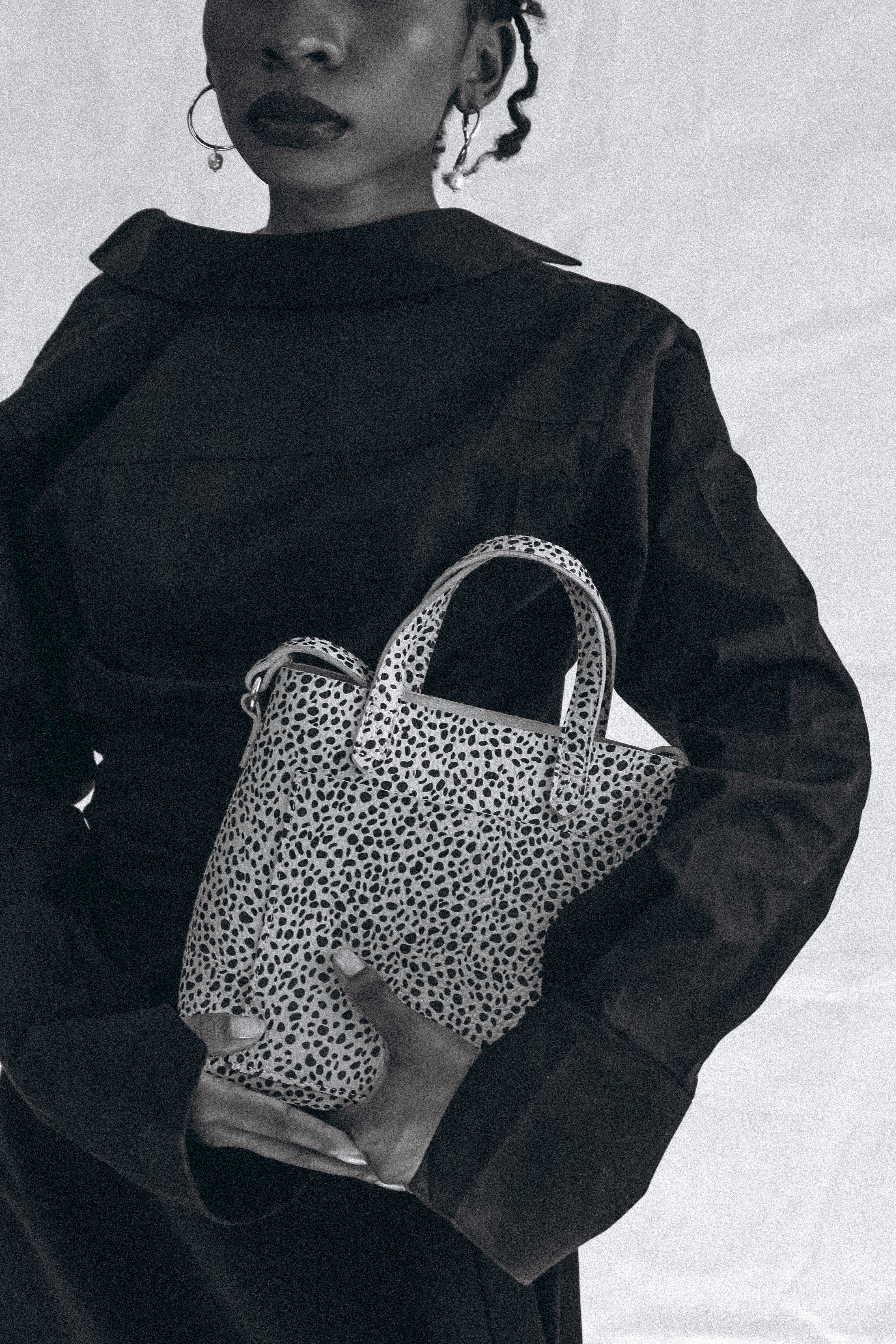 Your hopes and plans for Penehafo the stylist? 
Always growth, to be better than I was yesterday.
---
Follow Penehafo on Instagram to see what else she gets up to.