In this episode of City Style Savvy, we talk to Nahenda a Theatre and Film  performer.
Happy Read!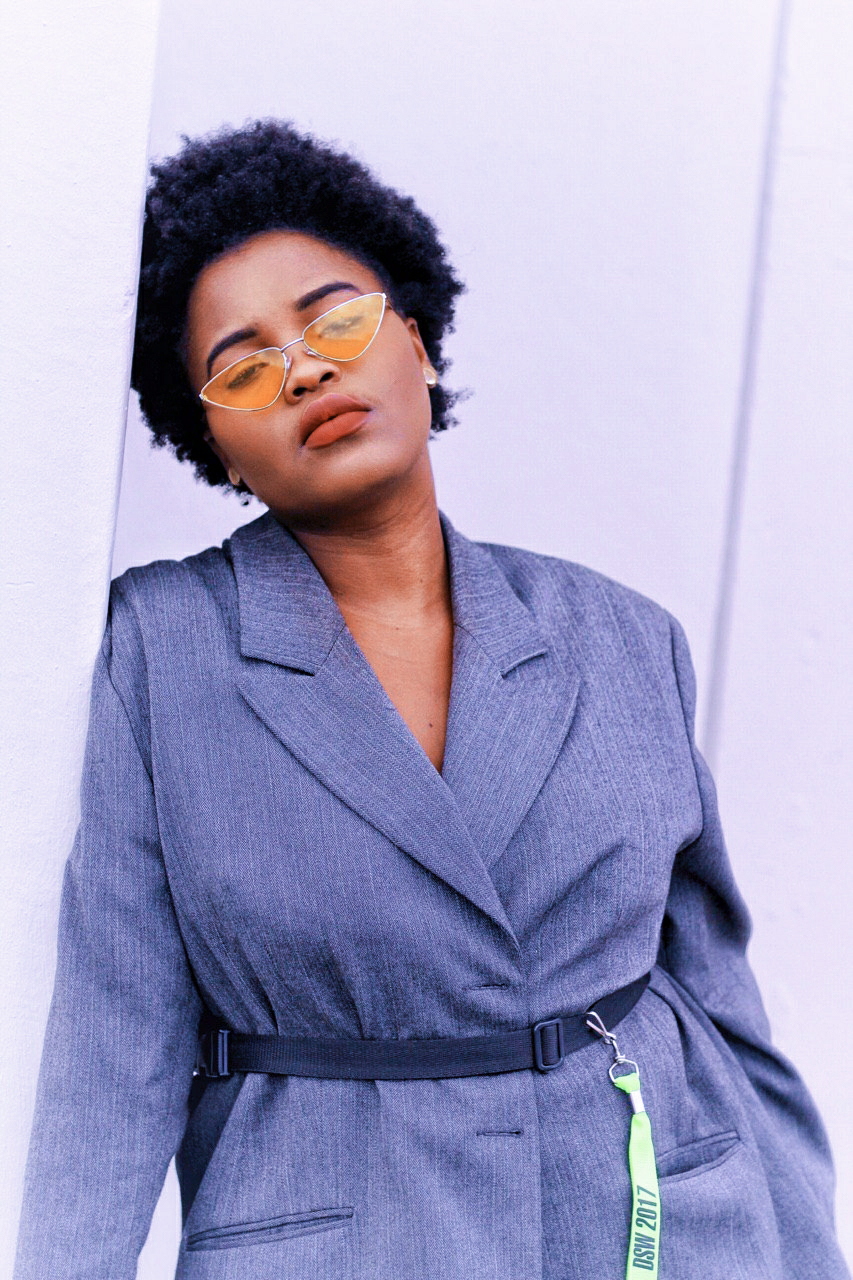 She enjoys storytelling on stage and through film, using fashion and photography. One of my passions is digital media marketing and currently I am studying communications.
Describe your style in three words?
Street, editorial and trendy
Style tip you can't live without?
Shades will always make you look 10x stylish
Three shopping tips?
1 . THRIFT
2. Be strategic when buying into the trend. Stop looking like a packaged deal
3. If it doesn't fit , leave it in the shop
What is in your bag right now?
"that's a really good question" – you probably mean my fanny pack , my other pair of shades are in there with that dischem glossy lip therapy
Latest purchase?
My one strip heels .
Trends you are trying out now?
The brown tones – your burnt oranges, nudes, chocolate dark browns.
*I need the famous teddy coat
Favorite hangout spot in the city?
Any where I can find high top walls . I am always location scouting for shoots ,for my clients and myself.
Who is your all-time fashion icon?
Rihanna and stefney , an Australian fashion blogger @stefneyv
What never goes out of season?
Whoever you are , pleaseee get yourself a pair of all white sneakers you are gonna need them , any white sneaker. E.g the airforce1 in white
---