Once in a while we chat to Photographers doing amazing things and in this edition we speak to Juné van der Walt of Urban Lens Photography.
Born and bred in South Africa, Juné shares her journey and highlights as a photographer.
Hi, I am Juné van der Walt, born and bred in South-Africa, I like pizza, plants and live for outdoor adventures. I studied education for four years, where I met the most amazing person alive, got married, moved to Namibia and never looked back since. In my spare time I love gardening, looking after my two dogs and exploring the vast landscapes of Namibia. 
Brief history of Urban Lens Photography?
Growing up I always admired pretty photographs in magazines. I got my first camera, a yellow Kodak film-camera, when I was 12 years old and basically took photos of plants, messing up the film most of the time. Shifting to portraits during high school, I started out shooting portraits of my friends, which then turned into photographing families. Shortly after that I ventured into the wedding-photography industry where I realised that this will be one of the top career choices for me. Turns out photography was the perfect creative outlet for me. After being a full-time teacher for one year I decided to risk it all and fully pursue a career in photography. Safe to say it was one of the best choices I have ever made.
What inspires your shoot ideas, where do you draw inspiration from?
Over the years I have drawn a lot of inspiration from international photographers to ultimately develop my style to what it is today. Doesn't matter where I am, I always find myself visualising a photoshoot – whether it's at home in the garden or even at a coffee-shop.
https://www.instagram.com/p/B8JKQNelBwh/?utm_source=ig_web_copy_link
What has been your favourite shoot ever?
My favourite shoot of all time would be a fashion editorial where I can create my own vision, from choosing the model to organising the MUA for the shooting day.  I love to travel especially here in Namibia.  We went to the Spitzkoppe during July to shoot a new clothing range for The Collective Boutique and I must say that the Spitzkoppe shoot is definitely on the top of my list (for now)…. 😉
Describe your ultimate model/client?
I've been pretty lucky with my clients as most of them have turned into good friendships. My ideal client is someone who is comfortable in their own skin and wants exactly the photography style I offer.
What's the worst type of model/client to work with?
The worst clients are the type that arrive late, cancel at the last minute or don't trust me behind the camera.
Your favourite scene/set for a shoot?
I am a huge fan of shooting outdoors in natural lighting.  My favourite scene would be against a vast open landscape – like the Moon Landscape near Swakopmund.
Who and/or what would you like to capture one day?
I would love to do a fashion editorial shoot inspired by the advert that Cara Delevingne did for Tag Heuer with a lion in the background.
What are your Top 3 favourite images ever? We know it's hard but please, would you?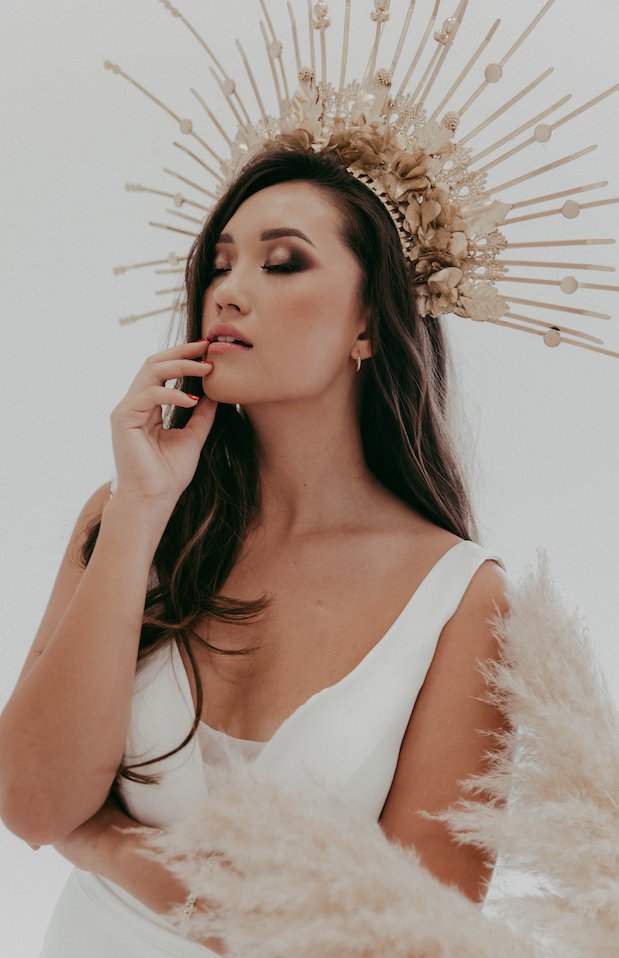 Your favourite Namibian and international photographer?
My favourite International photographer would be India Earl for wedding photography and Tamara Williams for beauty shots. My favourite local photographer would definitely be AM Photography, I am in love with their style for beauty portraits.
Future plans for Urban Lens? 
2020 taught me that you sometimes need to rethink and redesign roadmaps you set up for yourself. Going forward I'm also going to put more focus on smaller and intimate elopements and recently I have started a collaboration with Zina Namibia and you will most definitely see more breathtaking local fashion shoots.
https://www.instagram.com/p/CEGjeenF7O7/?utm_source=ig_web_copy_link
---
Follow Juné on Instagram: