Internationally acclaimed whisky brand Chivas Regal has found their way to Namibia and together with Luis Munana, they made a grand entrance at the annual MTC Windhoek Fashion Week.
MTC Windhoek Fashion Week is the brain child of Luis Munana and the avenue through which he announced his latest collaboration with international whiskey brand Chivas Regal.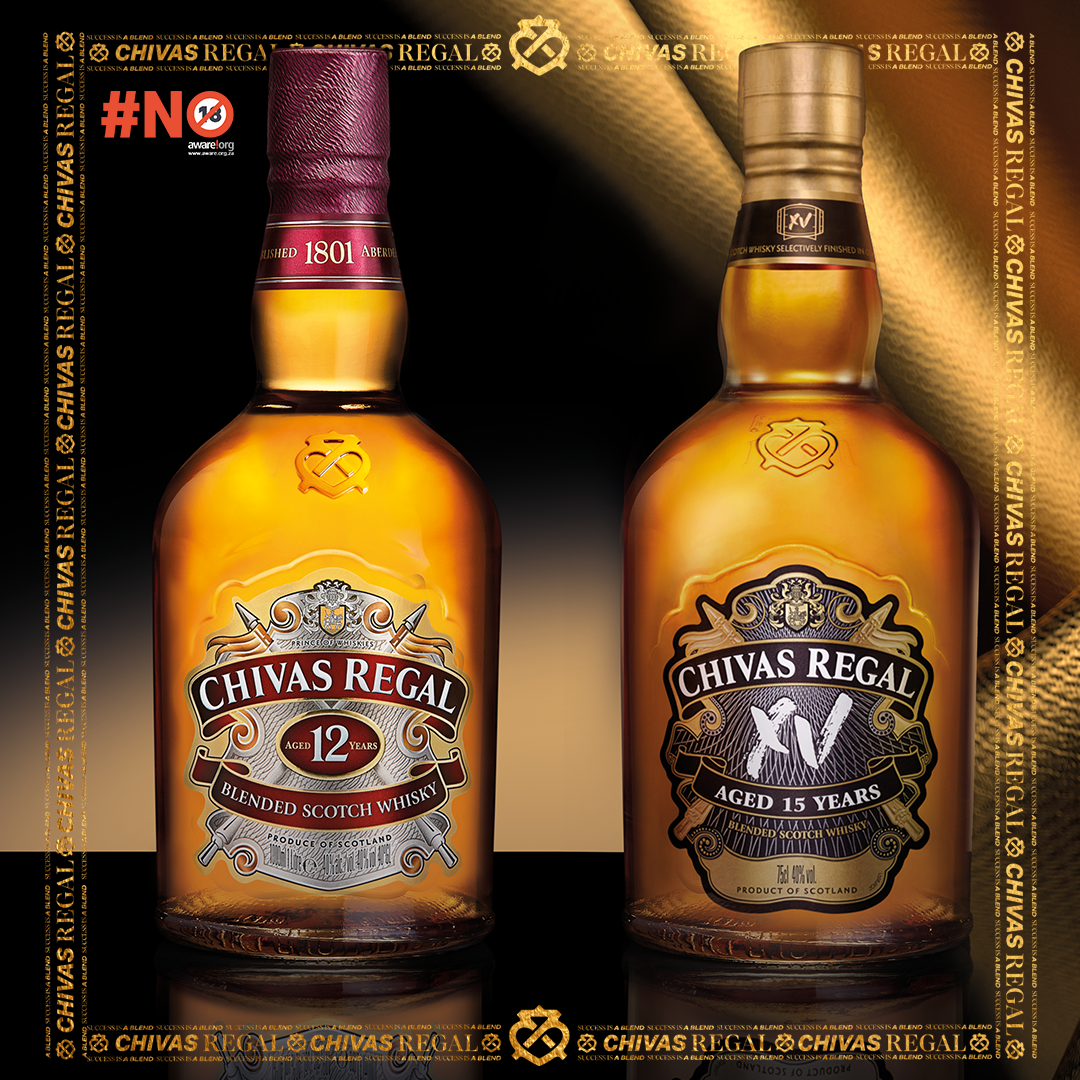 Through consistently growing his brand, Luis Munana has now been crowned as the new "Regal" for Chivas Regal. He is the new face of their brand campaign "Success is a Blend" which aims to encourage its audience to pursue success unapologetically and celebrate their hustle. The campaign aims to inspire a new generation of achievers who forge their own path and succeed in the face of adversity.
 MTC Windhoek Fashion Week hosted its 7th instalment this year, a testament to the event's popularity and legacy. This year's fashion week ran from the 1st until the 7th of November and Luis showcased his latest Zuriel collection on the 5th of November, slot 6, where he also revealed an interesting surprise. Not only is he the face of the Chivas Regal brand campaign, he also partnered with them to create street cred apparel that was showcased down the runway.

The brand's ethos of 'Be Real, Be Regal' has led to some of the most inspiring collaborations. The Luis Munana x Chivas Regal street apparel caters for men and women and range in colours black, white and brown, with the Chivas Regal emblem included in each design that was showcased.
Now, while Luis handled the fashion aspect, Chivas Regal made sure that attendees got to experience the smooth blend of the Scotch Whisky. Drinks were handed out during the show and the celebration continued even after the final walk, by partnering with MTC Windhoek Fashion Week as an official sponsor for the after party, dubbed the "last number."
From the build up, to the collection and final showcase, this collaboration will definitively inspire a new era of regals- the Chivas way. Luis is the epitome of the Chivas Regal brand's ethos, having always been an innovator and constantly bringing a new flavor to the streets. In his own right, he is a true "Regal."
---
Follow Luis Munana on Instagram and MTC Windhoek Fashion to see more of the collaboration!