'I don't always feel fierce and fearless, but I  do feel like I'm a rock star at being human'' – Tracee Ellis Ross.
I have been working extremely hard the past four months, hell I have been working hard the entire 2019!
Who has not right?
In the second half of the year, I relocated and it resulted in my entire life being turned upside down.
I have been attempting to maintain a healthy balance in my life by juggling amongst other things:
– Spirituality,
– a new position career wise,
– eating healthy and being active,
– part time studies,
– And long distance parenting.
I could barely manage to drag myself out of bed on certain days, the dark cloud always lingered somewhere close and some days I had to fight tooth and nail to stay sane and other days I just gave in and broke down and carried on after breaking down. Dust yourself off, child.
This time of the year, one's body just does not want to cooperate anymore.
Maybe something in the air, maybe the Christmas trimmings all over, I don't know.
It's a constant battle, between the mind, the body and the spirit.
I had to motivate myself somehow with something to look forward to, something to get me through the worst days and something to look forward to.
I didn't know what the reward would be, but I did know that it would involve tranquility and it would be somewhere far from the city, with minimal people around me.
I stumbled on something on social media and I was immediately intrigued by this.
''Glamping'' – the sister of camping that attended public school.
''Glamping'' – a form of camping involving accommodation and facilities more luxurious than those associated with traditional camping.
Now look, I look like a diva, I act like a diva, and I am a diva.
So, camping is not my idea of fun.
However, as one gets older, you hardly want to be outside your comfort zone, so I challenged myself to try out this particular activity.
I finished writing my last subject on 12 November 2019 and I made arrangements to go ''glamping'' the weekend of 16 November 2019.
I invited two close friends to share in the moment and also killed two birds with one stone by explaining that this would also be some sort of a pre – birthday celebration, as I would not be available on my actual birthday, as they wanted to share the day with me too.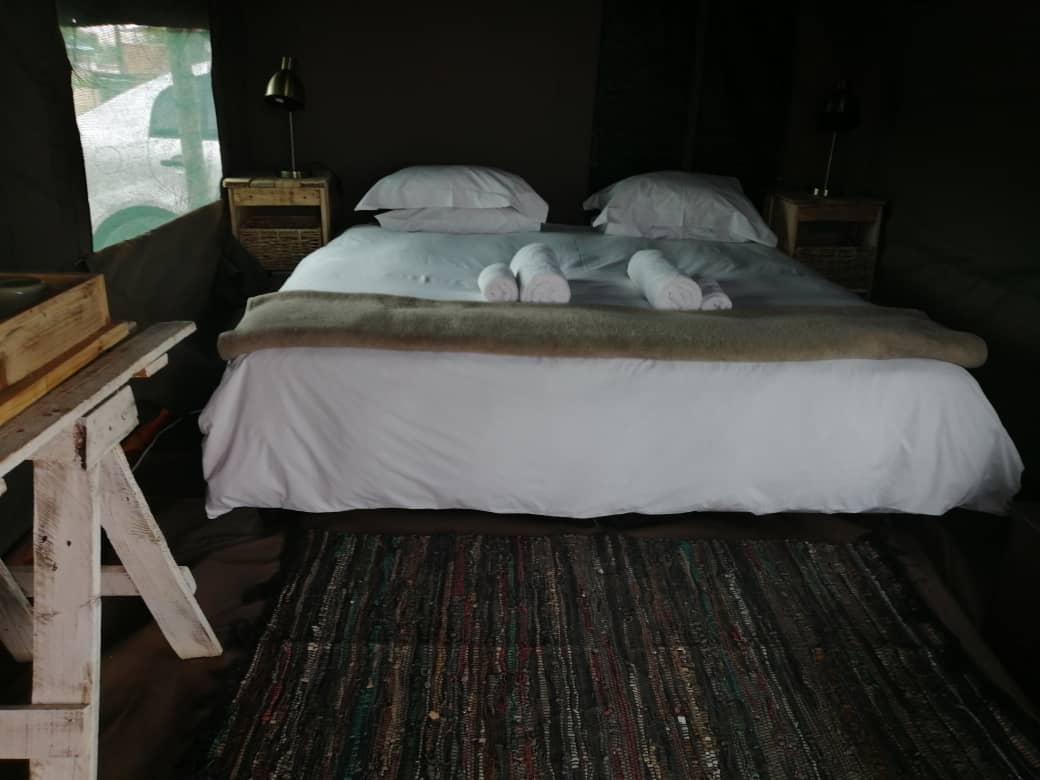 The ''glamping'' was offered by Out of Nature Country Lodge – this is not an advertisement.
I was awesomely impressed, because nowadays what one sees on the intranet is not what one necessarily gets in real life.
It was beautiful, tranquil and refreshing, everything I hoped for and more.
We took wonderful pictures and had loads of laughter and got some good rest.
It was an awesome opportunity to do some introspection as my birthday is coming up in the next few days and we had an interesting conversation.
My one friend, told us about the four different kinds of love and that as women we often only focus on one type of love which is Eros (Romantic Love).
Whew, that was such a light bulb moment.
---
The four different kinds of love can be classified as:
Storge – Empath bond (liking someone through the fondness of familiarity, family members or people who relate in familiar ways that have otherwise found themselves bonded by chance).
Philia – Friend bond (is the love between friends as close as siblings in strength and duration. The friendship is the strong bond existing between people who share common values, interests or activities) 
Eros – Romantic love (love in the sense of "being in love" or "loving" someone).
Agape – Unconditional ''God'' Love (is the love that exists regardless of changing circumstances).
I realized that my glamping weekend was filled with Philia love, since I was surrounded by friends and we have come a long way and shared so many good and bad already.
I also realized that my focus when it comes to love is a bit f…d up and from now onwards, Eros love will not be important to me, it will not dictate my life as there are other kinds of love that can enrich one's life.
Thank you ladies for an awesome weekend.
xoxo
''Curvy Scorpio''