WHERE TO FROM HERE IN A COUNTRY WHERE EVERY SECOND HEADLINE IS ABOUT GBV AND SEXUAL ASSAULT?
IANNA is one answer to this question. IANNA stands for I Am Not Next Namibia, and it is a digital grass-root educative and awareness-raising web and mobile platform. Anyone with access to the internet should have it bookmarked or installed.
IANNA, has an educational section which covers topics such as: what is sexual assault and GBV, practical steps on what to do if you or someone you know is a victim, useful contact details, etc. It will have an artificial intelligence bot that anyone can chat to
anonymously about general topics or specific situations.
IANNA will also a have a missing person section, where you can list or report seeing a missing person and last but not least, it'll have a publically accessible registry of convicted sex offenders. It will have photographs, names, addresses and an outline of offences of these offenders.
Did you know that Namibia currently does not have a publically accessible sex offender registry? – Tuwilika
Shocked? You should be. At the very least, institutions like hospitals, schools; daycare Centre's, basically anyone that is hiring someone for child care, etc should have access to a registry of sex offenders. Currently, they do not. IANNA is working on making this a reality.
HOW CAN YOU HELP?
Getting a publically accessible sex offender registry will take some time and a lot of work. Sign the IANNA petition to get the Ministry of Justice and Ministry of Gender to support this initiative. Follow the hashtags below to find the petition online.
#SOR  #IANNA #IANNASLaw. In the meantime, the IANNA app will be launching in March 2020 so keep a lookout for updates.
---
Background
IANNA is an initiative by the Association of Medical Students of Namibia (AMSNA). AMSNA is a youth-led organisation with a mission to impact different spectrums of health in Namibia. They have created and designed IANNA law and philosophy,
providing a different approach to combating sexual assault and GBV in Namibia.
---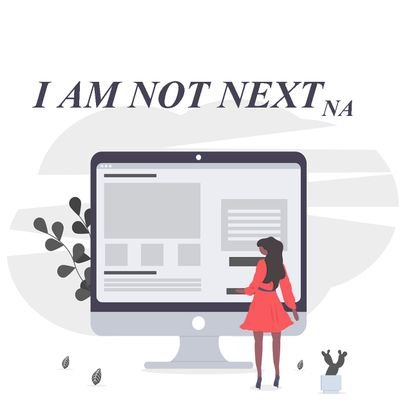 TWITTER: @IAMNOTNEXTna
INSTAGRAM: @iamnotnext
EMAIL: infoamsna@gmail.com