''Death is before me today. As a man longs to see his house when he has spent many years in captivity.''
Papyrus from Ancient Egypt
Wait, what did I tell you about me feeling kind of cynical about the vibe which 2020 was projecting towards me earlier this year?
The joys of being a ''feeler''. 
The feelings I experience on a day to day basis, whatever it may be about, are never really off or wrong. 
Three months into the New Year and out of nowhere we are slapped with a global pandemic!
There are so many versions of the pandemic and everyone wants to sound more intelligent than the next.  I am not here to do that, trust me.
Most of the time, I find myself pondering and wandering off more than I should. I ask myself a zillion questions:
Is this the end of the world?

Will we recover from this?

Will life as we know it return back to normal?
I do not have answers to my own questions, so I most probably would also not be of great help to answer your questions.
What I do know is that God is greater than any pandemic and he will deliver us from this, as he normally delivers us from any adversity.
However, it is important that we adhere to practicing social distancing and self-isolation if the need arises.
What is Social distancing?
Social distancing can include working remotely if possible, travelling only when necessary, avoiding social venues like cinemas and clubs, avoiding gatherings of large groups, and if you should go out, say to get essentials, keep a safe distance between you and others. This all in the name of reducing the risk of contracting or spreading the virus.
---
So, here is what I got up to ever since we got the news of the virus and the part I play in social distancing:
I managed to sign up at a public gym literally days before the first news of the virus were made known in our country,

I went to the gym (let me tell you as big of a personality I have, public gyms with all the perfect little bodies strutting their stuff around, is the most intimidating place in the world),!

I still go to work daily and try to have as little as possible contact with fellow workers, however, we do have sanitizers readily available at every nook and cranny and we conduct information sessions via social media and conduct prayer sessions with our fellow colleagues in the other subsidiaries.

I felt really inspired and hungry and cooked myself a nice dinner, inspired by a yummy dish I saw on @melyissarael Instagram Feed. 
I spend time with my school books,
I bought a new book and started reading it, Francine Rivers – Redeeming Love. 
I got rid of all the clutter in my cupboards,

I arranged my cupboards as the OCD psychopath I am.

I attended church online.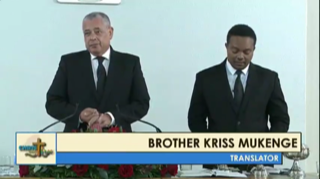 Social Distancing should be a bonus for us introverts but hey, I am feeling a bit suffocated now and less happy! So what to do when we feel bored?
Watch Netflix, or TV

Cook or Bake Something,

Read,

Sleep,

Color in,

Organize your Cupboards,

Work out, At Home!

Check up on friends and family (telephonically),
What to do when you are feeling the blues creeping up on you from not having contact with other human beings?
Spring Clean with nice music in the background,

Make a tik tok,

Start a journal,

Make yourself a breakfast fit for a King,

Do something creative, it is very stimulating,

Watch the sunrise

Exercise – at home!
Stay Safe, 
And Stay at Home Please!
xoxo
''Curvy Scorpio''