By Reginalda Nelumbu
We all have a range of skirts in our wardrobes that we love, from miniskirts, pencil skirts, gathered skirts, pleated skirts, ruffle skirts, yoke skirts, you name it. However, when winter comes, we tend to pack them all away only to be retrieved when the season of shivers is gone.
This article is here to tell you, you don't need to do that. *wink
---
Here is a round up of outfit ideas for you favourite skirts
---
With Stockings
Let us assume long skirts are not your thing and you like showing off your legs? Well, all the denims and floral miniskirts you wore during summer don't have to take a backseat during winter; wear them with a pair of thick stockings or leggings to stay warm AND fashionable. The idea is to prevent your legs from being hit by the cold breeze right? Correct.
Colorful or patterned, rock them all!
With Boots
The same miniskirts can be worn with knee-thigh boots for different occasions. Boots that come all the way to your thighs make a better fit with miniskirts. With that, add a coat that goes all the way down your legs as it adds warmth and full body coverage.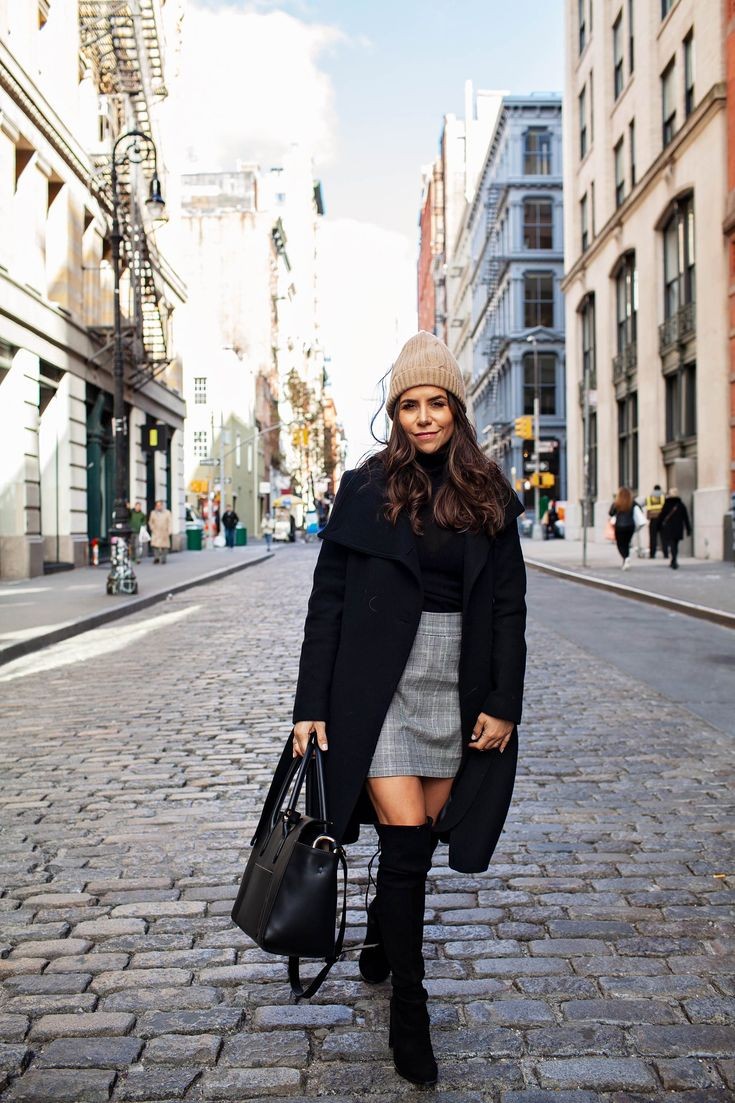 With Turtlenecks, Sweaters or Blazers
Pleated, silk or plain midi skirts are perfect for winter as they are just the right length to pair with sneakers and boots, to maintain warmth and fashionable enough to pair with anything. Throw on a  turtleneck, sweater, coat or a blazer and you are good to go.
As Sets
Knit skirts have been making waves lately. A high waist knit skirt, paired with a sweater or hoodie makes for a perfect fit.  A matching knit top would be even more perfect. Throw on some sneakers or boots and you're a trendy winter fashion babe.
---
So, there's no reason NOT to wear your favourite skirts this winter.  Show out!
---
Images: Pinterest