If you miss wearing real clothes like we do we suggest swopping those sweats for your favourite outside look. Glam it up, try a different style, try a look you'd never wear… find inspiration on Pinterest and Instagram and have fun!
For inspiration, WE went to Instagram and style stalked @ndahafa_leena. We are obsessed with Ndahafa's style and fashion content, so we asked her to play dress up with us. She put together an at home LOOK BOOK, see what she came up with:
---
So who is Ndahafa Haininga?
I am a a 26 year old Legal Consultant who is passionate about anything fashion and home decor.

When I'm not busy being a lawyer, I spend most of my time re-organizing my apartment or playing dress up. Here are a few looks: enjoy. 🙂
---
LOOK 1: All White
When it comes to creating a chic and statement-making look, I always opt to wear all white. It's clean and it's screams elegance. I did not accessorise with this look because I did not want take the attention away from the detail of the blouse.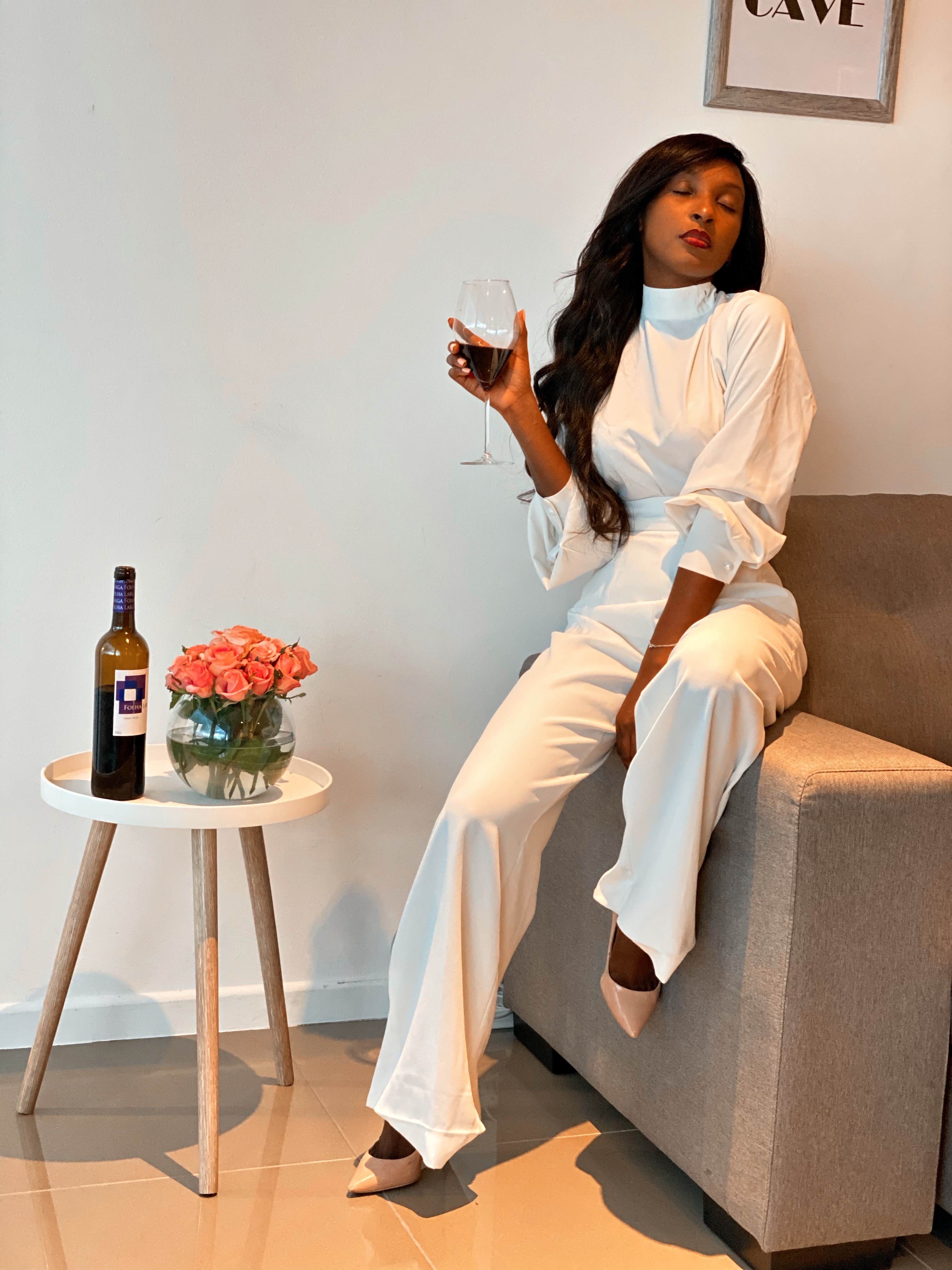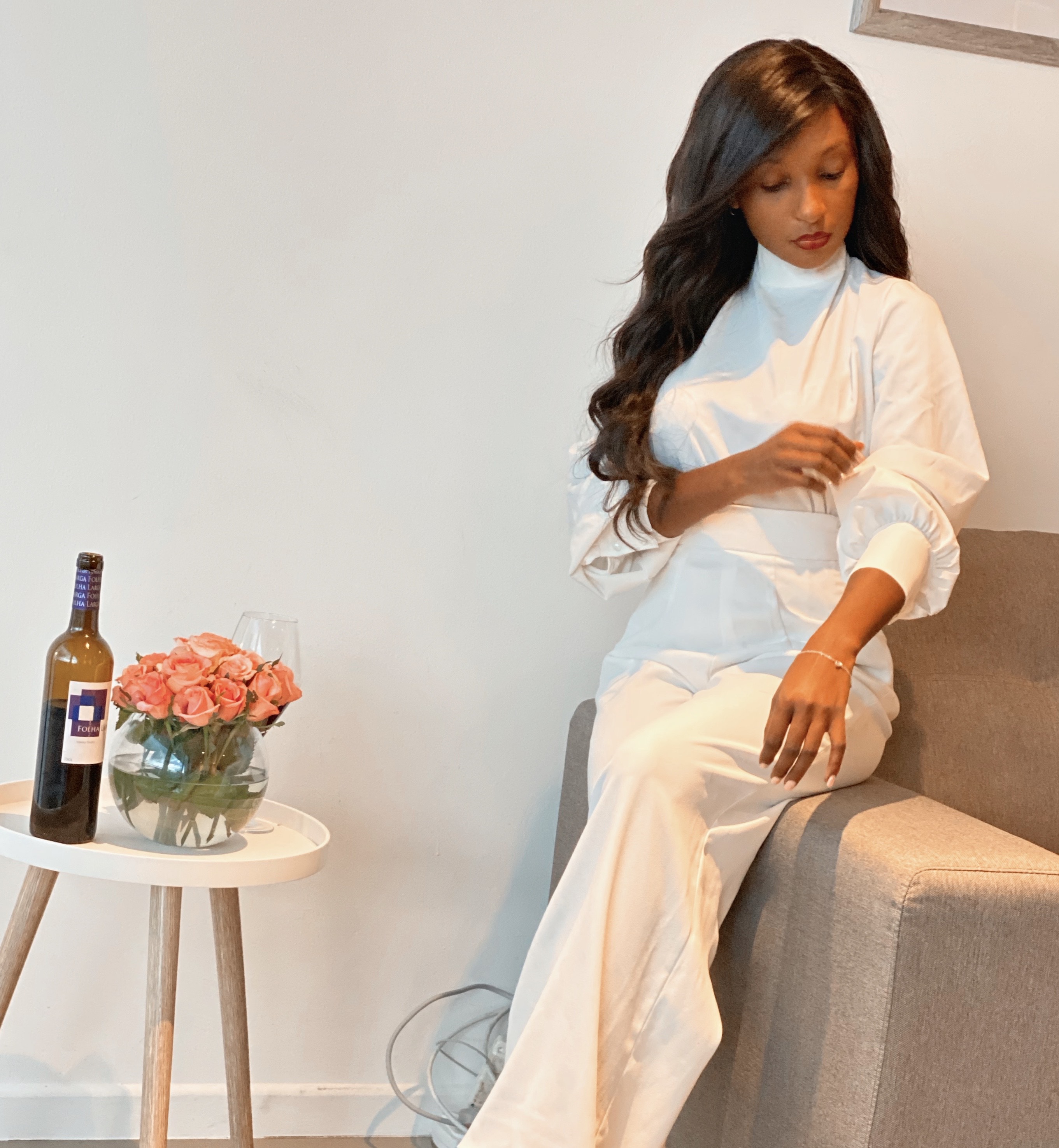 LOOK 2:  SMART CASUAL
The next look is smart casual. I paired a navy blue blazer and light blue shirt with ripped jeans. My favorite thing about this look is that you can come from the office (if your work permits you to wear ripped jeans) and grab drinks without needing to change into another outfit. It's a simple look.
LOOK 3: VINTAGE CLASSIC
Vintage-classic looks that will never go out of style. A pair of high-waisted pants with a matching blouse.
LOOK 4: ALL BLACK
There's nothing like an all black outfit, right? It takes so much time and effort putting together a look having to consider colours, patterns… you name it. I love an all black look because it's easy to put together and you don't have to worry about any mismatching.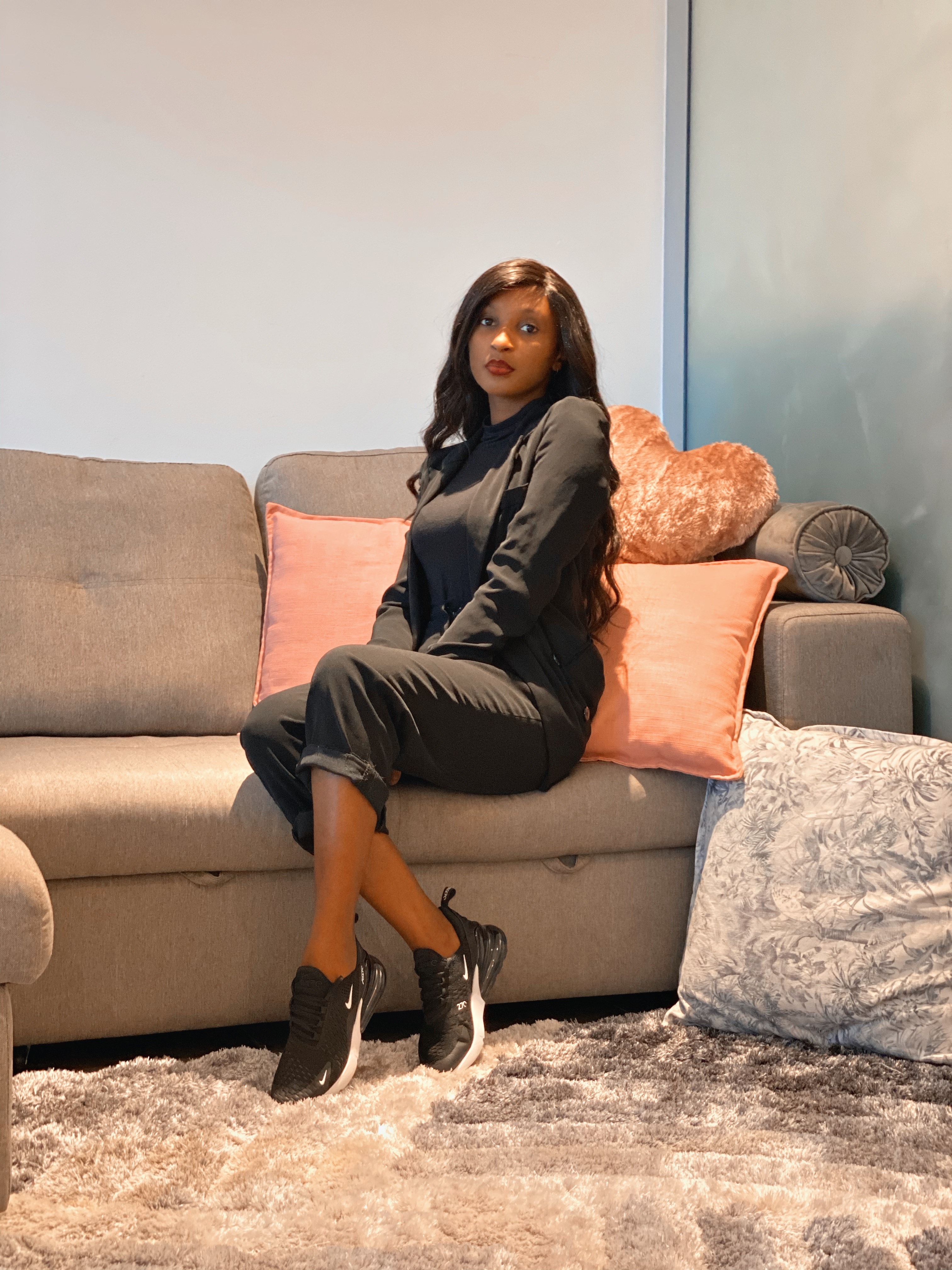 LOOK 5: GIRLS NIGHT OUT
The last look is for your girls night out. This is a look for the woman who is not afraid to show a little skin.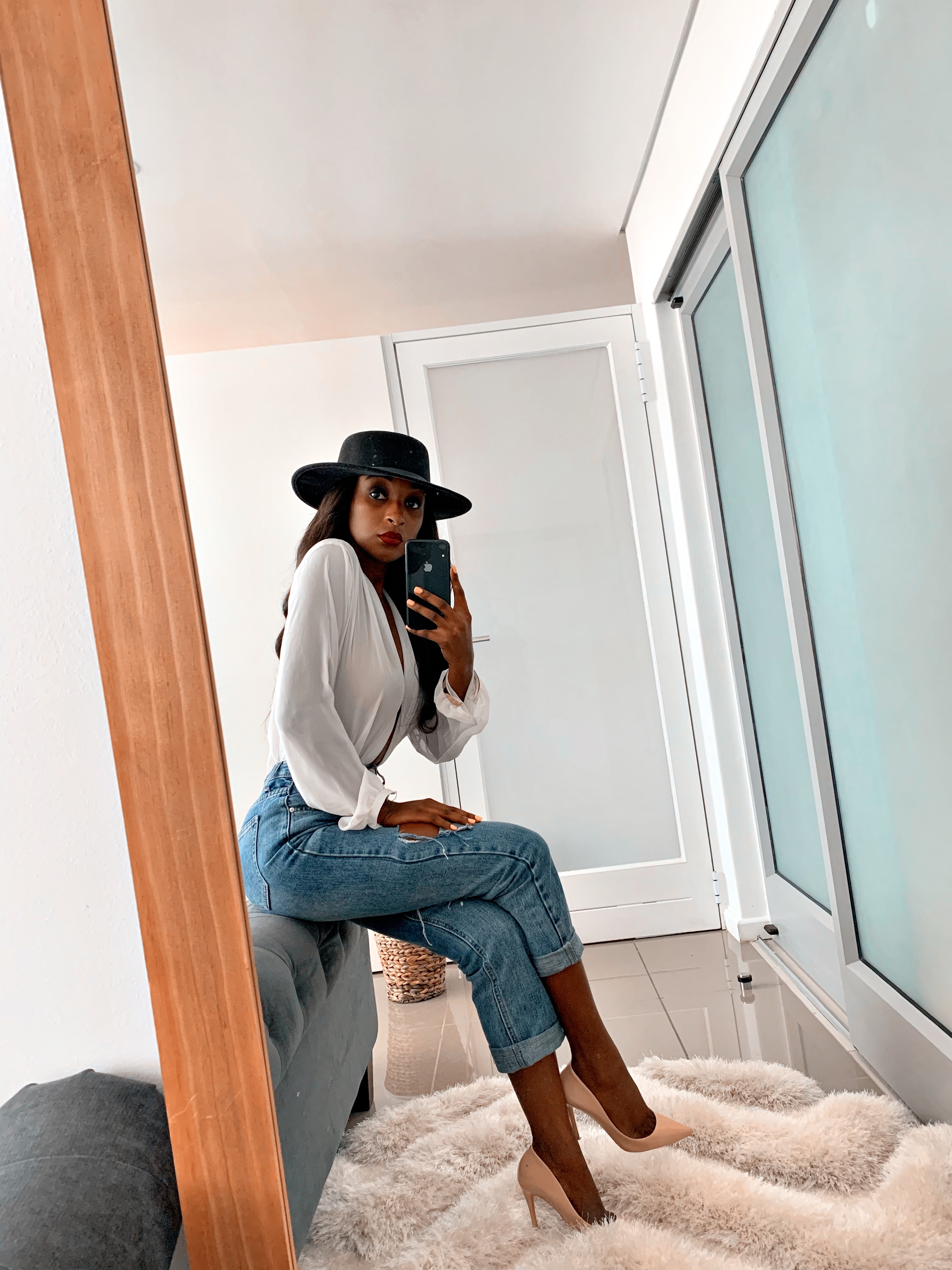 ---
Which was your favourite look? 
Follow Ndahafa for more fashion content.